Eco-friendly storage tips and guide
It is no secret that the human race is leaving a big carbon footprint on our planet. As a matter of fact, that cat has left the bag about two decades ago. However, that is not to say that we cannot lower our influence on the environment and even make it better. One of the ways to do it is learning about the eco-friendly storage tips, and further using them in practice. So, let's see what you can do to be a tad more green.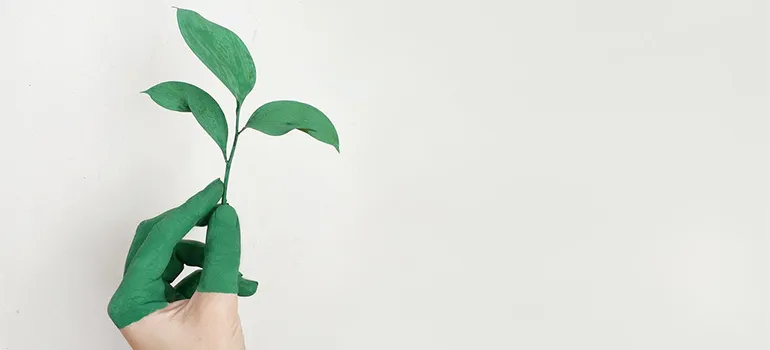 Eco-friendly storage tips can save you some money
While going green where you can is great from the moral point of view, that does not have to exclude the favorable financial aspect of following the eco-friendly storage advice. As recycling is an essential part of every eco-friendly action, here are some things you can do to make your storage more environment-friendly:
Use the boxes you already have when storing your goods. This can include leftover boxes from your relocation, but also shoe boxes, or those big packages you have left from big appliances. They are great for storing bulky items you won't be using any time soon.
Instead of using bubble sheets to protect your items whilst in storage, rather opt for your old blankets. They will be perfect for wrapping your belongings and keeping them safe during their stay.
Utilize all that spam mail, newspapers, and pamphlets to your advantage, and fill and cover your glass items with them. Not only will this save you the money you would otherwise spend on packing paper, but it will also lessen the amount of garbage you have. Neat!
Mind you, these are just some of the ideas you can utilize when trying to turn your self-storage in Seattle green. Use them as inspiration, and feel free to add your own solutions. The goal here is to avoid buying materials, and thus saving money, whilst being eco-friendly.
Make sure that you rent a storage unit with good insulation

When looking for a storage unit for renting, you want to pay close attention to the quality of insulation they offer. When the cold winters arrive, you will have to use more electricity in order to keep the temperature optimal. After all, cold and mold are some of the main reasons behind damaged goods in storage units.
So, in order to avoid this rather unfavorable outcome, make sure that you rent a unit with good insulation built it. This will also allow you to keep your peace of mind during the hot summer periods. Since the insulation will prevent the heat from seeping inside the unit, it will keep your belongings safe, and your bills lower. Lastly, it will also ensure your carbon print is minimal.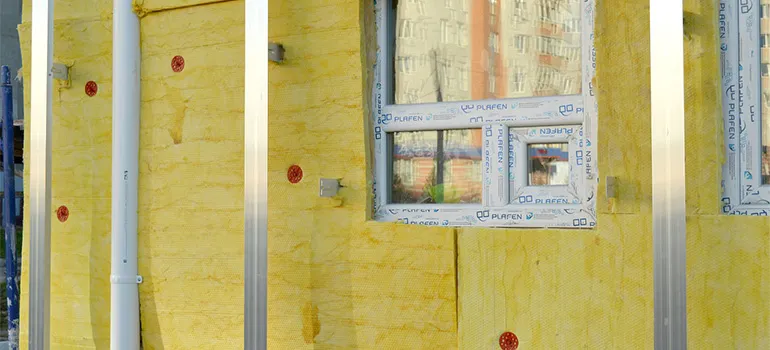 Use energy-efficient light bulbs instead of regular ones
One of the small yet great ways to turn your storage unit into an eco-friendly one is to get new LED light bulbs. Ever since they were introduced to the market, these light bulbs had one major downside – the light they emitted was rather bright, sharp, and white. The users were loud and clear about this flaw, and the manufacturers had to produce something that is more eye-pleasing. Thanks to them, today we have dimmed LED light bulbs that are not only great for your storage unit but which can also be used in your household. The advantages of using LED light bulbs are numerous, and you should really consider switching all of your lamps to this alternative.
Try not to use too many appliances in your storage unit
Depending on the nature of the items you are storing, you will have to consider several types of storage units. If you are storing anything that needs to be charged or maintained regularly, we would advise you to reconsider. Not only will this cost you a lot of time, but the energy consumption will also be great.
If you plan on storing any gardening tools and machines, you want to make sure you empty their oil and gasoline tanks. Apart from being very flammable, and thus hazardous, they also have fumes that are not good for the environment. All other chemicals will fall under these same rules. Make sure to dispose of them through reliable companies that know the proper ways of addressing this task.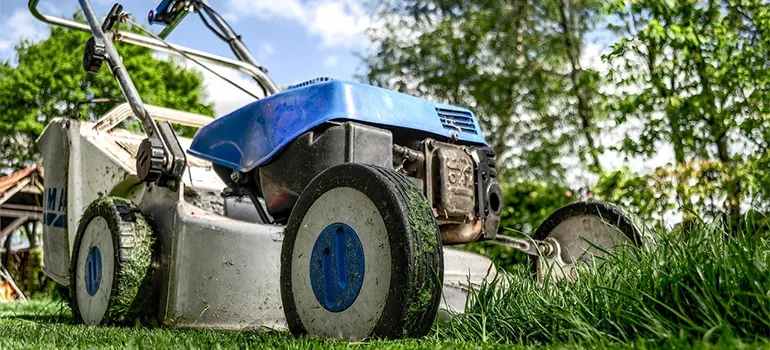 Avoid plastic containers
Instead of using plastic containers, or even cardboard boxes, it would be best that you opt for biodegradable boxes. They are an essential part of eco-friendly storage tips because, after a certain while, you can recycle them. And nothing is as green as that. What's also great about biodegradable boxes is that their production does not pollute the environment as much as the production of plastic ones.
Still, you have to make sure you use sturdier boxes if you plan on leaving them in the storage unit for a longer period of time. As they are designed to be degradable, they will lose their flexibility over time, and possibly snap and break. So, as a precautionary measure, it is wise to use stronger moving boxes when packing items for storage units.
Eco-friendly storage tips are easy to employ
As you can see, these eco-friendly storage tips are not that hard to implement. You don't have to use them all at once, but rather turn your unit green gradually. Also, make sure that you consult with your moving company Washington for any additional advice. Being that they are experts in the business, they will surely have plenty of useful information to share.
Let our team put together a comprehensive moving plan for you. Complete our simple free quote form or contact us at 1-888-300-7222.