A guide to moving your business during a global pandemic
The coronavirus pandemic took the world by storm and surprised everyone with its effects. People have had to cancel plans, quarantine in their own homes, and completely change their daily routines. The situation hasn't only had consequences for individual people though. Businesses all over the world have been affected by the pandemic and the efforts to stop it both. But if you were already planning on moving your business during a global pandemic, then you'll have even more to worry about. Is this even possible, how good of an idea is it and how can you do it safely if you proceed with it?
First things first – is moving your business during a global pandemic even possible?
There's no point in going further if we don't address the main question first: can you even move during a pandemic? The short answer is yes. The long answer is a bit more complicated.
Any DIY relocation plans that you might have hade should be put on hold. Given that moving and storage companies are better equipped for the current scenario and have the necessary protective equipment and supplies – you will be doing yourself,  your employees, and those around you a favor by embracing the help of professional moving companies such as Hansen Bros. Moving & Storage.
Most moving companies are working at pretty much the same capacity as before, even offering additional services like Seattle storage, packing, and more. However, you should check in with your office movers. There is no federal regulation over coronavirus measures so the situation is different from state to state and even city to city. And individual companies may have different policies too. So get in touch with your movers as soon as possible.
Is moving your business during a global pandemic a good idea?
Just because something is possible doesn't mean you should do it. So is it a good idea to move your business right now? On the one hand, you have most likely slowed down if not lost some business because of the pandemic already. Shutting down for a bit in order to move won't make a big difference anymore. In that sense, moving your business right now may even benefit you. On the other hand, the pandemic does raise some health concerns regarding moving.
The World Health Organization strongly suggests limiting contact with others, avoiding large gatherings with unfamiliar people, and staying at home as much as possible. You can't do that when you're moving. So move your business during the coronavirus pandemic only if you absolutely have to!
How can you make moving your business during a global pandemic as safe as possible?
If you have no other options than to hire movers in Bainbridge Island and proceed with the relocation, then you should be prepared for it to be a bit different from what you might expect. After all, some concessions will have to be made due to the situation we're living in!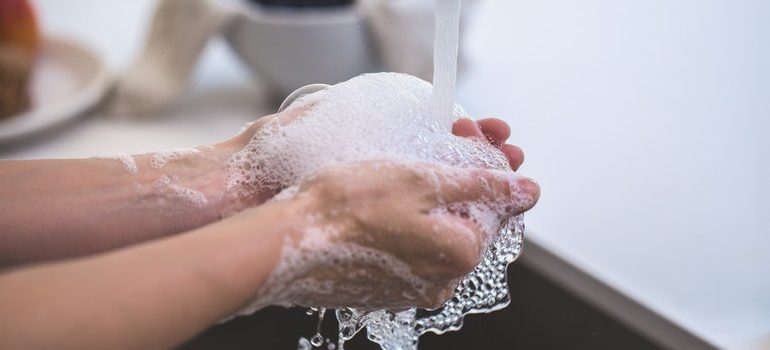 Hire professionals
Office moving is always easier with the help of trained and experienced commercial movers in Seattle. You should always hire office movers for a business relocation regardless of whether you are moving during a pandemic or not. However, it's even more important to do so now. Moving will be faster and safer when you leave to professionals who know what they're doing. And the less time you spend on it, the sooner you can get back to the new normal of working (whatever that is for you).
Avoid having large groups of people in closed spaces
Depending on the size of your business, you may need a lot of help to move it. This means that your movers will have to have a large team working on your relocation. However, the pandemic has made it so that having a lot of people in an enclosed space is dangerous. So what can you do to avoid this?
You can try doing as much as possible (packing being a good example) yourself. That way you won't need as many movers. Or you can try doing your relocation in stages – that way there won't be as much work to be done at once. The best way to decide what to do is to talk to your movers. They'll know what is or isn't doable in your situation!
Use protective equipment
You don't need to have someone sneeze in your face in order to get sick. Just touching something an infected person touched could be enough to transmit the disease. To minimize the risk of this happening, use personal protective equipment (or PPE) and ask your movers to do the same. This includes gloves and face masks. Even then, remember to regularly wash your hands and avoid touching your face!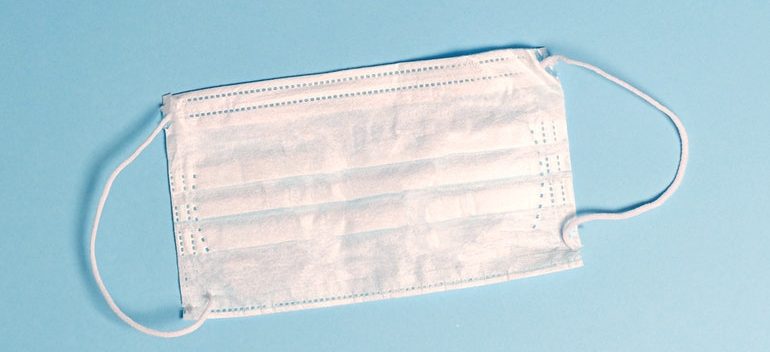 Do your research
The majority of office moving companies in Seattle are still open and working. However, they also have special procedures during this time. You should become familiar with your movers' policies! Are they limiting the number of workers and contact them? Are they providing their movers with PPE and hand sanitizer? How often are they sanitizing their equipment? Are they offering rescheduling or refunds in case you decide they're not doing enough to keep you safe? These are important questions that you need to know the answers to before you decide to proceed!
Remember that safety must come first when moving during a health crisis
It may seem like moving your business during a global pandemic is unavoidable. But you should still keep in mind that your safety, the safety of your employees, and the safety of your movers come first. No relocation is worth your health or your life. So proceed with caution! While you can definitely still move even during this crisis (and might, in fact, benefit from it), you should do so in as safe of a way as possible.
Let our team put together a comprehensive moving plan for you. Complete our simple free quote form or contact us at 1-888-300-7222.