How to plan an interstate family move to Washington
Moving your whole family to another state is no easy task, especially when it involves moving with young children. Sure, some of that stress can be mitigated by the involvement of professional moving companies like Hansen Bros. Moving & Storage Seattle and others, but the fact remains, family relocations are extremely hard. It doesn't matter if you're moving to your dream state of Washington, or anywhere else for that matter, aside from hiring professionals, planning is the only way to ensure your relocation is not too overwhelming. But how does one plan an interstate family move? Here's some useful advice that might come in handy while planning your upcoming relocation to Washington.
Begin planning your interstate family move by setting a budget
Moving to a different state can be rather expensive. There are quite a few costs you need to factor into your moving budget. And those costs are likely to be even higher if you're moving to Washington from very far away. Sure, if you're loaded, this might be irrelevant to you. But, for most of us, moving costs are a big deal. That's why budgeting is extremely important. And not even just for moving. You also have to think about how much money you'll be able to spend on your living expenses once you move to Washington. So break out your calculator and start doing some maths. Because if you wish to have a smooth interstate relocation with your family, budgeting is the most important thing you can do right now.
Decide when the best time to move is for you and your family
The next thing you should do when planning an interstate family relocation is to decide when the best time to move is. And there are quite a few things you have to be mindful of when choosing a moving date. These things are:
When do you and/or your partner start new jobs and when can you afford to leave your current ones?
When do your kids start or finish school?
When will you be able to afford moving?
What is the best and most convenient time of the year to find and hire reliable movers?
What is the best time of the year to execute a move comfortably?
All these are rather important to consider. And some of these might even be great steps for saving money while moving. Just make sure you choose a date that's suitable for everyone.
Your next move should be to get to know Washington and choose the right place for your family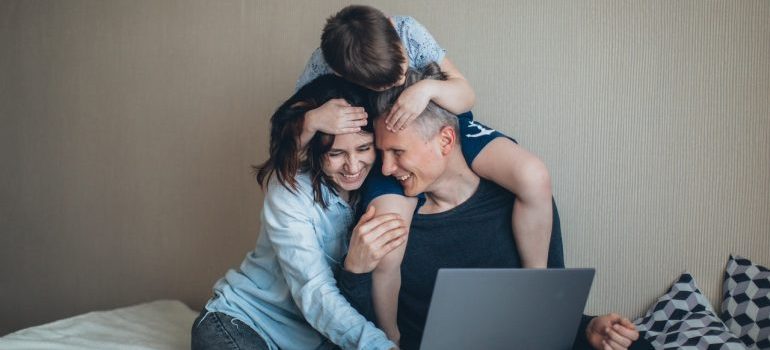 The next thing you should do is to learn more about your state of choice, Washington. Learn about its weather, culture, cities, people, and geography. Knowing more about the state you're moving to can help you make important choices. After you learn as much as possible about Washington, then move on to choosing the right city, neighborhood, and home for your family. It's very important to choose a place that fits everyone's needs! Just like not all international movers Seattle are a good fit for everyone, not all homes and cities fit everyone. So talk to your partner and kids and make the decision together!
Hire moving professionals for your interstate family move to Washington
Professionals can be very helpful when moving. While they focus on making your move possible, you can focus on things only you can do – planning and taking care of your family. So whether you're looking for one of the best shipping companies Seattle residents recommend, commercial movers, or even just piano movers, it's important to find trustworthy, tried, and tested movers who will make your relocation easier. So before you move on to planning other tasks, it's best to hire movers right now so your move is effortless from the get-go.
If you wish to see your moving plan come to fruition – schedule
Planning is nothing without scheduling. You can plan all you want, but if you don't complete the tasks you planned, you'll get nothing done. And we all know how hard it can be to remember everything or make yourself do all of the things you planned. That's where a schedule can help. With a proper schedule, you'll be less likely to slack off. And even less likely if you set reminders. So the best thing you can do is to get a dedicated moving planner and use your phone as a planning tool as well. That way your relocation planning and execution will be a lot smoother.
Stop talking and start doing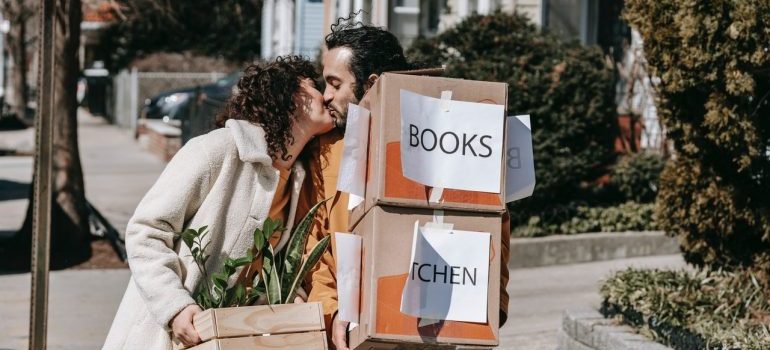 It's important not to forget that planning is just one part of an interstate relocation. It doesn't matter if you're moving to Washington or Jakarta, you won't get there unless you start doing. Many people refuse to plan because they feel it's a waste of time. However, even more, people tend to procrastinate until the very end. And we probably don't have to tell you just how problematic that is. That's why it's very important for you to start completing moving tasks early. Yes, create a good plan. Take all the time you need to create it. But make sure to do it before the time that's actually needed to comfortably complete all of the tasks. That's the only way to ensure pleasant moving.
With a bit of effort, you'll be able to plan an interstate family move without issues
As you can see, it's not all that hard to plan an interstate family move. You just need to take the right steps at the right time and forget about lazying around. If you do all that, there's no doubt your family relocation to Washington will be a walk in the park. But remember, it all starts with a great plan. Without a great plan, there isn't successful moving!
Let our team put together a comprehensive moving plan for you. Complete our simple free quote form or contact us at 1-888-300-7222.