Essential steps for saving money while moving
Relocating your home or business from one place to another is a costly endeavor. The first choice you will need to make is whether you are going to hire a moving company or perform a DIY move. Naturally, the latter is much cheaper but you are going to be doing most of the work. Since this is not ideal in most cases, you will want to figure out how to be saving money while moving. One of the solutions is to utilize one of the freight companies Seattle has to offer and have them ship a moving container for you. Or you can take one or more steps toward reducing the overall cost of your relocation. In this article, we will be showing you exactly which steps you can take to make your move cheaper.
Saving money while moving 101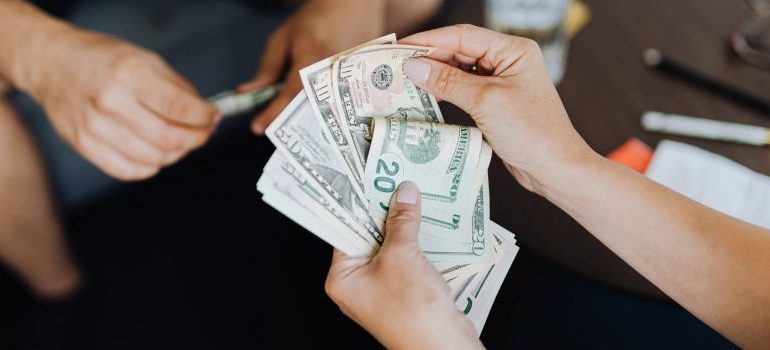 While you can always do all of the work on your own and make the relocation cheaper, you might want to retain at least some convenience. And this means hiring a moving company Washington to do some of the work for you. However, if you want to make the process more affordable, here's what you can do:
Avoid summer relocations
Make the most out of your unnecessary items
Drive the truck on your own
Utilize a moving container
Obtain free/cheap packing supplies
You may also want to enlist some help from your friends/family members for the occasion. Even though your movers will be doing most of the work, there will still be things that require your personal attention. And it is much easier to deal with them if you have a couple of helpers around.
Step 1: Move during the off-season
If all that you require is to simply lower the moving costs by a bit, try to relocate in the off-season. The price of your relocation might not be drastically lower but the reduction in cost will be significant. Furthermore, by avoiding the summer, you will be able to choose a relocation date and time of your choice. Most professional movers Seattle have a lot less work throughout the winter, for example, and they will be willing to provide you with a much better deal for your move. Even if you can move your relocation for a month, it still has the potential to be significantly cheaper. Look at this step as the starting point, as there are a few more ways in which you can reduce the moving cost.
Step 2: Sell/Donate/Toss away your unwanted belongings
Carrying all your stuff with you, both needed and unneeded is going to inflate the price of your move. This is especially important if you are planning an interstate relocation or a long distance one. Movers base much of their prices on the weight and number of items you will be moving, after all. Therefore, the best thing to do is get rid of the excess belongings. Now, you have several options on how to deal with these items. You can sell them, donate them, or simply throw them away. Of course, selling your unwanted possessions is the best option, financially speaking.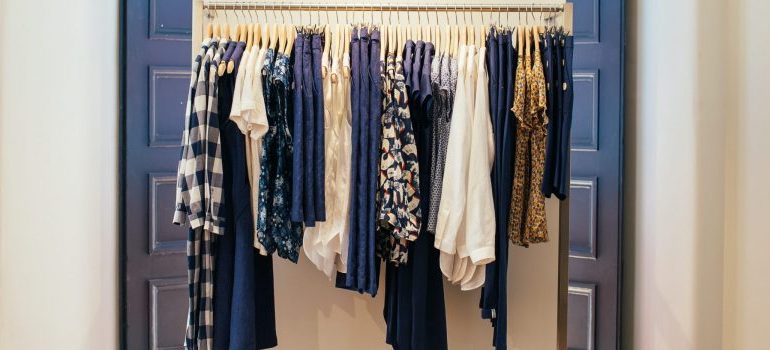 You can organize a garage/yard sale, post your items online, or have someone else sell them for you. Do note that this process might take considerable time and that you may not be able to get rid of all of the items. And that is fine, everything that did not sell you can simply donate or throw away. When donating, however, you need to make sure that your items are in good condition first. Otherwise, you may be looking at a trip to the depot and having to return with your items in tow.
Step 3: Rent a moving truck and drive it yourself
If you have the means and the inclination, driving a truck on your own can help you in saving money while moving. What you can do is hire a moving company for labor-only services while you do all the driving. This can considerably reduce the funds that are required for your move. Do note, however, that you are going to need to have the required license for driving a truck and that the whole experience is kind of excruciating. There is a reason why truck drivers are paid well, after all.
But, if you absolutely need to make the move as cheap as possible, this is how you do it. You may not have enough energy for all the things to do before moving into a new house, too. What you need to do is ensure that you can get enough time to rest after the ordeal, so you can get "back on track" as soon as possible.
Step 4: Consider using a moving container
Alternatively, you can forgo the need for a moving truck entirely by utilizing a moving container. You can pack the container on your own or have your movers do it for you. That container then gets shipped to your new home and you can do the same to unload it when it arrives. This is a cheaper option to move but it is somewhat less convenient. In most cases, you are going to wait a bit longer for your items to arrive and you will have to organize the labor at two locations.
Step 5: Get your packing supplies for free, or cheap
Relocations require considerable investment into packing supplies. After all, your belongings need protection. What you can do is try and obtain the necessary packing materials "on the cheap". You can get standard cardboard boxes easily from the local convenience stores. Simply go into each store and ask if you can get some boxes for your relocation. Most of the time, they will be able to provide you with a box or two. And if they cannot, there is always the next store around the corner!
Alternatively, you can turn to online marketplaces or join a group that is about sharing free supplies. For example, you can join the local Freecycle group if there is one in your area. Chances are that you are still going to need a few supplies after all that, but that can be easily remedied by a quick visit to the store. Saving money while moving is all about exploring these free options and trying to make the most of them.
Let our team put together a comprehensive moving plan for you. Complete our simple free quote form or contact us at 1-888-300-7222.