How to prepare appliances for moving in Seattle
As you start preparing for your Seattle relocation, you'll find that there are tons of things you need to do that you've never even considered before. It will probably come as no surprise that you have to pack your clothes and transfer your utilities. But did you also think about all the cleaning you'll need to do or the fact that you have to prepare appliances for moving in Seattle? Even with the help of moving companies Seattle, these are some of the things you'll have to do by yourself. And while preparing your appliances seems like a straightforward task, it's not as simple as just powering them down and packing them up. There are a few more steps to this process.
Why is it important to prepare appliances for moving in Seattle?
You may not have realized that you'll have to put in some extra work when packing your appliances. After all, how hard is it to unplug your stove or washing machine? But that's not all you'll have to do. Think about it: as soon as you unplug your fridge, the ice in it will start to melt. You can't take a fridge that's leaking water onto a moving truck. Preparing your appliances for the relocation will ensure they're moved undamaged as well as protect the movers' equipment during the transport.
If you're not confident that you know how to prepare or pack your appliances, some movers Bothell WA offer additional packing services that can help you. However, these usually come at extra cost. So keep that in mind when deciding if you want to ask for professional help.
What should you do to prepare appliances for moving in Seattle?
If you've spoken to your residential movers about their offer and decided that preparing and packing your appliances yourself is your best option, after all, it's time to start thinking about how to go about doing that. Different appliances will require different preparation.
Kitchen appliances
The kitchen is the room where you will find the most appliances. The three main large appliances you'll have to prepare are the fridge, the stove and the dishwasher. Here's how to pack them:
preparing the fridge for a move: first, empty the fridge of food by either eating it or tossing it; unplug the fridge at least 24-48 hours before the move so that you can thaw and defrost it; once all the ice is melted, wipe the fridge down thoroughly both inside and out first with a mild detergent and then with a drying rag; finally, remove the shelves, bolt down the compressor or motor (if applicable) and tape the door shut
preparing the stove for a move: clean the stove and oven thoroughly, then remove the racks; if the stove runs on gas, turn the gas off before disconnecting the line; tape down the knobs and oven door so they don't come off during the transport
preparing the dishwasher for a move: empty the dishwasher, then run it with some detergent to clean it thoroughly; disconnect and drain the hoses; finally, remove the racks and dry the inside by leaving the door open for at least a few days prior to the move
Bathroom/laundry appliances
Either your bathroom or your laundry room is also going to have two important large appliances – the washing machine and the dryer. Preparing and packing these boils down to disconnecting and removing all the hoses, draining them before packing them, and finally securing the drums of the appliances using special tools. All this is usually explained in the instruction manual because it's a bit tricky and differs from model to model. If you no longer have an instruction manual, look it up online or contact the manufacturer.
General tips on how to prepare appliances for moving in Seattle
The kitchen and laundry room appliances may not be the only ones you have in the house. And the above instructions may not be enough to make you feel super confident about handling them. So here are a few general tips that will make it easy to prepare appliances for a Seattle relocation:
Give yourself enough time for the task
Like all packing, preparing your appliances for a move takes time. Some need to be cleaned and dried thoroughly for days in advance. So make a list of the appliances you need to prepare, calculate how much time that preparation is going to take, and give yourself plenty of time to complete the task!
Use the right packing materials
When appliances are being delivered to a store or your home, they are packed using specially designed boxes that often include foam mold to hold all the detachable parts. If you still have the original packaging, use it for all your appliances. If you don't, get some high-quality packing materials from your movers and make do with what you've got. The important thing is to ensure that the moving parts don't move too much during transport and damage things. Contact the manufacturer or dealer for tips if you need to.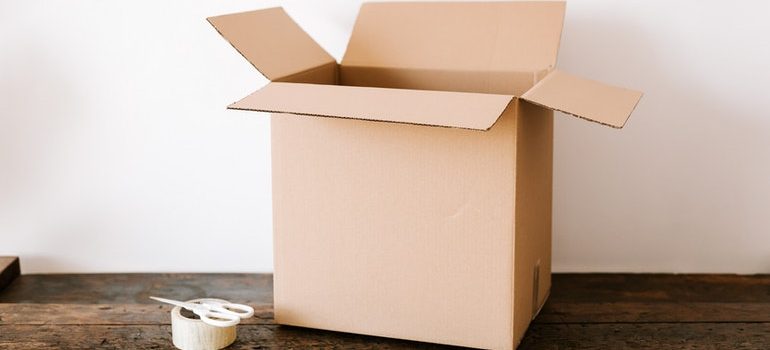 Don't pack and move all your appliances
Odds are that at least one or two of your appliances are due for an upgrade. Moving is the perfect time to leave behind the old appliances and get new ones. It'll make packing and unpacking easier and might even make your relocation services cheaper. You donate used appliances in working condition to charities like Habitat for Humanity or sell them on second-hand markets online.
Consider storage options
Sometimes, the date of your arrival at your new home and the date when your appliances are to be delivered don't match up. You may, for example, want to unpack other things first. Or you may need some time to fix up your new home and get your utilities transferred. In such cases, consider putting your appliances in storage. Luckily, the way you prepare appliances for moving in Seattle is the same as the way you prepare them for storage. So you can store them and move them back to back with no issues.
Let our team put together a comprehensive moving plan for you. Complete our simple free quote form or contact us at 1-888-300-7222.