How to prevent a bad moving experience
Moving can easily turn into a disaster if you are not careful. Luckily, avoiding trouble and ensuring a safe and carefree move is easier than you think. There are only two things that you must do correctly to ensure an enjoyable move you always dreamed about – planning and finding the best movers Seattle has to offer. Of course, that is easier said than done. And in the following article, we will show you exactly how to prevent a bad moving experience.
Plan and find good movers – that is how to prevent a bad moving experience
Moving is a complex process with many unknowns. And the only way to go through it unharmed is to plan every little detail of it. Your moving plan could be in a form of a checklist where you will list all the steps that you need to take from start to finish. This plan needs to contain items like packing your belongings, finding reliable Washington movers, handling utility companies, change of address, etc. Of course, every relocation process is unique and what exactly will go into your plan depends on your situation. However, these are the most important things that you must plan for:
Decluttering
Making a moving inventory list
Planning your budget
Finding a reliable moving company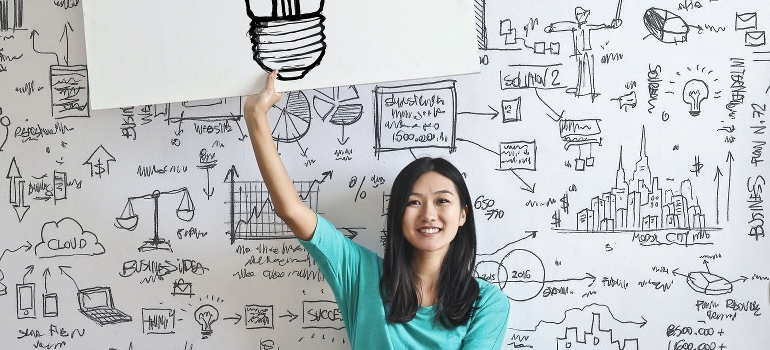 Decluttering will ease your move more than you think
If you are wondering how to prevent a bad moving experience, the answer is simple, declutter. Every home has a number of items that belong elsewhere. If you are moving and you are dragging a ton of unnecessary items with you, you are moving your moving experience much more difficult than it should be. To ease your moving process and speed it up significantly, simply get rid of the items that you do not use. You can also do some calculations and see whether some heavy items are worth moving or you could get a replacement for the same money you would pay your residential movers Seattle. To get rid of your excess items you can organize a garage sale, sell your items online, or donate them to some charity organization. Everything is better than moving them to your new home.
An inventory list will make a huge impact on your move
Once you get rid of the junk, there is one important thing that you must do – make a moving inventory list. This might seem like a trivial thing at first glance, however, an inventory list can have a huge impact on the difficulty of your move. First, creating a moving inventory list will help you comprehend the process that is in front of you. A moving inventory list will allow your movers to give you a precise moving estimate online instead of visiting your home and doing an on-site assessment. This list will also help you determine the right number of moving boxes that you need to gather for packing. Moreover, you can use that list to check your items upon delivery. Be sure that you make a detailed list with as much information about your items as possible.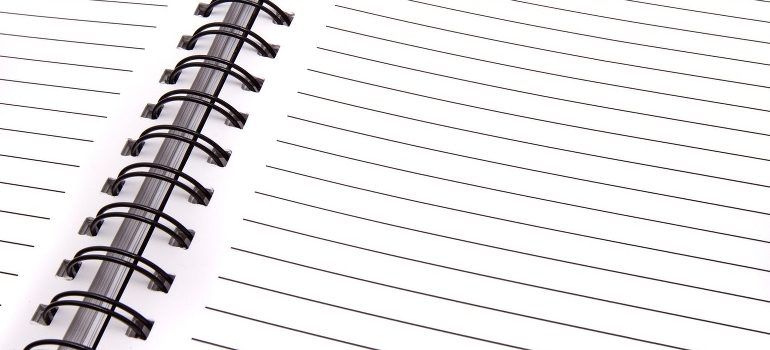 Calculate your moving budget to avoid a bad moving experience
While you are creating a list you will get a good insight into the upcoming process. Therefore, you will be able to determine what kind of help you will need, which will further allow you to make precise calculations regarding your budget. You see, moving can be pretty burdening for the budget. And the best way to get a bad moving experience is to get into financial trouble. To avoid that, make a moving inventory list and do good research regarding moving companies, their rates, and the services they offer.
Getting a full or labor-only service?
During your financial calculations, you need to decide one thing that will have a great impact on the difficulty of your move. Do you want to enjoy a completely smooth and stress-free move and pay for it or do you want to get your hands dirty but pay less in the end?  If you hire a full moving service, a moving company will handle the entire process from start to finish. This means getting a packing service, furniture disassembling and reassembling, loading and unloading, a space in Newcastle storage facility, maybe even furniture arrangement, and unpacking in the end.
Of course, you will have to pay a decent amount for that kind of service. Nevertheless, it is one of the best ways to prevent a bad moving experience. If you feel that you would feel better if you were involved in the process but keep a few more bucks in your pocket, then you can get professionals for the most difficult tasks and do the rest of the work on your own.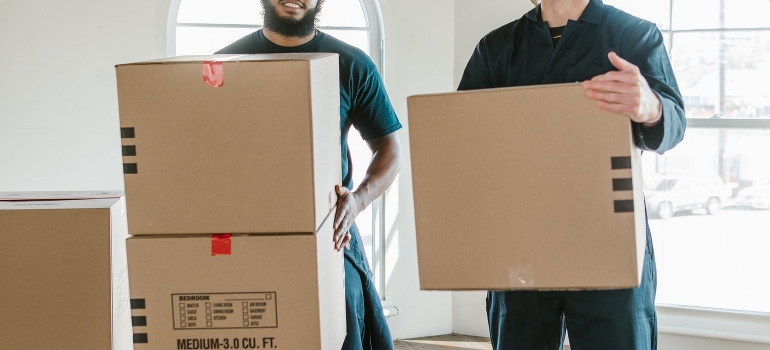 Find the right movers and avoid trouble during a move
When you are trying to avoid a bad moving experience, the best thing you can do is to find a really good moving company. The best moving services Seattle has to offer will help you with the most difficult parts of the move. And ensure you get to your destination in a smooth and stress-free manner. However, there are many fraudulent and incompetent movers on the market that you must avoid at all costs. Hiring such movers actually guarantees a bad moving experience.
Planing and good movers will ensure a smooth move
This is how to prevent a bad moving experience. As you can see, planning and finding the right movers is the main part. If you get those two things right, a smooth and enjoyable move is almost guaranteed.
Let our team put together a comprehensive moving plan for you. Complete our simple free quote form or contact us at 1-888-300-7222.