How to recognize rebranded fraudulent movers
Moving is a very stressful process that often involves a lot of details. There is home purchasing, organizing within the household, hiring Washington movers, packing, getting supplies, and many more. No wonder you can get truly exhausted by planning everything. So the key to a stress-free move would be to hire the best moving company available. However, you have to be extra careful when doing so. Why? Because unfortunately, not everyone has your best interest in mind. You can come across scammers, frauds, and fake moving companies. Many have encountered them before. But not to worry. Luckily, we have some of the best tips on how to recognize rebranded fraudulent movers. Keep reading this article and find out what you need to be on the lookout for.
What to keep an eye on?
We mentioned that you may encounter frauds and scammers when you are searching for available movers Edmonds WA. And that's the last thing you want. Fortunately, we will provide you with a list of the most common red flags you will encounter when searching for movers. If a moving company you selected has any of these traits, they are not the people for you and you should definitely avoid hiring them:
Bad ratings – this is one of the most common signs that will help you recognize rebranded fraudulent movers
No estimates – if they don't offer moving estimates or they give you some weird ones – it's a sign they might not be who you thought they were.
Down payments that are too high – even if you can afford the best moving service, there is an optimal price for everything, don't fall for this one!
No additional services – if they don't offer you additional services – get suspicious
They aren't knowledgeable – your movers should be experts in the field of moving
Bad ratings and reviews – one of the most certain ways to recognize rebranded fraudulent movers
One of the most common signs that you aren't dealing with a trustworthy moving company is bad reviews. That's why we highly recommend that you google the experiences other people had with a certain moving company you have chosen. The people who have been scammed will make sure the online community finds out about it. Don't be lazy, reading can help you avoid a moving disaster. If you find a lot of negative reviews and unsatisfied customers, it's clear that you shouldn't hire that moving company.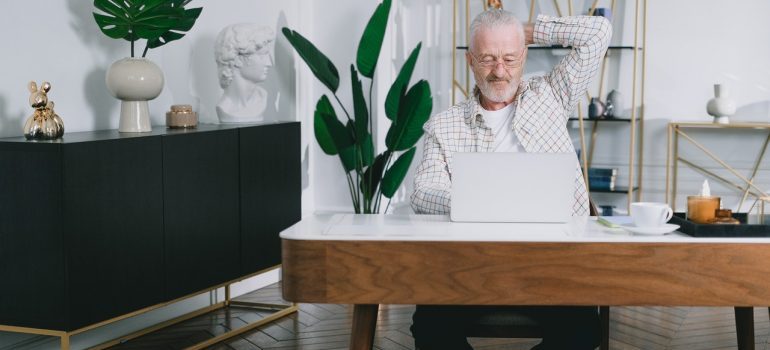 The company may have its own reviews on its website. Read them as well, but keep in mind that they may be fake. Any trustworthy movers and packers Seattle should have many good reviews and recommendations. Nothing says more about someone's work than many satisfied customers. And you want to be one of those too.
Getting a moving estimate is a must
Many good and professional moving companies offer free moving estimates. This means that they will send an expert to your house to evaluate the moving cost. This will include how many things you will be moving, the weight of your belongings, the size of your apartment and etc. It will help them determine the price of the moving process. So, if a moving company refuses to send a professional to your home, something may not be right. Furthermore, you should only accept estimates that are in writing since frauds may offer to give you a moving estimate over the phone.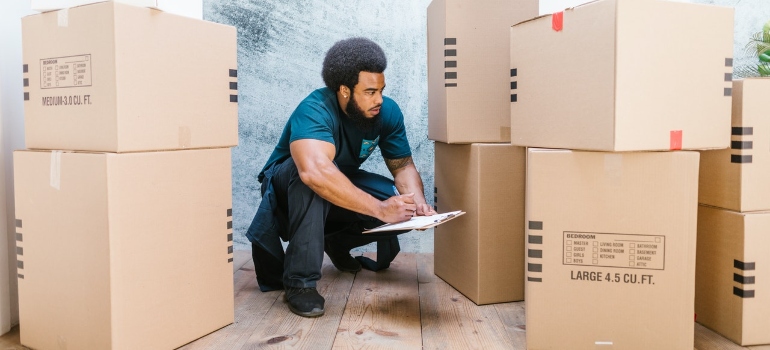 However, some fraudulent moving companies will offer you an estimate. In that case, you need to be prepared and know how to recognize rebranded fraudulent movers. We highly suggest that you get moving estimates from several moving companies, there at least, so you can compare their rates. Most often, scammers will provide you an either unusually low or unusually high estimates compared to other companies. While it may be tempting to accept an offer that means you will have to pay less for your move, we advise you not to do it.
Think twice before making a large down payment
Once you choose a potential moving company, it's common that they ask you for a down payment in order to set a moving date. According to sources from trustworthy local movers Seattle, the down payment shouldn't exceed 20% of your moving prices. The sum should be in hundreds of dollars rather than in thousands. In case the moving company asks for cash, a large sum for a down payment, or even full payment in advance, it's a good sign that you may be dealing with scammers.
A company not offering additional services can help you recognize rebranded fraudulent movers
Nowadays, almost every moving company can offer you additional services besides the basic ones which include loading, transporting, and unloading your goods. The additional ones would be packing and unpacking services, storage services, furniture assembly, or full services like white-glove moving service. If a moving company you found doesn't offer any of these, you might want to do some more research on them or simply choose a different one.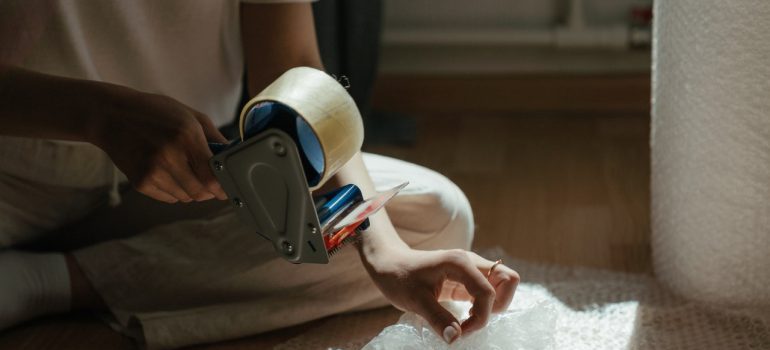 Their movers are not knowledgeable
A sure sign that you may be dealing with frauds is that they cannot offer you information that someone who is an expert on the moving subject would have to know. Any employee at a professional and trustworthy moving company should know the subject of moving inside out. They should know everything about the company's policies, the process of dealing with lost or damaged items, etc. Don't hesitate to ask these questions. Whether you are moving locally or across the state, your movers should be able to answer your every question. But just to be on the safe side, you may want to do further research on sites such as Better Business Bureau before you find a company that will help you to relocate your household.
Hopefully, after reading this article, you will know how to recognize rebranded fraudulent movers. Just make sure that the moving company you are hiring to help you with your relocation doesn't have any of the traits we mentioned above in our article.
Let our team put together a comprehensive moving plan for you. Complete our simple free quote form or contact us at 1-888-300-7222.