At-home clutter vs self storage rental
If you have been living in the same home for some time, you may notice that you have more stuff than you need. Typically, the longer people live in one place, the greater the chances the house will get cluttered sooner or later. Things tend to pile up even if we don't notice them immediately. In these cases, you have three options. You can declutter, keep storing your belongings at your home or rent a storage unit. Luckily, there are companies like Hansen Bros. Moving & Storage that can help you if you choose the last option. But before you do, to help you decide more efficiently, this article will address some of the pros and cons of at-home clutter vs self storage rental.
What to do with piled-up belongings at your house?
As we mentioned above, if you have too many things piled up in your home, then it's high time you do something about it. If there are more of you living in the same house, keeping all of your things there might not be a good solution. Belongings are just going to keep piling up. Luckily, there is something you can do about it.
Decluttering
The first solution would be to declutter. We know cleaning out garages, and other similar places can be tiring and boring, but it's something that has to be done. First of all, you will make the process easier by throwing away things that cannot be used anymore. We tend to keep some things for sentimental reasons, even if they are broken or damaged. Have the courage to throw it away.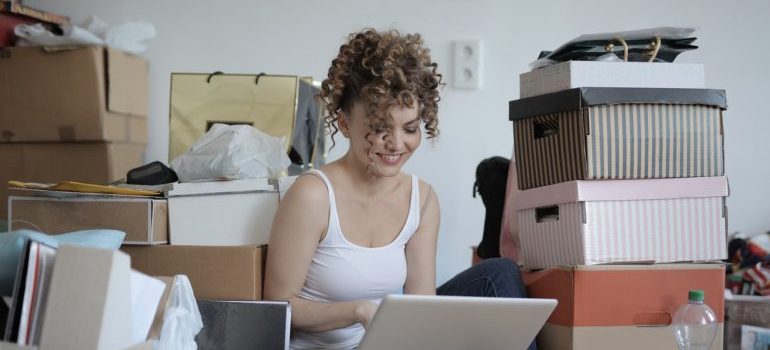 Next, you would want to select the items that can still be of some use. A fun way to get rid of them would be to host a garage sale. It can be an exciting way to spend time with your family and earn extra cash. And if that sounds tiring to you, you can donate those belongings to charity. That way, you will eliminate unwanted things that somebody else would be happy to receive.
Self storage
On the other hand, if you declutter your home and find that there are not that many things you can sell or throw away, a good solution would be to rent storage units Lynnwood WA. That way, you can keep all your belongings but not have a cluttered home. And not just because of that, there are other situations in which you should consider renting a storage unit.
When should you consider renting a self storage unit?
In many life situations, it can prove quite handy to have an available self storage unit. So, some of the situations where at-home clutter vs self storage rental gives the advantage to the latter are:
Moving – long distance movers Seattle often recommend booking storage using when relocating. It comes as no surprise since this is a situation where you need it the most.
Home renovations – there is no contest between at-home clutter vs self storage rental here. When you have work done on your house, you will definitely need somewhere to put your belongings unless you want to keep them in the yard.
Life transitions – Whether you are downsizing for retirement, getting a divorce, or repairing the damages caused by a natural disaster
For business – Businesses often rent storage units since they need additional space for paperwork and other files, materials, equipment, and others.
College storage – College students tend to rent storage near their campus when they leave for summer, want to free up space in the dorm or when they go to study abroad for a few months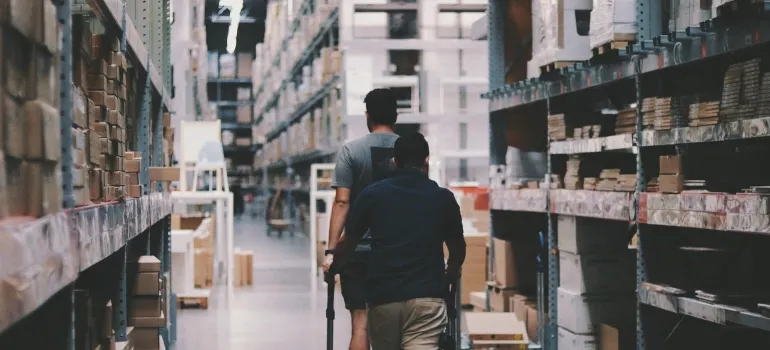 What can be stored in a storage unit?
In most cases, you can store almost anything in storage. Of course, an important thing to keep in mind is that not everything can be kept in storage. There are certain items that cannot be stored in Portabox storage Seattle or anywhere else. Things that are dangerous or illegal are absolutely off-limits. Some of the most common things people keep in storage are furniture, electronics or small appliances, clothes, documents etc. However, some items fall into the so-called gray area. This means that you will have to ask the facility manager whether it's possible for you to store things like food, vehicles that don't work correctly, or anything flammable.
What to look for in a storage unit?
Before booking a storage unit, you should check a few things. Some of the best movers Seattle who offer storage services suggest that you look for four crucial points when it comes to renting a storage unit. These four points are security, location, cleanliness, and customer service.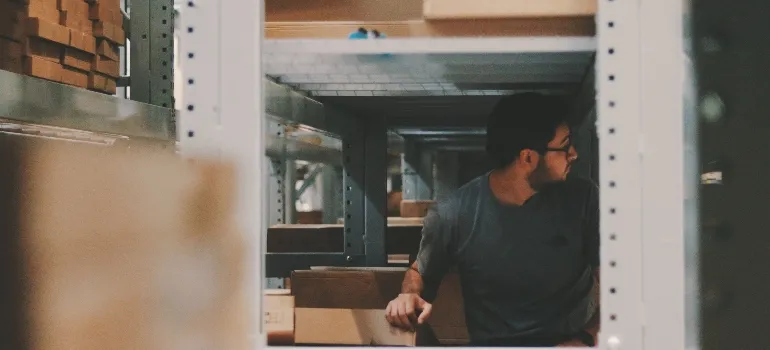 First of all, security is a top priority. You are entrusting someone with your precious possessions, and you have every right to know how they will keep your belongings safe. Don't hesitate to ask whether there are extra precautions when it comes to security like video surveillance or electronic gate access. As for the location of the storage, it will depend on why you are storing the items. If it's because you need more space at home, then look for something close to home. And if you need it to help during relocation, something close to your new home would be ideal.
When storage companies take measures to keep their facilities extra clean, you know that they are trustworthy. Cleanliness and customer service go hand in hand since there should always be a staff member at the facility to make sure everything is fine.
Make the at-home clutter vs self storage rental dilemma a thing of the past
After reading this article, we assume you will know which one to choose when it comes to at-home clutter vs self storage rental. Just make sure to follow our advice when it comes to what you should be looking for in a storage facility and what items you are allowed to keep there. After that, a cluttered house will be a thing of the past.
Let our team put together a comprehensive moving plan for you. Complete our simple free quote form or contact us at 1-888-300-7222.