How to treat your moving crew
Relocation is one of the most stressful and challenging events that you might encounter in your life. In order to have a successful moving day, there are a lot of things that need to be done. And not only that you will have to organize the relocation of your belongings but you will have to deal with other aspects related to relocation such as change of address, utility transfer, etc. To make your process easier you should consider hiring one of the most reliable moving companies Seattle has. This way you will have fewer things to prepare for your moving day. Also, you will have more time to focus on the other things. Still, if you decide to hire movers you should be there to assist them and make them feel respected. Here are some tips on how to treat your moving crew and have a smooth relocation day.
Prepare the environment for your movers
First and one of the most important ways to show respect to your moving crew is to prepare your home for their arrival. That means that you should inspect all the areas around your home and make it clear for them. This way it will be easier for them to navigate and load your furniture into the truck. Also, this will make your moving day more efficient and without any delays. Ensure to clear and remove all the hazards from the hallways, stairways, or any other paths that take to your home and that your movers will have to go through.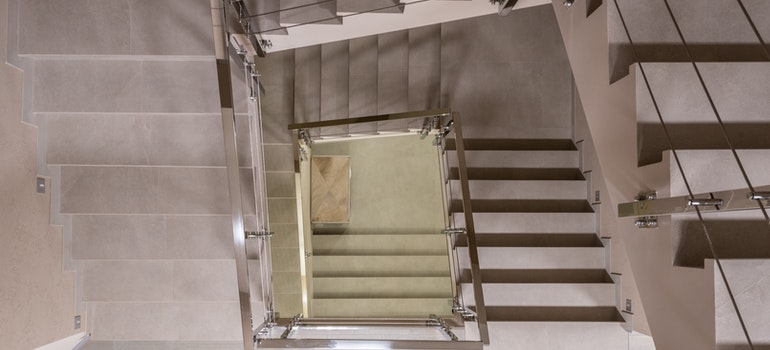 Also, in order to be prepared for your movers, you should ensure that all of your belongings are ready to be loaded into the truck. If you didn't use professional packing services you will have to ensure that all of your belongings are properly packed and all the moving boxes are labeled. This is especially important because it will be easier for the movers to handle your moving boxes. They will know which moving boxes don't contain fragile items and which ones require extra care.
Respect their time and be punctual
You should be aware that your chosen interstate movers Seattle are working on a tight schedule. Especially if you are relocating during the busy moving season. For that reason, make sure to be at home at the requested time. That way your movers will not have to rush and they will be more dedicated to your valuables. If they start their work late there might be some damage to your belongings. And this might happen because they will be in the rush.
If, for some reason, you are not able to be at home on time make sure to contact your local movers Seattle and try to reschedule. If there is no other slot available ask your friend, family member, or your neighbor to be at your home at the requested time. Still, there is nothing that should be more important to you on your moving day rather than the relocation of your belongings. For that reason, be well-mannered and be at home on time.
Know how to treat your moving crew and be respectful
Whether this is your first relocation or you already have experience with this matter it is certain that stress is something that comes together with a moving day. From feeling nostalgic because you are leaving your current home to worrying because of the safety of your belongings it is normal to have a mix of emotions. Still, in all this, it is important not to forget about your movers. They are the ones that will make your moving day easier and that will try to take the stress out of your shoulders. For that reason show them respect and how grateful you are for all the work they do.
Whether you hired Washington movers to relocate you long-distance or just across the street they will need to do the same job. They are the ones that will lift and carry your heavy furniture. And they are the ones that will handle your fragile and sensitive items. So make sure to show them respect by making them feel welcome in your home. Address them by name, show them the location of the restroom and offer them to rest if needed. All these might look like small things but they show humanity even in the most stressful events.
There are several other ways to show gratitude to your moving crew
Offer food and beverage– Having food and beverage in your home for your moving crew is not mandatory. Still, it is something that will make them feel more welcome and respected. It would be good to have some snacks and cold bottles of water. Since they are doing the physical job this is something that they will appreciate.
Give tips– Movers usually don't expect to get tips but it is a great way to show gratitude. There is no exact amount of money that you should tip as it will depend on the amount of work they did. It is certain that you should tip more if they were working the whole day and lifting heavy furniture.
Write a review– It is certain that your movers will be grateful if you write a review regarding the services that they provide. As nowadays everything is digitalized, and most people are researching and comparing moving companies online, review will be very beneficial for them. It will take you just a couple of minutes to do it. And it is something that will mean a lot to them.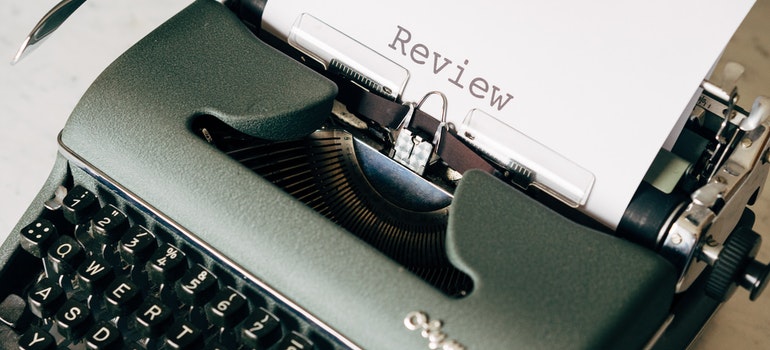 There is no doubt that relocation can bring a lot of stress and worries. Still, one of the most important things is not to lose humanity in those times. For that reason know how to treat your moving crew and be respectful to them. They will show you respect back by handling your belongings with care and caution.
Let our team put together a comprehensive moving plan for you. Complete our simple free quote form or contact us at 1-888-300-7222.