Tips for storing family memorabilia
The most precious time is the one we spent enjoying ourselves with our dearest people. Memories and souvenirs that are tied to that time are certainly very important to us. Over the years, all people have accumulated a large number of paintings and precious memories. Whether you are reducing the number of things you want to move or simply want to remove a part, you need good tactics. Be prepared that it will not be easy, but it can be successful if you are consistent and practical. With the help of a few practical tips from Seattle movers for storing family memorabilia, you will make the whole process easier for yourself.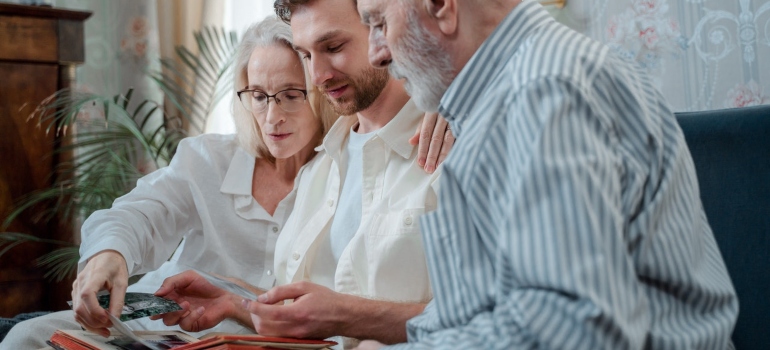 Choosing what to keep is the first step in storing family memorabilia
Packing family souvenirs and memories into storage is not easy. When it comes to assessing the importance and reasons for keeping souvenirs, the same criteria do not apply to keeping other things. You can't think about whether this is useful to you and how often you will use it. With family memorabilia, it just never goes that way. You keep them because they have emotional value. That's why deciding what memorabilia to keep is a lot harder than when it comes to other things:
Choose what to keep
Involve all family members
Plan storage
Choose a reliable packaging material
Find a storage space that meets all the requirements
These few criteria can help you decide what to keep for storage:
Does it make you happy? – The most important criterion when deciding which souvenirs to keep are the feelings that will be in you. Make sure they are souvenirs that make you feel good. Those memorabilia bring you positive and happy memories.
Is it still important to you? – Sometimes we keep memories and souvenirs of some people and events that we simply outgrow later. You no longer have to keep a movie ticket when you first go out with a guy you don't even remember anymore. But you can save your child's first drawing even if it's just a scribble on paper.
Can it be stored? – It may sound strange to you, but people often try to keep things that have long since lost their point. Your grandmother's old plate probably meant a lot to you, but if it's completely broken, there's no point in keeping its pieces. And there are many more such examples.
Keep items that tell the story of you or your family – The most important type of souvenir is the one that tells about the past of a family. You may keep some memories of your ancestors and their upbringing – such as your mother's wedding dress. Or some other things you can leave to your children that are about you.
We hope that you will make it easier for yourself to store family souvenirs by deciding what to keep. You will make it much easier for yourself to search for self storage Newcastle, when you reduce the amount you need to store.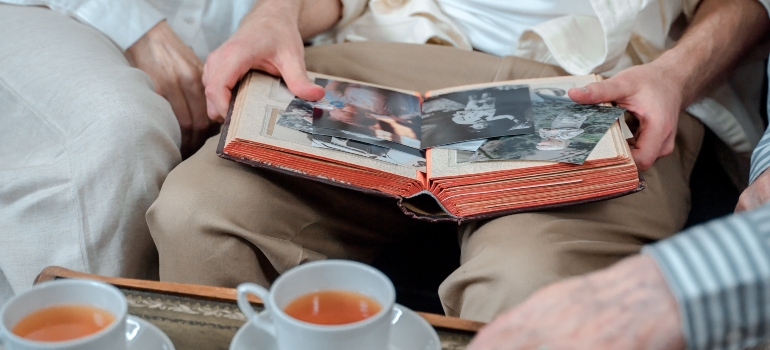 Involve the whole family in process of storing family memorabilia
When trying to store family memories, you should involve the whole family. That way, everyone will be able to choose a few things that are important to them. In addition to making the job easier, you will have wonderful family moments. As you reminisce about beautiful events or travel memories, the family will become even closer. And you will do a useful part of the job because you will decide together which souvenirs you will save.
Plan the storage space
Before you decide to rent self storage Seattle, think about how much space you need for all the things you will store. Among other things, you have to decide how you will save all the souvenirs. Whether you pack them in cupboards, crates, or boxes. Some pictures can go in tubes, while others are in albums. Be sure to think carefully about what you will store and in what way. Then, based on that, start looking for a suitable storage space.
To save your belongings, find the ideal packaging material
Packing things for storage requires precision and attention. You need to make sure that you will pack everything properly. What does it mean? In addition to the fact that the packaging in which you will pack things should be practical for stacking in warehouses, it must also be adequate. What's more, it's very important to find the right moving boxes Seattle to store your belongings. Its role is to keep your family memories in the same condition during storage. You need to be well informed about how to best preserve the fabric, old papers, and paintings. Or you can ask for full-service storage and let packing for movers. Only then will you be sure that your belongings will be preserved for future generations.
Choose storage space carefully
In addition to the size of the storage unit, it is much more important to inquire about storage conditions. If things are more sensitive to changes in temperature, you need to look for special storage units. Because some souvenirs will require to be stored in specific conditions such as temperature-controlled storage. In addition, it is important, of course, to find a safe and secure facility for storing your belongings. Then you will be able to relax because you know that your things are in a safe place.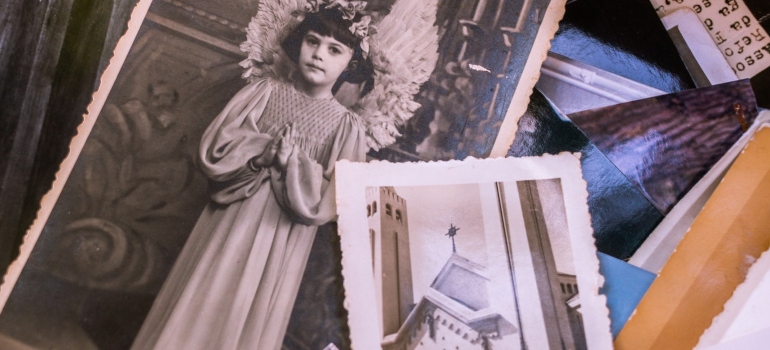 Sort things logically when storing family memorabilia
Emotions govern decisions about storing memories and memorabilia, not reason. But still, when you plan to store and store them, choose to do so in a logical way. Sort things by time period, make a timeline, or in some third way that suits you. Just make sure your memorabilia are stored so that it is logical and easy to find them when you want. Avoid piling all family souvenirs in one big box. This is the surest way to damage something and fail to find what you want.
Let our team put together a comprehensive moving plan for you. Complete our simple free quote form or contact us at 1-888-300-7222.