The importance of creating a packing checklist
Preparing for a move takes time and requires solid planning abilities. As a result, the creation of a customized moving checklist is the most significant component of any moving preparation process. It is necessary to read this article if you don't know how to build a packing checklist or why having one is so crucial while traveling or moving away. As a result, our moving business compiled a list of the top reasons why you should keep a packing checklist on hand at all times. And how creating a packing checklist will benefit you in so many ways. So, let's get this packing tutorial started.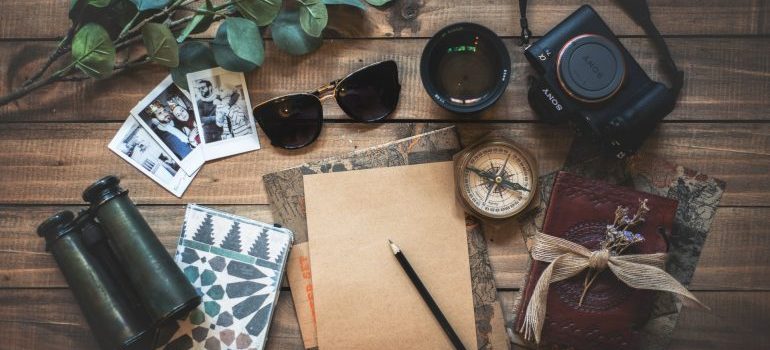 The importance of creating a packing checklist
Why do you need to make a packing checklist? The solution to this question is rather straightforward. It is essential that you prepare a packing checklist in order to avoid any delays on moving day. You may have delays on moving day if you do not have your belongings completely packed before the movers from the finest moving company in Washington arrive. And in order to avoid this from happening, you must plan your packing ahead of time. Furthermore, if you pack everything ahead of time, you can prevent any problems and disagreements with movers.
Another thing to remember is that you will need to create a packing checklist in order to ensure that you do not forget anything. As a result, we recommend that you create one on your smartphone as well. By just installing some of the checklist applications that are specifically designed for moving, you may accomplish this task in minutes. Like, PackingPro, for example. You'll be able to keep track of your packing progress, and you'll be less likely to overlook critical paperwork at your former house!
How do you make a packing checklist?
If you're unfamiliar with creating a packing checklist, it's easier than it sounds. All you need are a pen and a piece of paper. Creating a packing checklist will save you so much time, reduce your anxiety about your move, and stop you from forgetting things. With all these benefits in mind, taking the time to create a packing checklist shouldn't be so hard. These are the most important items that must be included in your packing checklist:
Divide personal belongings into a carry-on bag. Carry-on bags should include your phone, credit card, wallet, and other personal items. If you pack your wallet in a moving box and then lose track of it, you're in for a world of problems on moving day!
Getting packing supplies is a major priority! You'll need to locate reputable moving boxes Seattle. It is difficult to begin packing without moving boxes!
Essential items come first. Verify that you have packed all necessary things and paperwork. Without them, you will have a difficult time adjusting to your new location. Additionally, recovering critical papers can be costly and time-consuming if they are lost during migration!
A few more tips for creating your packing checklist
Making a packing checklist is making a mental note of the crucial details that will aid you in keeping your items organized while traveling. However, there are a few more suggestions from the professionals that you should take notice of to ensure that your packing list is tailored to perfection:
Don't overfill boxes with unnecessary items. Try to keep the total weight of each one under 50 pounds. Try to pack them as tightly as possible without overburdening them.
Make sure you have plenty of time to pack. Don't leave things till the last minute to make sure it's ready. Instead, start early and break up your packing process into smaller chunks to manage it more efficiently.
When you're packing your boxes, make sure to stack them. Place the heaviest objects at the bottom of the container and layer lighter items on top of them. Keeping this in mind when creating a packing checklist will help you to pack like a professional.
Hiring pros to assist you with your move – yes or no?
We recommend that you contact specialists to assist you with your relocation. Hiring a professional moving company to assist you with your move will reduce the likelihood of you becoming hurt throughout the moving procedure. A moving company will be required if you need to transport a piano or pool table, for example.
So, look for the finest movers Bothell WA to assist you with moving delicate objects. Another thing to consider is that, even if you have a packing checklist, you may always engage specialists to assist you with the process of packing. They will complete the task much more quickly and efficiently than you may think. Furthermore, you will have more time to arrange other aspects of your relocation preparations.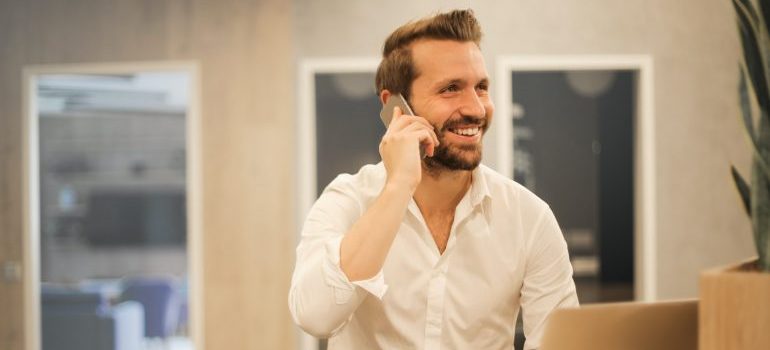 A packing checklist is especially important for office moves. You may be able to move your residence without one, but it is a must for businesses. In case that you are thinking about expanding your business, hiring reputable commercial movers Seattle is your best bet for a smooth and successful move.
We hope to have made it clear how important creating a packing checklist is. Feel free to contact us if you require any further information on the relocation process. Our customer service is always here to give you some advice. You can request a quote by filling in an inquiry on our website or by phone. Our excellent customer service will reply to you shortly. We will give you a free estimate for your specific moving needs and there aren't any other hidden fees on your actual moving day. Have a pleasant and successful move.
Let our team put together a comprehensive moving plan for you. Complete our simple free quote form or contact us at 1-888-300-7222.