Guide for moving from Redmond to Marysville
Relocating from one city to another is always an exciting prospect. You get to discover a "brand new world", after all. However, it can be quite daunting as well. There are good reasons why relocations are considered to be one of the most stressful things you can do in life. But if you take some time to plan and organize things and hire one of the top movers Redmond WA has to offer, you will have nothing to worry about. In this article, we will provide you with a small guide on how to make the most out of moving from Redmond to Marysville.
Moving from Redmond to Marysville in a simple and enjoyable way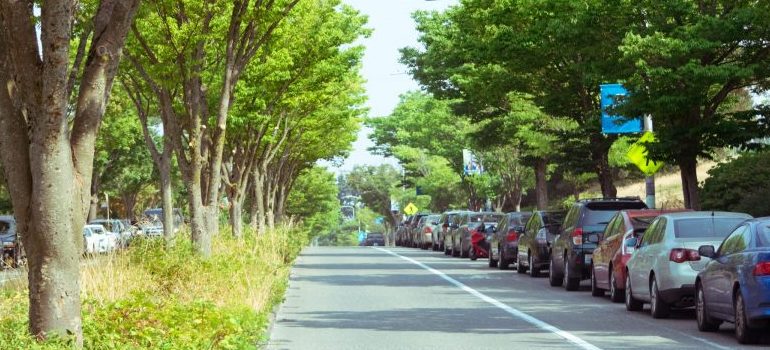 The trick to relocations is to always have a plan for what is coming. And to do that, you are going to need to:
Figure out what you like in Redmond
Do some research on Marysville
Find the ideal neighborhood
Get ready for the move
Of course, you don't need to do all of this on your own. Ideally, you will want to enlist a couple of family members or friends to help you out. The fact of the matter is that relocations are complicated endeavors and that they are much easily handled if the responsibilities are shared among several people.
While you can definitely do everything on your own should you choose to, it is much smarter to get some help. You may even want to look into some self storage Seattle options if you want to make things easier. Having a storage unit can help streamline the process and make it more enjoyable. With that in mind, the first task in front of you will be to find out what you love about your current home.
Redmond revisited
While you may think that you know everything there is to know about Redmond, you still might want to take some time to consolidate all the facts. Knowing the statistics of both cities can help you make better decisions and will make finding the ideal neighborhood that much easier. So, here's a refresher.
Redmond is a decently-sized town, with around 65,600 residents to its name. It is sometimes referred to as the best suburb to live in Washington. The area has an urban-suburban mix to it and features rather high median home value and rents. This works to your advantage, however, as the median home value in Redmond is around $700,000, while the rent is almost $2,000 per month. Moving to Marysville, you will be able to either sell your home for a hefty sum or be able to live under more favorable living conditions. And if you want to "squeeze" the maximum from your old home, consider hiring staging services from one of the Washington movers. They will enable you to get the best price for your home.
Statistics aside, what you really need to do is make a list of things that you really enjoy in your current neighborhood. Chances are that you will be able to replicate some, if not all of them, in your new one. Whether it is the proximity to grocery stores, gyms, or any other amenities you find necessary, you will want to have at least the same in your new neighborhood. With that in mind, let's see what Marysville has to offer.
Marysville statistics
When moving from Redmond to Marysville, it is very important that you know the differences between the cities. Marysville is similarly sized to Redmond, if slightly larger, with around 68,700 residents. However, Marysville feels sparsely suburban compared to Redmond, with plenty of open spaces. Needless to say, you can't expect a hefty median household income like the one in Redmond. But the expenses are going to be a lot lower, as well. For example, the median home value in Marysville is less than half of what it is in Redmond, at around $326,000. The median rent might not be halved but it is considerably lower at about $1,400 per month.
While the median household income of around $80,500 might not sound that much when you compare it to Redmond's $132,000, it is still way above the national average, making Marysville one of the better places to live. Furthermore, you may want to consider looking into some of the movers Marysville has to offer, as they may be able to provide you with a better price for your upcoming relocation. Also, while you may be farther from Seattle proper, the area will offer you seclusion from all the hustle and bustle of the large city. And you will be able to afford a much larger home than in Redmond.
Finding the "perfect" neighborhood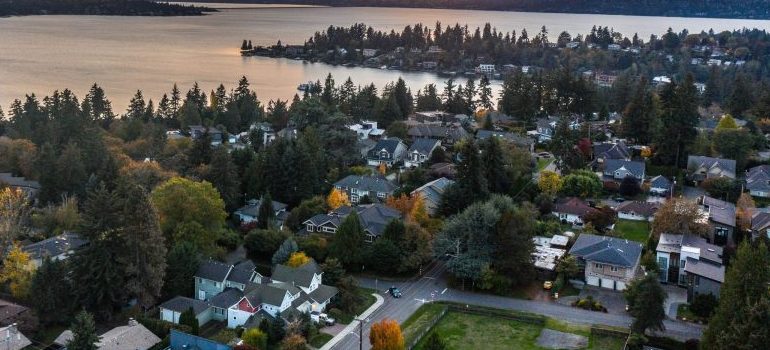 But before you start looking for homes to buy, you will want to find a neighborhood that you like. While you can't really expect the area to have as many amenities as Redmond, let alone Seattle, there are neighborhoods that may have everything that you may require. This is a process that you don't want to rush, as it will dictate much of your life going forward. Talk to your family and figure out all the necessities before you go home-hunting.
Moving from Redmond to Marysville – The moving process
Once you settle on an ideal place to live in the city of Marysville, it is time to start preparing for the relocation process. The general "gist" of it is that you will want to create a moving checklist first. Then you will want to organize your time and efforts. After which you will need to find a quality moving company, and tie up loose ends. The relocation process can be quite complicated but with the right moving crew by your side, it will get considerably easier. Therefore, make it your business to start contacting movers as soon as possible. Especially if you are planning to move during summer. If you book early enough, you will have no problems setting the moving date of your choice.
Moving from Redmond to Marysville can also be a lot easier if you hire additional relocation services. Having someone pack your belongings for you can be a godsend, after all.
Let our team put together a comprehensive moving plan for you. Complete our simple free quote form or contact us at 1-888-300-7222.