Heavy lifting techniques for DIY movers
Relocating to another home is usually a costly proposition. Therefore, many people choose to take the DIY route when it comes to their relocation. Choosing this route, however, brings another set of issues into the mix. Namely, you will need to lift and carry many heavy items throughout the process. To do this safely, you will want to utilize heavy lifting techniques. Of course, you can always hire piano movers Seattle, for example, to relocate some of your heavy and delicate belongings. But for most other heavy items, you will want to ensure that you are lifting them correctly. In this article, we are going to show you exactly how to do that.
Why are heavy lifting techniques so important?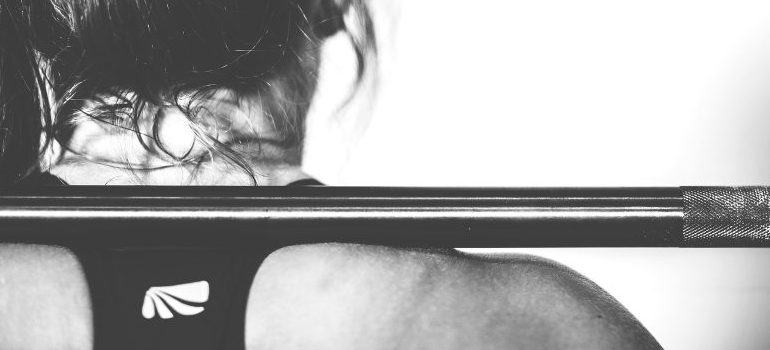 Before we get into the techniques themselves, you might want to know the two main reasons why you want to practice them. Utilizing proper lifting techniques will:
Reduce the chance of an injury
Allow you to lift heavier items safely
However, there are some items that you simply can't handle on your own. They may be too heavy for your current fitness level, or they may be too unwieldy. The best thing you can do is hire one of the movers Shoreline WA has to offer or enlist a couple of friends or family members to the cause. You never want to be completely alone when relocating, after all. But even if you have some friends around to help you out, you will still want to make sure that you are lifting heavy items the right way.
How to use heavy lifting techniques properly
Before we start explaining the techniques in greater detail, it is important to know that you should practice before going into the DIY relocation. Start with some lighter items, observe what you are doing. You may see that some parts need improvement. It is in your best interest to work on your techniques as practice makes perfect. Even the best movers Seattle had to spend numerous hours practicing.
Also, make sure that you have someone with you while practicing. It can be difficult to spot what you are doing wrong on your own. If you can't get someone to help you, you will want to practice near a mirror. That way, you will be able to see whether you are doing everything correctly. With that in mind, here are some tips to help you get to perfect form:
Keep a wide stance
Before lifting a heavy object, you will want to have a wide base of support. Your feet should be shoulder-width apart, with one foot being slightly in front of the other. This will ensure that you have good balance during the lift itself. This is commonly referred to as the "Karate Stance". If you've seen any of the karate movies or have practiced the art at some point, you may already be familiar with it.
Remember to squat before lifting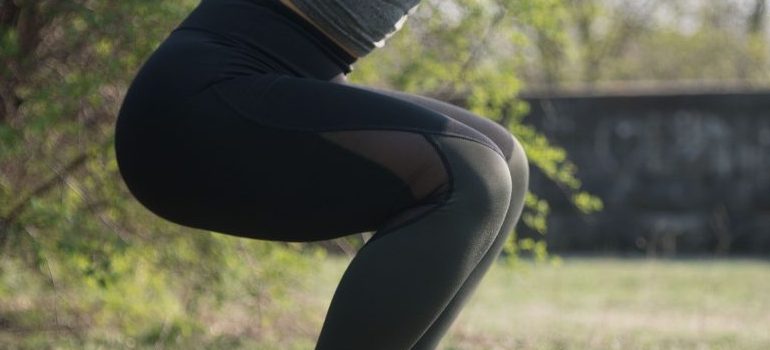 Once your stance is good, you will want to squat down before picking the heavy object. Bend at the hips and knees, keeping the buttocks out. In case that the object you are trying to lift is extremely heavy, put one knee on the floor and the other knee in front of it, at an angle. This will maximize your chance of avoiding injuries when moving furniture, for example. Some of the items can be deceptively heavy, after all. It is best to take the necessary precautions.
Maintain your posture
Once you have the object in your hands, you will want to maintain your posture while lifting it. The easiest way to do this is to look straight ahead and keep your back straight at all times while keeping the shoulders back. While the effects of bad posture will not be readily apparent, they can lead to many nasty side effects. Think migraine, back pain, heart problems, and lower energy levels. By maintaining the proper form, you will avoid all of these issues.
If you don't know what your posture needs to be, you can utilize a posture brace to help you understand it better. It will help you train your back, shoulder, and abdomen muscles, as well.
Lift slowly even when utilizing heavy lifting techniques
The important thing when lifting heavy items is to do it slowly. You do not want to straighten your back while lifting. Straighten the hips and knees instead. Extend the legs slowly and breathe out as you lift the object. Also, avoid twisting your body and never bend forward. The latter is extremely important.
Keep the object close to the body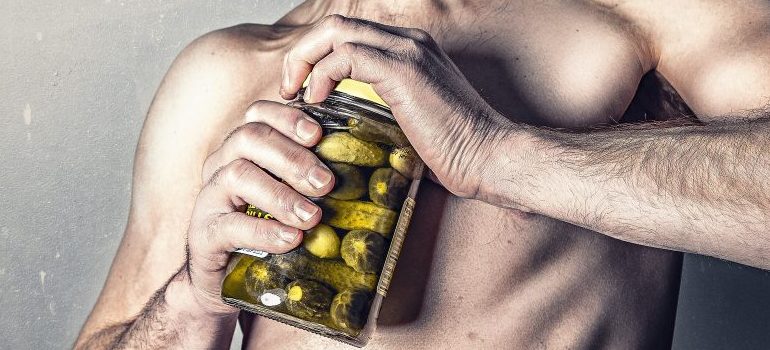 While carrying the object, you will want to have it as close to your body as possible. Ideally, it will be somewhere around your belly button. This area is commonly referred to as the "lifting power zone". By doing so, you will have a much easier time carrying the object and you will spend less energy by doing so.
Avoid lifting heavy objects above your shoulders
Another very important consideration is that you should never lift heavy objects above your shoulders. Neither you should have your arms extended outward. Doing either of these things puts extreme pressure on your body and can lead to serious injury.
Change direction with your feet
Another thing to note while carrying a heavy load is to change direction with your feet and not with your body. You will want to take small, slow, deliberate, steps and lead with your hips. Additionally, try to keep your shoulders in line with the hips at all times.
Carefully set the item down while squatting
Lastly, when it comes to setting the object down, you will want to do another squat. Again, do not put additional pressure on your back, you want to squat with your knees and hips alone.
While these heavy lifting techniques may sound like they are complicated and that there is too much to remember, they become second nature once you practice a bit. But they will serve you well in the years to come and are more than worth the time and energy required to master them.
Let our team put together a comprehensive moving plan for you. Complete our simple free quote form or contact us at 1-888-300-7222.