Items you need to transport personally when moving
Moving can be stressful, time-consuming, and sometimes even risky. What's dangerous about moving is the fact that you can stumble upon fraudulent moving companies, and you can even lose some of your items along the way. That's why you must keep those items that matter most close to you during your moving day. The majority of moving companies Seattle won't even consider moving these items, so you'll have to get ready for their relocation by yourself. Don't worry – by learning which items you need to transport personally when moving and by getting ready for their relocation, you are destined to find success every step of the way.
The list of items you need to transport personally when moving
Bear in mind that this list doesn't just contain items – it also contains living beings. If you are ever in doubt whether you can transport something or not, it would be best to consult your movers Kirkland WA before relocation. Your team of movers will be able to give you all the details and pieces of information that you need.
Your pet travels with you
If you have a pet, chances are that you already know that it requires your total attention at all times. That doesn't change just because you are moving. So consider this a friendly reminder that your pet isn't something you should put in sturdy moving boxes Seattle and forget about him/her until you arrive at the new location. Thus, place your pet in a pet carrier and check in on him/her throughout the day.
Take your plants with you
Are you going through a local or an interstate move? The difference is huge, as that's what will decide how long your items are going to stay inside a moving truck. In case you have a green thumb, then you will definitely care about keeping your plants alive during the move. Unfortunately, some plants might not be able to thrive in a dark truck that could travel for days.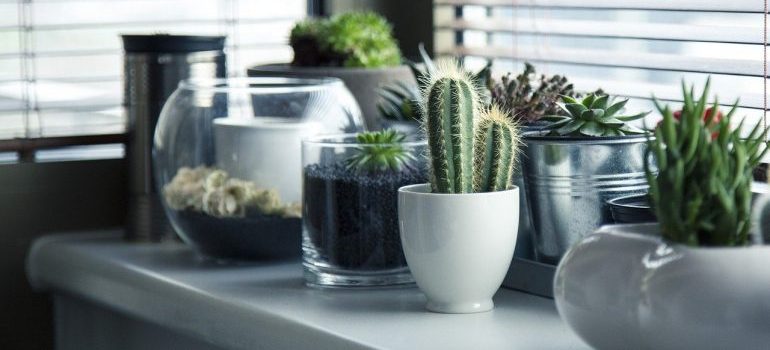 A lot of work goes into moving your plants to a new home, but that's a whole different topic. Get your plants ready for transport by making sure they are in a firm and sturdy position. One of the worst things that could happen is arriving at your new location and seeing that your plants have tripped over.
Your personal items go with you
We are probably thinking the same thing – so many possessions fall into the category of personal items. And the truth is that this phrase can mean a lot of different things for a lot of different people. Personal items could be:
Documents (such as your driver's license, ID, passport)
Expensive jewelry
Photo albums
Let us put it this way – transport personally all of those items that are simply too valuable, whether on an emotional or a monetary level. But do keep in mind that you ought to bring your documents with you, simply because that's something you do every single day when in your car.
Be very cautious about relocating dangerous materials
One of the main things to keep in mind when working with local movers in Seattle is the fact that there are some items movers won't move. Those items are usually labeled as "dangerous", as they are flammable and combustible. Using deodorant, sprays, and batteries inside your home isn't something that puts you at any type of risk. However, that changes when moving your items across a long distance.
Bear in mind that ammunition is definitely not going to be transported by your moving company. So in case you possess a license and want to bring your collection to the new address, you will have to make the necessary arrangements for their transport. But you'll have to make them within your family, as ammunition needs to be transported personally when moving. Guns need to be specially inventoried and will require a chain of custody form.  If they are packed in a box, the box cannot be labeled in any way that it contains firearms.
Your essentials bag should travel with you
Have you ever relocated before? If you have, then you probably already know everything there is to know about a moving essentials bag. That's either because you were wise enough to prepare one and were happy about it or forgot to pack one and soon regretted it. But the moral of the story is very simple – you should make it your mission to prepare a moving essentials bag. And when you do prepare it, you shouldn't let it out of your sight during relocation.
When it comes to items you need to transport personally when moving, your essentials bag is quite an important one. That's because you never know when you might need to use an item that you have packed in the bag. If the bag were in the moving truck with all of your items, it's superfluous to say that it would be out of your reach.
The list of items to transport personally when moving could go on and on
Only you know all the circumstances of your relocation. That's why only you can tell exactly how many items you need to transport personally when moving. If you have kids, then you will probably want to bring the diaper bag and comfort blankets with you as opposed to placing them inside the truck. However, we took care of listing the most common items 90% of people that are moving possess. Our goal is to help you get ready for your move as much as possible, as we want to work on making relocation a pleasant event again. We can all agree that it has become accompanied by negative thoughts and feelings that shouldn't be a part of your moving process.
Let our team put together a comprehensive moving plan for you. Complete our simple free quote form or contact us at 1-888-300-7222.