Items you shouldn't store in your attic
The attic is a spacious area in our homes that we rarely go into. And that's usually what makes it the perfect spot for storing a plethora of different items. However, while there are many things you can put in your storage unit with some peace of mind, there are also some items you shouldn't store in your attic. Of course, the best thing would be to invest in a Newcastle storage unit when in need of extra storage space. But if that's not an option, then you need to learn what you can and can't store inside your attic.
The list of items you shouldn't store in your attic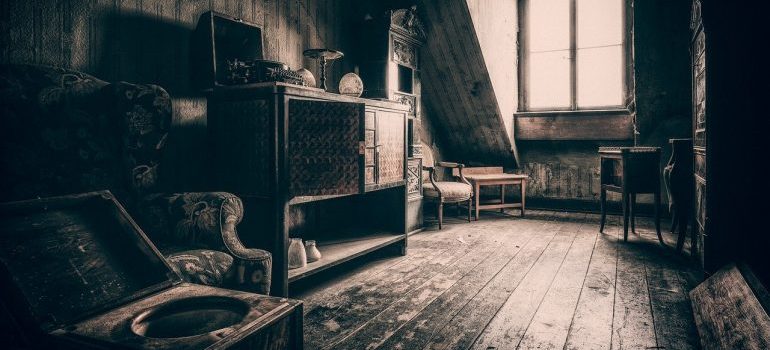 Don't feel guilty if you have some of these items inside your attic at the moment. You definitely wouldn't be the first person to make that mistake. That just means you have to get down to work and find a new place that will be suitable for your items. And as an experienced moving company Washington, we know that there are many such places.
Important photographs
Family albums might not be worth much in a monetary sense, but they are worth their weight in gold in the emotional sense. That's why we know that having your albums and family pictures ruined would be one of the worst things you can imagine. The temperature in your attic will most likely go through extreme weather changes. That's what will cause humidity, and humidity can ruin your photos for good. So try to find a more stable environment for the preservation of your family albums, such as your bedroom.
Musical instruments
The majority of musical instruments will hold immense monetary as well as emotional value. Take your piano as an example. It's probably a family heirloom that has been passed down to you from your parents or grandparents, and we all know how expensive pianos are. That's why storing it in an attic with a fluctuating temperature is not a good idea. Instead, look for reliable piano movers Seattle and have your precious heirloom stored in a professional storage unit. In this situation, it is absolutely necessary to make this investment.
Leather wardrobe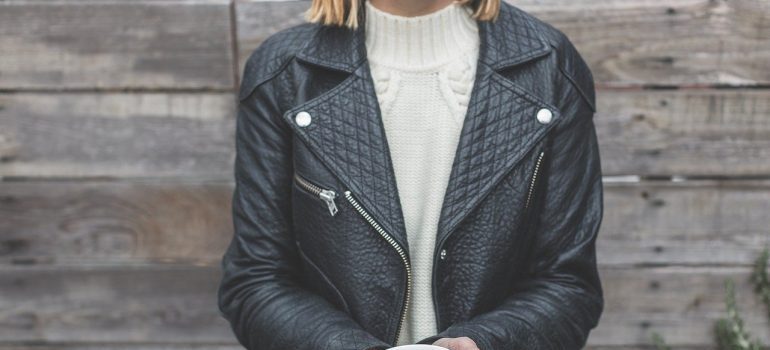 Do you enjoy wearing your leather jacket every spring and fall? Then you need to make sure you protect it during summer and winter and the right way to do that isn't by putting it in your attic. When it comes to the items you shouldn't store in your attic, leather goods are an important entry on the list. The hot and cold temperatures in your attic will have a negative effect on your leather. It might lose elasticity, resulting in the inability to wear your favorite piece of clothing. At least, you won't be able to wear it with the same enthusiasm.
Electronics
These days, imagining our life without all those little gadgets is next to impossible. If you happen to have so many of them that you end up in need of storage solutions in your area, then you definitely don't want to make your attic that designated area. Your mobile and laptop will sometimes automatically shut down when exposed to extreme weather even for a short time, so you can imagine what could happen if you leave them unsupervised for longer periods of time.
Important documents
Who wants to go through the trouble of getting another ID or driver's license? Most importantly, who wants to risk ruining their marriage certificate or a diploma by storing them in an attic? Important documents are among the items that you shouldn't store in an attic as they can be eaten by mice or ruined by heat fluctuations and humidity. Bear in mind that you might not even be aware that you have mice in your attic. And even if you don't have them at the moment, they could appear at some point down the line.
Books
Now, this is a type of item that people usually put in their attics. While you might see no harm in storing some dusty books in your attic, you really need to think things through. Do you care about your books and do they hold any type of monetary or emotional value? If the books you are planning to store are important to you, then you should definitely not keep them in your attic. Like photographs and important documents, the pages of your books could also be ruined by weather fluctuations and pests.
Flammable materials
Be very careful with this one as you stand to lose more than just an item – you stand to catch your house on fire. Items such as batteries and aerosol sprays could combust, leading to catastrophic consequences. That's why you'll want to store these items in dry, dark, and cold spaces, aways from any source of heat. Be careful with this one if you happen to be working with local movers in Seattle at the moment or in the future. Flammable materials belong to the group of items your moving company won't be able to move.
Keep an eye on the items that shouldn't be placed in your attic
Now that you have a list of the items you shouldn't store in your attic, you should pay close attention the next time you decide to put anything up there. As you were able to notice, many items that you have in your household might not stand the test of time when placed in an attic. Most of your items require a dry, dark, and cool place where they won't be subjected to any fluctuations in the weather. If you have the luxury of choosing, it's always better to put your items in Seattle full-service storage. That's where your items will be the safest.
Let our team put together a comprehensive moving plan for you. Complete our simple free quote form or contact us at 1-888-300-7222.