Junk removal techniques to simplify your relocation
With each move, a large number of items appear at once that you don't need. Things appear that you haven't seen in months, if not years. There are things there that you no longer use but are in good condition, and there are those that are broken and ready to throw away. So before you call your preferred moving company Washington to relocate your home you have to do some cleaning up. If you feel overwhelmed with things, it's time to consider applying some junk removal techniques. Stop moving things from one place to another and have fun clearing up. Here are some helpful tips on how to get rid of accumulated junk to simplify your relocation.
An important step before removing things is to declutter your home
To save money and time when moving, you need to get rid of the extra stuff that just takes up space. Why would you pay extra for moving things you won't use? Or wasting time packing them? So at the very beginning of the preparations for moving, clean your house. For starters, divide things into three piles, to keep, to give away, and to throw away. Things that are on the keeping pile, you can pack for moving or put in Newcastle storage. While you will apply new junk removal techniques for the other two piles. Don't worry, you will easily get rid of the excess accumulated things and make it easier for yourself to move to a new home.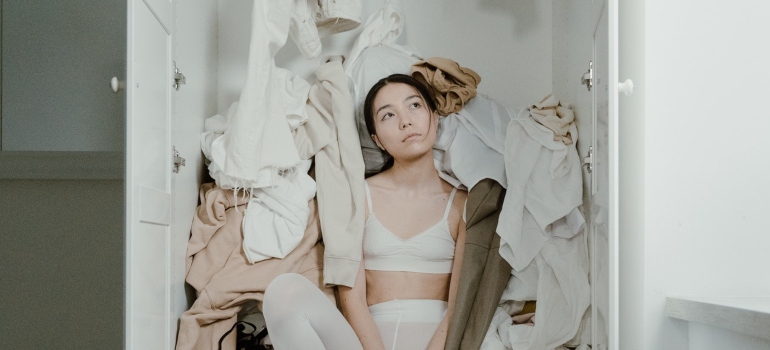 Don't think twice, just throw them away
All people tend to keep many unnecessary and damaged things for sentimental reasons. It's clear to us that it's hard to part with things that are custodians of fond memories, but you don't need them if they're damaged. So set aside a bunch of things to throw away anything that is no longer in function or broken – an old aunt's lamp, a truncated mug you inherited from your grandmother, a Christmas tree decoration that the child made and broke and much more. There is no point in storing them anymore in self storage Seattle. As hard as it is for you to throw away things that have emotional value, you will end up feeling better. Excess items that you need to pack for moving would only create pressure and stress for you. That's why you will feel better when you apply some of the junk remover techniques.
Don't forget to clear the closet
Most women, as well as men, have closets full of things. And they usually wear a few pieces of clothing and never have anything to wear. Take the time to clean all the closets in the house. Discard all items that are not the right size for you, or are damaged. Like the ones from previous seasons, so don't wear them anymore because you don't like them. Don't be sorry, because they just take your place anyway. You will certainly not regret it because you will make space in the closet to buy new things after moving.
Here are some great techniques for removing junk you can actually use
We have already said the most important thing, throw some stuff away. But perfectly good items that you just don't use anymore will surely come up in that mess. So think slowly about how you can get rid of them and reduce the number of things to move. Here are some of Hansen Bros. Moving & Storage suggestions on how to best get rid of some unnecessary things.
Give some stuff your friends and family
After you divide all your stuff into three piles, it is time to get rid of them. Ask your friends and family to come and take whatever they want from your donation pile. You know how they say one man's garbage is another's treasure. Maybe what you don't need anymore will be something someone has been looking for for a long time. An armchair for which you no longer have a place in the home can be just what your friend needs for her library. So, give things away. In this way, you make it easier for yourself and give to others.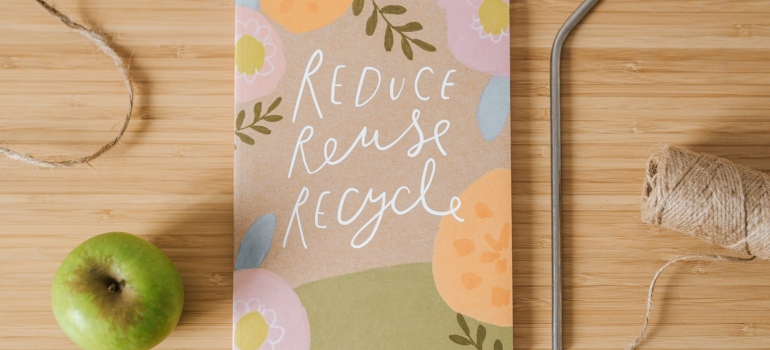 Organize a yard or online sale
Is there any better junk removal technique than the one in which you still make money? Probably not. So set aside the items you want to sell and organize a yard sale.  In addition to hanging out with people, you will probably sell some things you no longer need and make some money. However, if you do not have the time or do not feel comfortable doing so, you can sell things online. There are several sites for sale where you can set up your items for sale for free or for a small fee. That way you will get rid of the junk and earn extra money for moving.
Donate your things to someone in need – one of the greatest junk removal techniques
Another great way to get rid of preserved items such as clothes and shoes is to donate them. Even after giving gifts to the family and the schedule, you will probably have some items left. Ask around if there is anyone they need. You can donate to a church or shelter. In addition to getting rid of unnecessary things, you will help someone who needs it.
Invite the company to do it for you
One of the best techniques to remove junk and bulky garbage is to ask a moving company to remove it for you. Don't try to move or throw away bulky things yourself. In addition to the fact that it takes a lot of work, you risk getting injured. For instance, it's always better to hire piano movers Seattle than to try to move your grandmother's old piano by yourself. Well-coordinated and experienced workers will easily take away bulky things and get rid of them for you.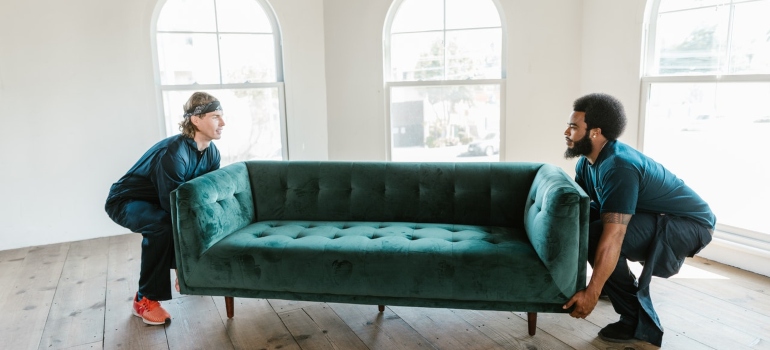 Recycling is one of the best junk removal techniques
We do not need to emphasize the importance of recycling for the environment. Use everything that can be used in another way. You will be happy when you realize that with a little effort from a small jar you got a wonderful bowl for candles or a dish for pencils. Separate other items and learn how to recycle them Recycle all the things you can. Nature will be grateful to you.
With a couple of good junk removal techniques, your house will become empty and your move easier. So don't think too much, but start the clearing action now!
Let our team put together a comprehensive moving plan for you. Complete our simple free quote form or contact us at 1-888-300-7222.