Moving history: the 2012 Museum of History and Industry relocation
The year 2012 was a big one for the Museum of History and Industry (MOHAI). You see, the nearby Governor Albert D. Rosellini Bridge (also known as the 520 Bridge) was due for reconstruction around that time. This, unfortunately, meant that the MOHAI would have to move its organization elsewhere. After some deliberation, the final location was decided on: the Naval Reserve Armory, which was situated some three miles away in South Lake Union. The Museum of History and Industry relocation was now underway.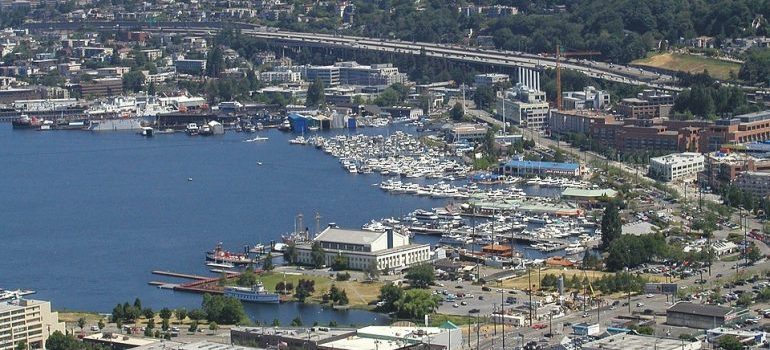 Though not too distant on its own, this move was a massive undertaking all the same. The MOHAI is home to millions of historical items, from invaluable paintings to photographs of monumental importance. And the museum's administrators saw it fit that we, Hansen Bros. Moving & Storage, handle the transportation of these precious artifacts – much to our honor.
Handling the Museum of History and Industry relocation
It's hard to even speculate about the value that MOHAI's exhibits hold. The museum stores a staggering 4 million exhibit both photographic and three-dimensional. It's nothing short of a time capsule for the last two centuries. That kind of history needs to be handled with the utmost care.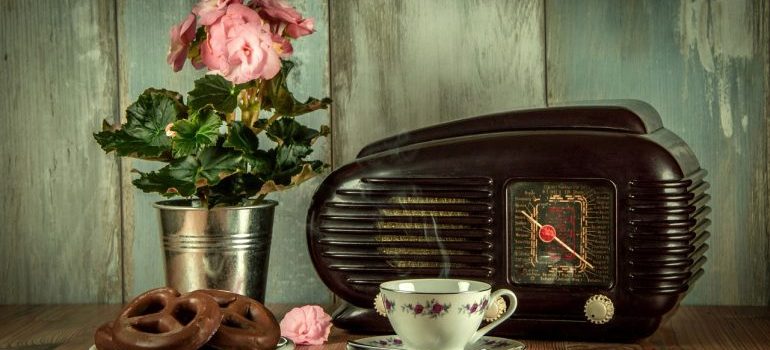 Some items were easier to deal with than others. Something like a '1950s-era TV is pretty straightforward to transport (if you ignore its mild heftiness). However, most of the artifacts weren't of a simple square-ish shape and a sturdy material. Paintings, a '30s hairdryer, a '20s gas pump, a '60s uniform, a hydroplane – moving these kinds of objects demand advanced tools, and a delicate approach.
Needless to say, we faced a move unlike any other in their career. Luckily, we were more than up to the challenge. We don't claim that we offer some of the best moving services Seattle can offer just because we like talking big. We had the tools and know-how needed to take on this task.
But if anything was clear about this move, it was that there was no room for error.  Every shipment needed to go by perfectly; the margin of error was no more forgiving than a tightrope act. Only impeccable organization, capable hands, and one of the finest shipping companies in Seattle would do the trick.
Slow and steady won the race
Our meticulous methodology worked in our favor when the MOHAI relocation started out. There was no need or room for hasty decision-making – the risk was just not worth it. That's partly the reason why the entire move took well over a year to complete: from July of 2011 to December of 2012.
The Museum of History and Industry relocation was a tremendous job, and very few moving businesses could have risen to the occasion. But Hansen Bros. Moving & Storage passed this test with flying colors. The museum opened its doors once more on December 29, 2012, now settled in its beautiful spot in South Lake Union. Its grand opening drew in as many as 20,000 visitors who were able to marvel at the slice of history in this marvelous facility.
Let our team put together a comprehensive moving plan for you. Complete our simple free quote form or contact us at 1-888-300-7222.