Storing musical instruments – tips and tricks
Everyone who owns an instrument is surely familiar with the fragility and delicacy that all of them posses. As such, they require the utmost attention and care when handling, and especially when moving and storing. And while you would be safe to entrust the movers Bellevue WA is proud to be a base of with the relocation of your precious goods, storing musical instruments might be the task you have to address on your own. However, with the simple guide and a few tips and tricks provided in the following few lines, you will find yourself to be up to the task.
A few important remarks to take into consideration when storing musical instruments
While your reasons behind placing the musical instrument in storage are a private matter and not our concern, it is crucial that you realize the care, safety measures, and proper storing techniques they require. That is, if you want to find them in an unblemished state when you pick them up.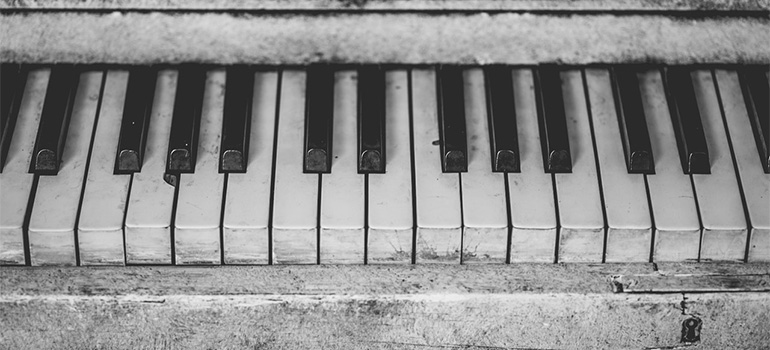 You need to choose the right Newcastle storage that will safeguard your belongings from harm. And that means choosing only well-secured storage options with protection from the elements. Namely, all musical instruments from slide trombones to snare drums are sensitive to environmental factors. Extreme hot or cold temperatures, sudden transitions between then, as well as humidity and dust can be detrimental to the well-being of your instrument.
Luckily, our warehouses never get too hot or too cold and will do a great job of protecting your belongings from harm. Choosing this option is the first and most important step in preserving your instruments while in storage.
Musical instruments differ, and so does their preparation
Every instrument that you plan on storing will need to go through a specific process of preparation prior to you dropping them off. The process itself will vary on the classification of the musical instrument, as well as the materials it is made from. Know that musical instruments that are made from a single material are the easiest to prepare for storage. However, instruments that contain more than one material, especially the ones that are not compatible, tend to give their owners quite a headache when it comes to storing preparations.
As an example, we will take an instrument that has both wood and metal in its construction. As these two have different expansion rates when in the presence of high levels of humidity, choosing your storage units correctly will be of the highest priority.
General care that is applicable to all instruments
Although instruments differ in materials, some tips still apply to all of them:
Make sure to store the instrument in its original case.
Ensure that the cases are clean and in good condition. They should be free of any fraying or powdering.
In a situation where there are fraying and powdering involved, line the case with a paper that is buffered and acid-free.
After taking the instrument out of long-term storage, make sure to tune it up before you start playing.
Consider insuring the contents of your storage unit, as it will compensate you should there be any fire, burglary, vandalism, or natural disasters.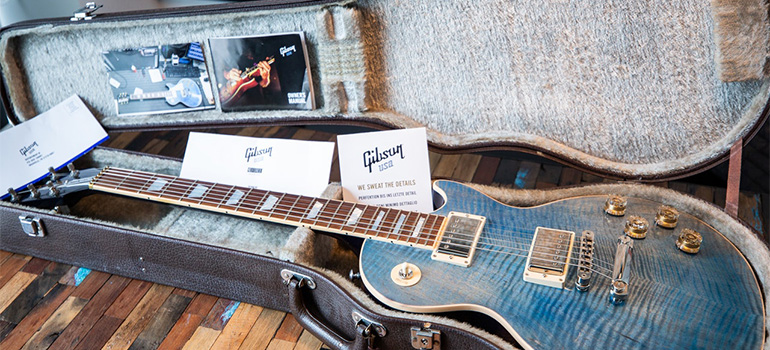 Properly preparing your musical instruments for storage
This is your first step in preparation for storing musical instruments. This stands, of course, if the instrument itself was designed to come apart. Take off mouthpieces, remove reeds, and detach straps. When it comes to the stringed instruments, make sure that you loosen the strings slightly. There is no need to remove them completely. However, the pressure of tight strings can warp your instrument, and we want to avoid that. You want to do the same with bowstrings. The only exception is pianos. You do not have to loosen their strings, as they are designed to withstand strong pressure. Still, do not forget about the drumheads, and loosen them as well.
Do not forget about this step, as it is of the highest importance. Use the appropriate cleaning solutions and cloths for your particular instrument or instruments. Tend to each separate part of the instrument and be thorough, yet gentle. This will help keep the moisture and dirt from building up and leading to damage you do not want to witness. If you plan on storing instruments that have padded keys (such as flutes) place tissue paper between the pads and the instrument body. It will help with preventing the keys from sticking and being damaged.
Packing the instrument carefully and attentively
When you are sure that your instrument is clean and dry, you can proceed with packing it in its case. Place all the parts securely in the sections of the case that are designated for them. If you notice some wiggle room, try adding some sort of soft material, such as cotton balls, in order to help keep the piece in place without any substantial pressure. You would then place a sheet of acid-free paper or clean cloth over the instrument in the case. Finally, close the case securely.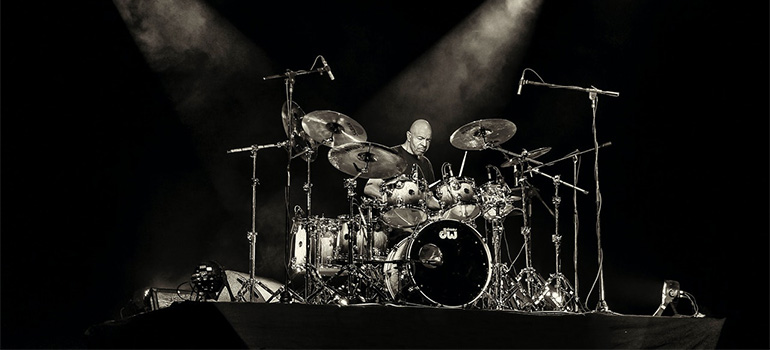 Wrapping and covering larger instruments
When storing musical instruments that are larger, such as a piano or drumset, it is highly unlikely that you will have a case. These instruments require special precautions when transported, so you may want to consider having the professionals take care of the job. You can wrap piano legs, pedals, and benches in heavy padding. Cover your large instruments with a tarp to protect them from mold, dust, mildew, and pests.
Let our team put together a comprehensive moving plan for you. Complete our simple free quote form or contact us at 1-888-300-7222.