Different types of shipping containers to explore
Different types of relocations require different solutions. If you're a student moving from your dorm room to your first shared apartment no more than a few streets away from campus, you can probably get a few friends to help you and handle the whole thing yourselves. But if you're moving to a different country or even continent, or if you own a business that requires you to move a large number of things somewhere far away, relying on professional movers like Hansen Bros. Moving & Storage is your best option. But that's just one of the decisions you'll need to make. Before you can ship everything overseas, you'll also need to decide which of the different types of shipping containers to use. Each of them is useful for something different and we are here to help you make an educated choice.
When should you use shipping containers?
Typically, moving involves a lot of cardboard boxes. But if you're moving across great distances, and especially if you're moving a business, that's not always enough. You'll need the help of international commercial shipping companies. They will use shipping containers to transport a variety of things across great distances by sea. So take advantage of this method when you or your business are moving internationally because it's the best and safest option.
The different types of shipping containers and what to use them for
When you hire office movers in Seattle, they will provide you with a wide variety of supplies. This includes many different options for containers to ship your items in. Here, we present some of the most common ones and explain what they're most suitable for.
Dry or general-purpose containers
Dry containers are what you probably think of when someone mentions containers in general. They're the typical rectangular metal boxes used for marine cargo shipping. They are also sometimes used as storage units in Lynnwood if you want your storage to be portable. You can use these containers for most things, especially when you're moving house. They come in a variety of sizes, are very sturdy, can be modified to contain liquids, and are generally a good option for most relocations.
Flat rack containers
Not so much containers as much as large dollies, flat rack containers have no roof and collapsible sides. The only things permanently protecting whatever you're moving are the front and back walls. What could anyone possibly use this type of container for? Well, their main use is for industrial machinery which cannot be moved otherwise because it is too heavy to move with other items. If you're going to use flat rack containers, however, make sure to properly pack and wrap whatever you're using them for. Remember – the container itself won't protect from the elements so you have to!
Open-top shipping containers
Typically used for tall machinery that doesn't fit into standard containers, open-top shipping containers are similar to flat rack containers. They're bigger but also have no roof. This means that whatever you're using them for, you need to pack it properly!
Double door or tube containers
Tube containers are a lot like general-purpose containers. They look pretty much the same – they're big metal rectangles that come in a variety of sizes. The big selling point, however, is that they open both at the front and at the back, making them look like a tube. This makes them especially useful when you're shipping long things like steel bars. But you can also use these for regular international shipping of just about anything. Being able to open the containers on both sides makes them easier to unload. So if you have a lot of people helping and you want to work more efficiently, then double door containers are the way to go!
Open side containers
Another type of container that's similar to general-purpose is the open side. These containers also look pretty much just like dry containers. The big difference is that they open on the side as well as the front and back. This allows you a whole lot more space to work with when loading and unloading the container. Not only will you be able to work faster, but you can also fit larger things into the container – things that you normally wouldn't be able to fit through the door of a regular container.
ISO reefer (refrigerated) containers
Sometimes when you're moving, you need to ship items that are a bit more sensitive. If you want to get something perishable across the ocean, ISO reefer containers are the way to go. You can ship produce and seafood or other perishables in them because they allow you to control the temperature inside. For this, they use an electric compressor, so you'll have to ensure that you have an energy source. Even though refrigerated containers are a good way to ship perishables, you should invest in the safety of your items. Otherwise, you will only be compensated in case the container fails for an extended period of time.
Insulated or thermal shipping containers
Another way to ship perishables is in an insulated container. These won't let you control the temperature as easily as ISO reefer containers, but they don't require a separate energy source. Instead, they can withstand higher temperatures while maintaining a relatively stable and low temperature inside.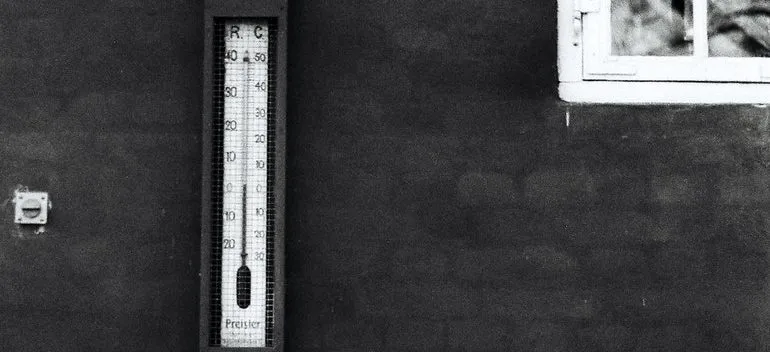 Half-height containers
As the name itself implies, half-height containers are just like general-purpose containers but at half the height. The rest of the dimensions vary the same way those dry containers do. Of course, this means you're getting less space with a half-height. So why would anyone want that? Well, the benefit of half-height containers is that they have a lower center of gravity. This makes them more suitable for carrying heavy, densely packed loads. For this reason, they are more useful in industrial shipping for stone and coal.
Tanks
A very specific type of shipping containers is tanks. Made of anti-corrosive materials, they are the perfect way to ship liquids. For this reason, they are very popular in a variety of industries. If you're shipping a liquid, then this is the perfect choice of container for you. But they're pretty specialized. So if you're shipping anything else, then it's time to go through this list and choose a different type!
Let our team put together a comprehensive moving plan for you. Complete our simple free quote form or contact us at 1-888-300-7222.