The night before the move – how to prepare?
Moving day is going to be difficult and very stressful. So it is very important to have a good night of rest before your moving crew comes to help you relocate. However, there will be a few more things to finish before you can go to bed, even if you've finished everything on time. Take a look at how to prepare the night before the move in this article.
Go through your moving checklist one more time
A checklist of things you have to do is one of the most important parts of a successful move. Hopefully, you had one while you were preparing. If that is correct, it is time to take a look at it again. Scan your checklist to make sure that everything that you planned is finished. Have you packed everything as you planned? Did you find the right international shipping companies Seattle? Have you cleaned the house? Is the food prepared? Have you packed your travel bag? If not, you still have time to finish everything.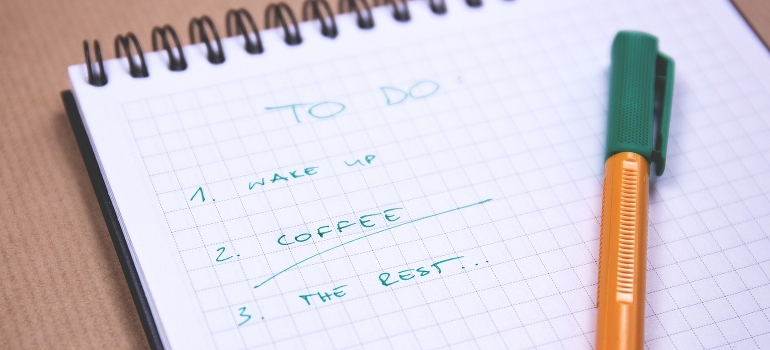 Check whether you packed everything
Even if you packed everything, some items like clothes, bathroom essentials, kitchenware, are necessary for the final night. Make sure that everything except pure essentials is packed. If you do not have a clear plan on what you are going to need, stop for a few minutes and think. Imagine how your moving day is going to look like and what items you are going to need. Everything else needs to be packed. Make a final stroll around the house to make sure that everything is ready. If, however, you hired moving companies Marysville WA to pack your belongings you do not have to worry about packing your items except packing the essential bag that you will carry with you when you go.
Confirm your moving agreement and go through the responsibilities of both parties
But before you start packing your essential bag, it would be better to call your movers Seattle to confirm your move. Reliable moving companies will always respect the agreement. Still, it cannot hurt if you confirmed everything.  For example, if they will be handling packing, check whether you have to disassemble your furniture or they will do it. Make sure that they will bring packing supplies. Check who is responsible for the parking spot for the moving truck. How big is the truck if you will be reserving a spot. Ask everything that you are not sure about. That is the only way to ensure a smooth and stress-free moving day.
Pack your bag with essentials the night before the move
If your movers confirmed everything, it is time to start packing your essentials bag. This is a bag that you will carry with you during your move so make sure that everything you might need is inside. Things like documents, valuables, toiletries, medications, spare clothes, phone chargers, earphones, keys, etc. Of course, the bag has to be big enough to take quite a few items. Also, make sure that you use a quality bag that won't let you down. If you are traveling by plane make sure that the name tag is filled out correctly. Hopefully, you won't be needing it. Still take a minute or two to write your name and address.
Prepare the food that you will consume during the moving day
If your essentials bag is ready, it is time to think about your stomach. As we all know, a moving day can be stressful and tiring experience when a lot of energy is burned. That is why it is very important to prepare food that you will consume while your movers pack your belongings or while you make a stop on the road. For this, it would be good if you had a hand cooler. This way you can keep your food fresh and drinks cool for a whole day.
Of course, the best thing to do is to prepare something from your freezer. Everything you do not use on your night before your relocation is going to waste.  Also, try to avoid fast food. Even though it is probably most convenient to have a cheeseburger, you won't have the required energy to last the entire day. Therefore, turn to some healthier options with less sugar. Moreover, avoid sugary drinks that only add calories to your account and make you even more thirsty. Instead, drink regular water.
Take the time to declutter then say your farewells
If your food is ready, take a stroll around the house and pick up the final garbage. Papers, bottles, cans, food, and everything you can find. You are going to take out the trash and make a final stroll around the neighborhood. You will enjoy an evening walk. It will help you fall asleep easier and you will make some final memories. Say goodbye to your neighbors and friends. Find someone who will continue to feed your squirrels. And make sure that you have enough cash to tip your movers. If not, take a stroll to your nearest ATM as well.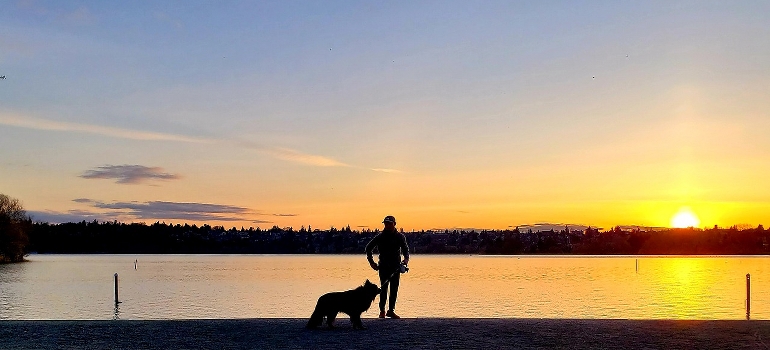 Finally – rest well the night before the move
As we already mentioned it is very important to rest well the day before the move. That is why you should try to go to bed early. Eat, take a warm shower, and go to bed. Before you close your eyelids, pick up the cable that is connected to your charger and stick it into your phone. It is good to have a full battery on your moving day.
Hopefully, you will spend the night before the move sleeping peacefully in your bed knowing that everything is ready. Sleep. The next thing you hear is your alarm clock waking you up on your moving day. And that is when the real fun begins.
Let our team put together a comprehensive moving plan for you. Complete our simple free quote form or contact us at 1-888-300-7222.