How to reduce storage rental expenses in Lynnwood, WA
Everyone tries to save as much money is possible whenever the opportunity arises, we can all agree on that. And this applies to all aspects of life, even moving and storage renting. So, it's no surprise that you're looking for ways to reduce storage rental expenses in Lynnwood WA. And that's why we're here today. For your next move to Lynnwood, you can consider hiring one of the best moving companies Seattle has to offer. You will probably have to use their storage service temporarily, to store your items mid-move, and that is perfectly fine. However, you don't want to overpay for these services, and you want to save as much money as possible. Any additional expense is a blow to the moving budget so you need to plan everything out carefully. The journey to saving money starts with learning what exactly you're working with. So, let's begin with the basic elements.
Knowing the key elements of storage rental helps reduce expenses
There are quite a few factors that determine how much your storage unit will set you back. Which really isn't all that bad, since you will have plenty of options to work with. You will have a wide variety of options to go through and see where you can save a few dollars. A good start is knowing the prices of various storage renting options. Even though Lynnwood is a nice area with affordable housing, both in terms of renting and buying, it's still good to keep your budget in check. So, to start off here is a breakdown of the factors that make up the final price of a storage unit:
Unit size. This is easily the biggest factor in determining the price. Keep this in mind.
The location of your chosen storage unit.
Special types of units, such as climate control storage.
Choosing the self-storage or full-service storage solution.
How long you will be renting.
Added security and valuation fees
Now, we will take a closer look at each of these factors, and how exactly they affect the price.
The size and location of the unit play a big part in the overall cost
When it comes to figuring out the overall storage rental expenses and finding ways to reduce them, it is no surprise that the size plays the biggest part in all of it. There are many various choices of storage unit size to pick from. From the smallest 5×5 all the way up to 10×30. As a point of reference, one of the most popular unit sizes, 10×20, will set you back roughly $100 a month. For the smallest unit, you will pay around $40. This, of course, doesn't mean that you should rent the smallest unit in order to save money. On the contrary, the usual rule of thumb when renting storage units Lynnwood is to rent a unit one size larger than you need. If you run out of space, you will have to rent an extra unit, which will only cost you more.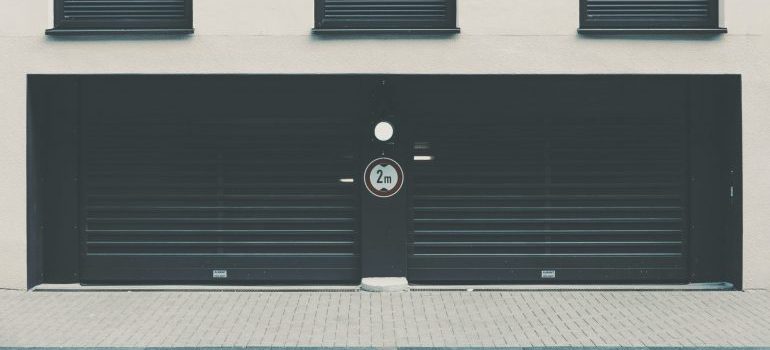 As far as the location goes, the biggest factor here is the distance from populated areas. Storage units located in big, populated areas will cost more than the ones in the suburbs, or in a less attractive, out of town location. This makes sense, seeing as the units closer to the people are more convenient, and as such, more favorable. This, in turn, increases their price. So, if you're looking to reduce your expenses, it would be smart to go for a unit a bit further away from the town, if possible.
Think about the type of the unit you need, as well as how long you plan to use it
There are two main types of storage solutions you can opt for, which would be a full-service and a self-storage solution. The later one is certainly more sought after, and affordable. However, if you want to reduce stress on yourself, you can go for the full-service option. The moving company of your choice will pack everything in your household, and deliver it safely to the storage unit. Additionally, they will deliver everything to your home as well, should you choose it. This option, however, is pretty costly, so choosing to handle the packing and transport might be a better option if you are on a budget.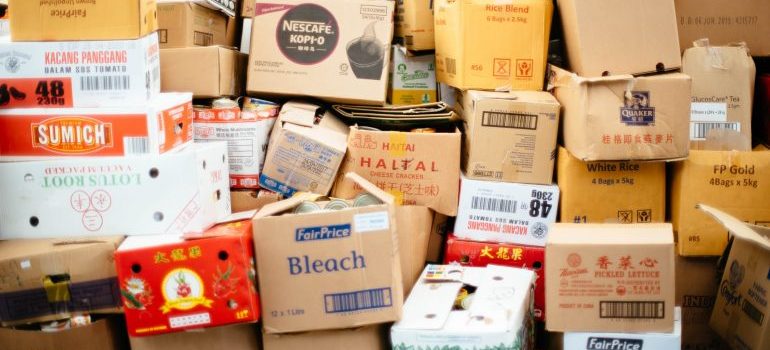 In most cases, storage units are rented on a monthly basis, which is fairly common and convenient. You never know how your situation will develop in the upcoming months, so it's good to rent for short periods of time. Now, even though it may be the most common method, it certainly isn't the cheapest. Every storage rental company has its own renting periods, rates, and special offers. So, when the time comes to rent a storage unit in the beautiful city of Lynnwood speak to the company representative and see what they have to offer.
In conclusion, to reduce storage rental expenses in Lynnwood WA, consider the following
In your quest to save money, there are some factors you can change, and some you can't. Everything in between is a balance between saving money and investing it in safety. As we said before, the two biggest factors when trying to reduce storage rental expenses in Lynnwood WA are the size and the location of the unit. Depending on the situation, you may not be able to avoid renting a temperature-controlled unit or storing valuables. However, what you can do, is reduce the number of stored items. It is always good to declutter your warehouse. You will save money along the way, or maybe even earn some, if you organize a yard sale. Don't go for a full-service storage option if you can avoid it, and try to do your packing and transporting yourself. With this knowledge, reducing expenses and saving money will be a breeze.
Let our team put together a comprehensive moving plan for you. Complete our simple free quote form or contact us at 1-888-300-7222.