Overseas moving checklist for Seattle residents
If you look at your overseas relocation with a positive attitude, you're already halfway to success. Being positive is crucial, no matter what you're doing. Therefore, observe this relocation as a kind of adventure – one that has a variety of tasks. If you want to perform these tasks successfully, prepare well in advance. Hence, the overseas moving checklist is absolutely irreplaceable ally during the move. At the same time, a professional moving company Washington has an important role too. In other words, plan and organize your relocation you'll be able to handle everything with a little assistance from our company.
What should an overseas moving checklist consist of?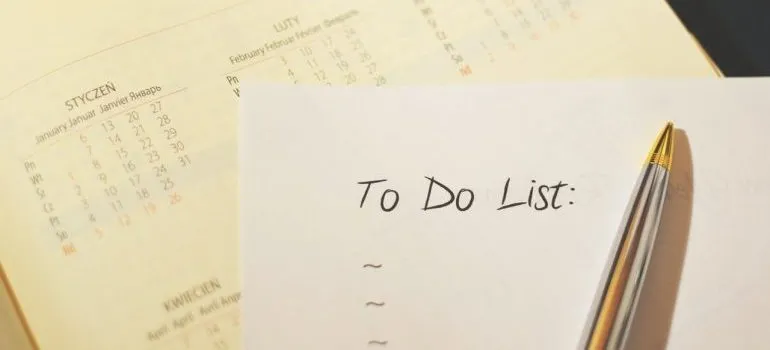 As already mentioned, each relocation should start from an overseas relocation checklist. A good plan will guarantee success but you must think of everything. Make predictions, plan your budget, make contingencies, find the best freight companies Seattle, etc. These are all important steps in preparing for an international relocation. Another thing you need to do is research the country you're moving to. Its rules and regulations will serve as a starting point for making a checklist. Let's see the main points of the checklist.
documentation
finding a home
school research
moving with pets
storage
insurance and healthcare
hiring movers
setting up final tasks
costs of living
Prepare all the documents
Researching the new country's rules will make you aware of the documents you need. Thus, start collecting all the necessary documentation.
birth certificate
marriage certificate
driving license
passport
social security cards
NCB record
medical and dental records
school and university papers
financial records
other travel documents
your pet's documentation
Search for the new house or apartment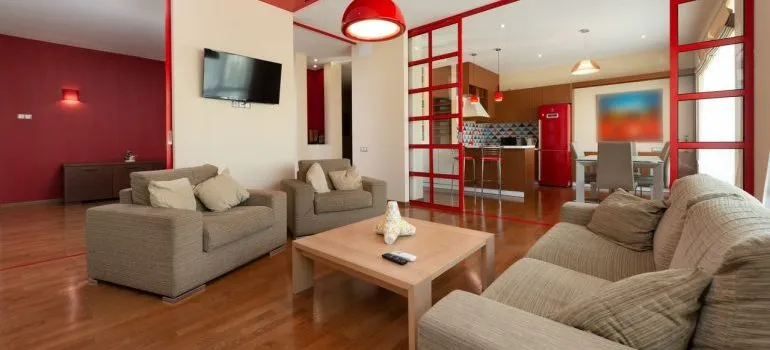 Firstly, decide which specific city interests you. Then, decide whether you'll buy or rent your home. You must consider your budget and in case you're not sure what to do and the time is running out, opt for temporary housing. That way, you can choose a place to settle for a few weeks or months and continue with your search meanwhile. Not to mention, it'll be much easier when you're already there. As a result, you'll find something that will surely satisfy your needs.
Moving with children is even more demanding
In case you have children that will continue with their education, devote yourself to finding the best schools or universities. Also, don't forget to take school documents, grade reports, and homeschool portfolios. Moreover, make sure to prepare your kids for such a huge step. Leaving their old friends and familiar surroundings can be quite stressful.
Pet owners must be patient
Pets have feelings. Don't neglect their needs. Pay attention to them. Routine is really important. No matter how busy you are. Furthermore, visit a vet. Take any advice you need. Also, get all the medical records or prescriptions. Still, this isn't the end. Make sure to verify all the requirements of the country you're moving into concerning pet moving. For instance, some countries require immunization and clearance within a certain time frame. Get health certificates. Also, get your pet used to a pet carrier. After all, your pet will spend some time in it. Make it as comfortable as possible.
Consider using storage
It is a known fact, people transport a significant amount of things. Therefore, this results in the need of having a storage unit. With this in mind, you can leave your things in a storage unit before the move. This way you'll save money on transport. On the other hand, you can transport your stuff. Then, you can rely on Seattle storage solutions. Some things can be safe there while you settle in slowly.
Consider valuation coverage
You and your family should be financially covered. Thus, research about the valuation companies. You can get regular travel and life valuation coverage, in addition to property coverage. Therefore, it's absolutely crucial to buy valuation coverage when buying a house. On the contrary, getting rental coverage is crucial when renting a house.
Bear in mind, you are to buy international private health care coverage for yourself and the whole family. Of course, this only matters if you're not receiving health care benefits from employers.
Hire reliable movers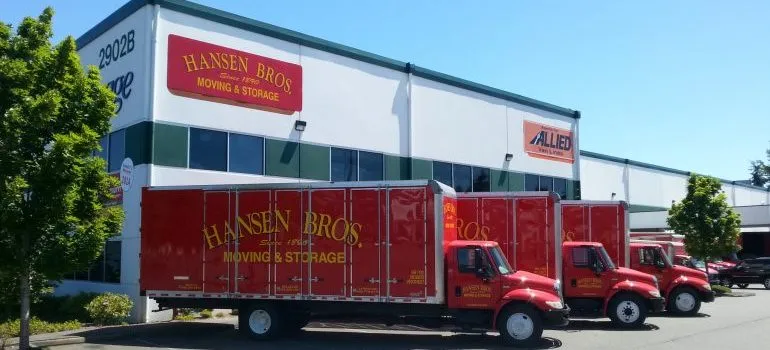 One of the most important points of the international moving checklist is hiring professional movers. You need someone reliable by your side. Research the best international companies. Choose at least two or three companies. Check their licenses, reviews, and recommendations. Feel free to call them. Ask whatever interests you. As a result, you'll find what suits you. International movers Seattle will take good care of your possessions.
Make necessary preparation before the move
By all means, don't overlook some tasks before the relocation. Therefore, cancel your subscriptions in case you no longer need them. After all, you may not be able to use many services after relocation. Cancel all memberships. Moreover, set up mail forwarding. Also, take care of financial tasks. Make copies of important documents.
Research the costs of living
Saving money would be a good decision when moving abroad. As a matter of fact, research the net. Find out about the living costs. Compare the job market. In other words, it's good to travel knowing what to expect.
Seattle residents can finally relax
Overall, the overseas moving checklist will be of enormous help during your relocation. Make sure to prepare all the documents. Research the new country's rules and regulations. Also, consider your budget. Thus, find a home that suits you. Hire reliable movers. Let them take care of your possessions. Be ready for the moving day. A new beginning is close.  Have faith. Everything is going to be just fine. Enjoy the new place with the whole family.
Let our team put together a comprehensive moving plan for you. Complete our simple free quote form or contact us at 1-888-300-7222.