Packing the living room – tips and tricks
People often say that they are unaware of how many items they truly own until they start decluttering their home or packing it for relocation. That is when you come to the realization that every item you own needs to be properly handled during the upcoming days. While every room will give you its fair share of troubles, the living room can be a particularly challenging room to wrap up. Packing the living room for relocation is something that could give you a lot of headaches – but that doesn't have to be the case. Whether you choose to turn to the best moving companies in Seattle or decide to handle the process personally is completely up to you. Today, we will give you some useful tips to have in mind the next time you have to pack a family room for an upcoming move.
Intro advice – know when to ask for help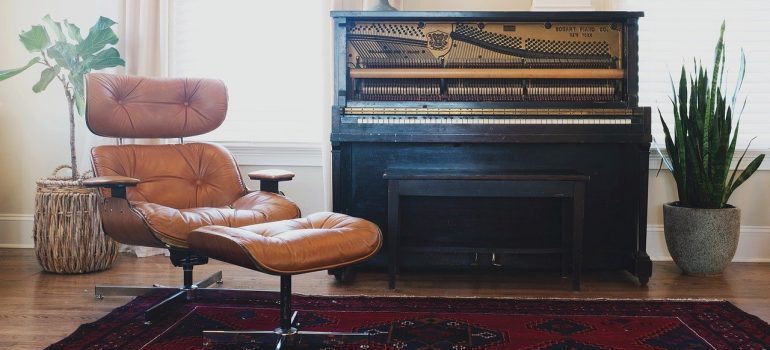 The key to success during relocation is knowing when to reach out and ask for help. Whether that help will come from friends or a reliable moving company depends on several variables. Perhaps you might need help with lifting a heavy couch, in which case the help of a couple of friends could do the trick. Relocating a piano, on the other hand, is something much more challenging and risky. That is a scenario where you would benefit most from finding reliable piano movers Seattle to handle the job.
The one thing you definitely don't want is to start packing your living room only to realize you are stretched too thin. This can only result in losing far more time and energy than you originally planned. That is why we suggest you assess your needs and capabilities before starting with the actual packing spree. Otherwise, you'll have to pray to find suitable assistance in time.
Acquire all the necessary moving and packing supplies before packing the living room
You can't ensure a proper packing process without the use of versatile packing supplies. You will need to acquire plenty of different supplies if you want to pack your items the right way. Also, note that it doesn't matter whether you are packing them for relocation or for safekeeping your belongings in self storage Seattle units – all of your items need to be properly protected. So, make a list of supplies and order them online or visit your local store. The supplies that should be an obligatory part of your list include:
Cardboard boxes
Specialized moving boxes
Moving blankets
Protective materials
Packing peanuts
Packing tape
What is also very important is assessing how many supplies you actually need. It is always a better idea to go overboard than to not have enough boxes/blankets/tape. You can easily repurpose your cardboard boxes but having to find more on the day before your move might prove daunting.
Be careful when packing electronics for the move
From plasma TVs to gaming consoles, your family room is the place where you keep most of your electronic devices. The truth is that it doesn't matter which devices you own – they will need to be given special importance when packing. After all, they are usually quite pricey which is why they will be worthy of your time. And since they do cost a lot of money, their relocation also might entail a bit of an investment on your part. Because when it comes to electronics such as plasma television sets, custom packing and wrapping materials are the way to go.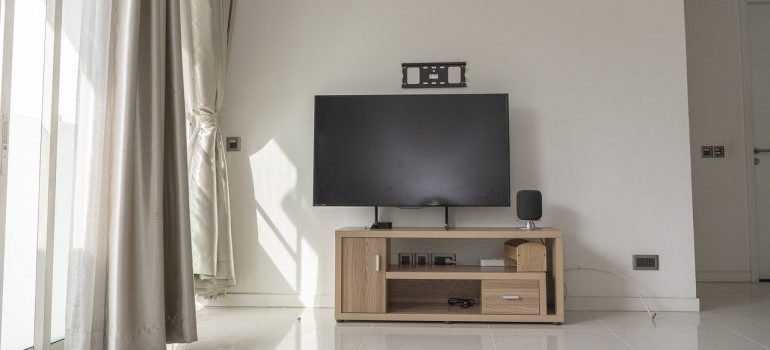 Another important thing to remember when packing electronics for the move is keeping tabs on all the cords. Remembering which cord goes where could prove to be an impossible mission. That is why we suggest you either take pictures of the process or color-code the cords. Of course, it goes without saying that every electronic device you own needs to be wrapped in lots of protective materials and placed in its original box. In case you threw out the original package, do your best to secure a moving box or crate of the closest suitable size.
Disassemble your furniture when packing the living room
Your living room is a place that has both big and small furniture pieces. While common household furniture could be handled with a certain ease, big and bulky pieces will require special treatment. If you haven't paid for any special services in Seattle and are left to fend for yourself, then you need to learn how to safely disassemble your furniture. It's always best to follow the instruction manual if you have any. If you don't have one, then make sure to carefully inspect the piece you are thinking about disassembling. Proceed only if you assess that it's completely safe for you to detach a piece without damaging the item.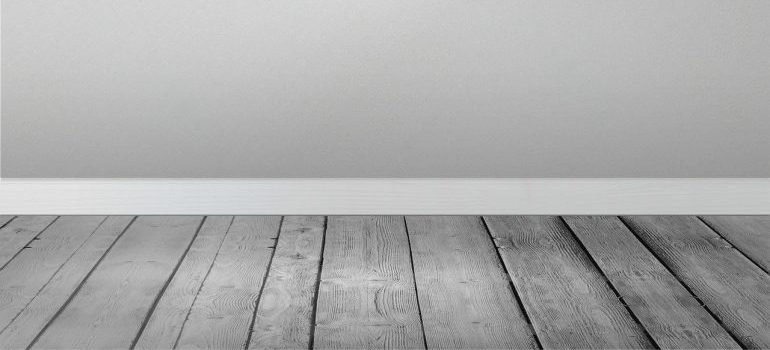 So how can you know whether you need to disassemble an item while packing the family room? Is the item in question too heavy to carry?
Is it composed of parts? If so, then you are in luck – most of them can be safely detached. Although, you will want to remember to place all of the small screws and bolts inside a special bag. These little pieces get lost easily yet they will be of crucial importance when you are at the new location, ready to reassemble the piece.
Packing your living room for relocation doesn't have to be hard
As long as you begin the packing process in due time and follow all the instructions, you shouldn't have too many problems when packing the living room. Pay attention, as the focus is on timely preparation. The lack of time is one of the reasons why your entire local relocation in Seattle could take a turn for the worse. After all, the last thing you need is to find yourself packing your items day and night only to make up for the hours you didn't put in when the time was right.
Let our team put together a comprehensive moving plan for you. Complete our simple free quote form or contact us at 1-888-300-7222.