How to store holiday decorations
With that time of the year just around the corner, another thing that comes right after it is cleaning up. It is rather odd when you come to think of it. All that euphoria and preparations only for one special day of the year, and it's all over the following morning. What is left, however, is packing up and storing away all those decorations. Hansen Bros. Moving & Storage Seattle is always glad to help with some useful advice, ensuring that you store holiday decorations properly for next year's celebrations.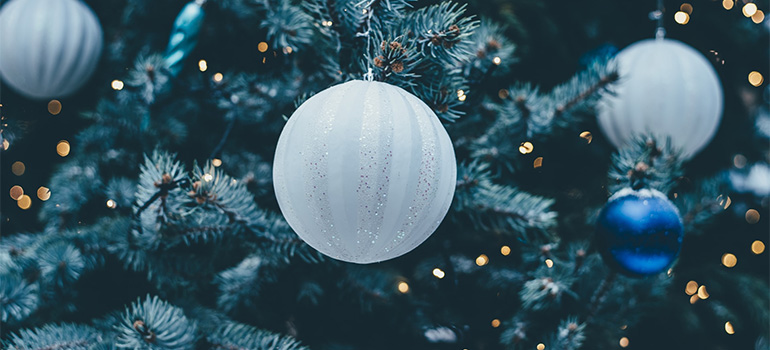 To assist you with preparing your holiday decorations for self storage Seattle, we have collected these few tips you are certain to find useful. Feel free to take your time, as there is no need to hurry with disassembling your whole holiday décor in just one day. On the contrary, we urge you to take as much time as you need and enjoy your creations for as long as you deem fit.
Plastic boxes are your best option whenever storing is involved
Storage units are a great way to keep the goods you seldom use safe, yet away. After all, nobody likes living in a cluttered home. Now, while your goods are stored, that does not mean you won't ever use them again, which is the case with your holiday decorations. And, you will probably want to be able to reach them easily and without much time spent in searching. That is why going for see-through containers are your best option.
We suggest that you sort your ornaments based on their color. Then, place them accordingly in clear gallon bags from your kitchen. You can then place those bags in one large box, making sure to label the package.
Avoid getting long strings of garland getting twisted around your holiday decorations by storing these beads in a plastic water bottle. Plan to store two strings of beads per container.
One more see-through material you will have great use of is stretch wrap. Truth be told, in this case, its greatest value does not lie in the fact that you can see through it. Namely, you will use it to keep your artificial tree clean and protected for as long as necessary. When you disassemble your tree, see that you generously wrap it with stretch wrap. And, when the time comes to decorate it next year, simply slice up the side of the wrap, and fluff the branches into shape.
Creative tips and useful tricks you can use to store your holiday decorations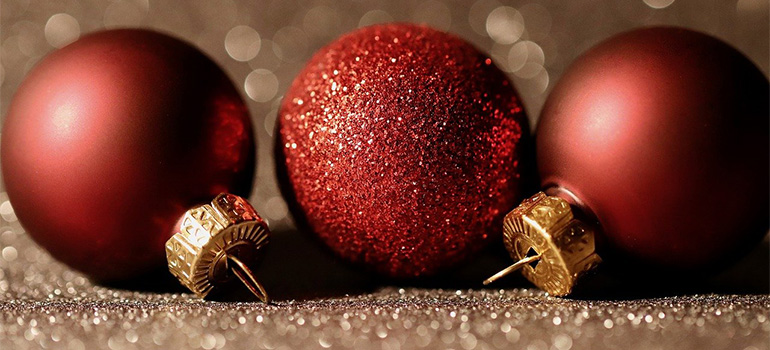 You really cannot get around acquiring quality packing materials when storing your holiday decorations. While you won't be needing as much of them as you would in the case of moving, what you don't want to save up on is their quality. Namely, your belongings will remain there for a whole year. With this in mind, it would be smart and responsible to provide the proper protection with quality materials. Luckily, the vast majority of storing companies have these at very affordable prices.
However, what you will be glad to know is that you already have some things at your home you can also use for storing your holiday items:
Use disposable cardboard to wrap your lights around it. It will keep them neatly sorted, and tangling-free.
Egg cartons are great for tiny trinkets, so consider wrapping the most fragile ones in tissue paper before placing each into a slot.
Pop by your local liquor store and see whether they have box separators. These will do great for your larger yet more delicate ornaments. Wrap each with tissue paper as well before placing it in its slot in the box.
Plastic produce containers or shoeboxes can be a great option for bigger baubles, while paper-towel tubes are superb for garlands.
Plastic cups are also a clever option for keeping your ornaments safe while they are in storage. You can even go so far as to glue each cup into a cardboard box, preventing any shifting from occurring.
Don't forget these tips should you decide to move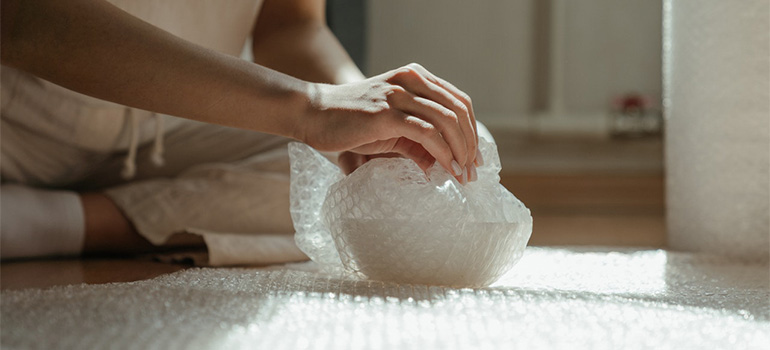 As you have certainly noticed, all of these tips that will help you store holiday decorations can also serve a great purpose in the time of relocation. Just as you would want to ensure your belongings are safe in storage, you would want the same for the transportation process. Luckily, in the latter case, you can lean on moving services Seattle. With professional movers and packers taking care of this important task, you will have nothing to worry about.
Still, should you decide to take care of the packing on your own, you have these tips to fall back on. All that will be left for your movers is to transport the goods, and the most reliable and efficient ones will find that to be a simple job.
Take your time and enjoy your holidays
Now that you have this knowledge under your belt, you will find that you won't need much effort to store holiday decorations. That being said, feel free to postpone it for as long as you like. Our tips allow you not only to ensure safe storage but also to allocate minimal time to do it right. All you will have to find is quality storing and packing material. Still, with professional moving companies close by, that too won't be an issue.
Let our team put together a comprehensive moving plan for you. Complete our simple free quote form or contact us at 1-888-300-7222.