Post-move paperwork you need to handle
The moving process is a lot more complicated than it might seem at first. There is a reason why there are moving companies across the land that have been doing their business for a century while there are much more springing up each year. It is an industry built to help millions of Americans that move each year relocate their lives as simply as possible… However, even with all of that help, it is not an easy job. Even if you have movers do all the bits possible (packing, moving, car transport, etc.) you still need to do one bit after all of the moves are seeming done. After the moving day occurred, your things are unpacked and you know to live in your new home… You need to deal with your post-move paperwork.
Luckily, we are here to help you sort all of this out. So, don't worry, let's go step by step!
New address – new mail
Many sitcoms used this premise. Our main characters get mail in their mailbox, but it is not theirs! Rather, it is the mail of their current apartment's previous occupant! Yup, it actually happens quite a lot, and it is a shame since it is not that much hassle to change your mailing address.
We didn't want to start with anything too difficult, therefore, this is the best example of how to save yourself a lot of trouble with a solution that will only take you a nice walk and a couple of minutes. So, what to do after your Everett movers move you to your new home?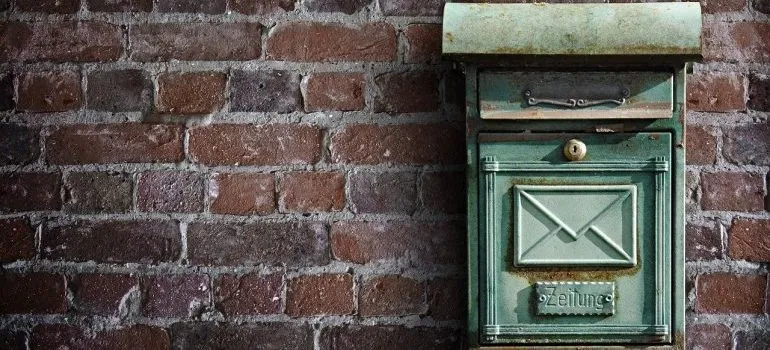 Prior to being all settled in with everything unpacked, when you go out for a bite to eat or visit to the park with  family or friends, drop into your local postal office, go in and ask for the change of address request form. It will only take you two to three minutes to fill and file it. After that, voila, all your future mail will be mailed to your new place.
This particular piece of post-move paperwork can save you trouble and sometimes embarrassment that can occur when your mail starts arriving at your previous house/apartment, to strangers.
More post-move paperwork? Bills and utilities…
The general rule of thumb – you don't want to be paying for utilities in a place you do not live in or own. Therefore, post-move paperwork must include informing utility providers that your local movers have relocated you to your new address.
In order to avoid paying for electricity for a place you no longer live in, be sure to disconnect utilities on the day you are moving. When you move to your new home, make arrangements to take over cable, electricity and other utilities to your new address.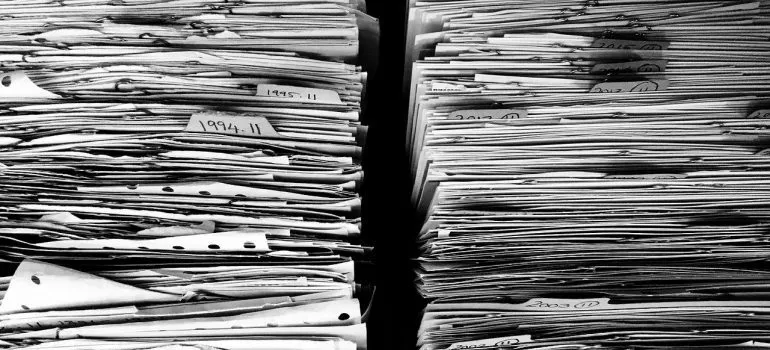 Drivers license and voting registration
It does not matter if you used automobile shipping or driven there yourself – if you moved to another state, you need to take three steps:
Registration. As part of your post-move paperwork in your new state of living, you need to make sure that you update your driver's license registration.
Valuation. Furthermore, the valuation protection policy can change state-to-state. You should check out exactly what changed.
Drivers license. Finally, be sure that you actually transfer the driver's license itself. They are not actually universal.
Protecting your belongings against loss or damage
The process of moving belongings, regardless of the skill of the movers, can sometimes cause damage. So, it's best to protect your investments and free yourself from concerns. The best first step is to speak with your homeowner's valuation company about their coverage of your belongings and then speak with your moving provider about valuation coverage for your local or interstate moving.
As a category of post-move paperwork, be sure to review all of your items upon their delivery. Ideally, prior to the move you took the time to document the general condition of your possessions with a photograph, or at least a written description and checklist. Review your bill of lading. Is there anything missing or has anything been damaged? Contact your moving company immediately should this be the case. Speed is of the essence. Do this even if you only have basic valuation coverage provided by the licensed moving company.
If that is done, let's talk about life and other valuation coverage. All of those have to have your right address, and you might even get in trouble if you do not report your move. While sometimes a call is enough, in most cases you will have to have a face-to-face meeting. Things like your current address and personal documentation will be required.
College, school, etc.
This one is, unfortunately, not as simple as some of our previous examples. Colleges you may be attending or schools your kids attend typically require a lot of documentation and post-move paperwork to be updated and delivered. It might even be somewhat expensive to get all of the documentation you require. Therefore, be sure to deal with this as soon as possible.
With this particular case of post-move paperwork, we suggest starting early. As in before you actually move. Schools should answer any questions posed over their contact phone. Be sure that they list all the documentation you need for yourself or your children and that you hoard it before the move itself.
Medical files
In every document, it is important to read the fine print and understand exactly what is being said. Maybe this is true most of all in the prescription of medication. However, what we are asking in this part of post-move paperwork is for you to collect documents that experts need – medical records.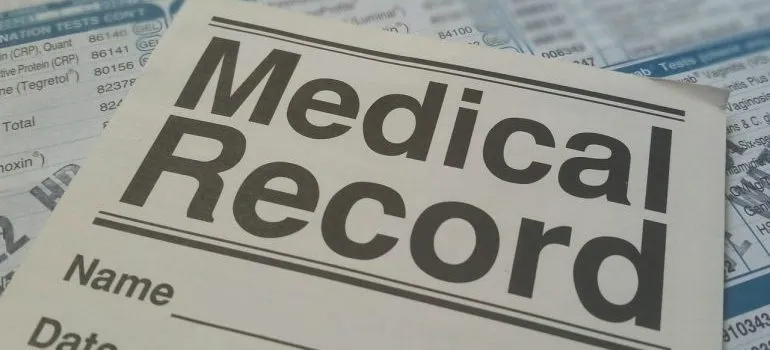 Go to your doctor and dentist and pick up the copies of your records. Especially the prescriptions. After that, present them to your new doctor.
Write a review for your movers
You should, finally, be able to say that you completed all of your post-move paperwork. However, there is one more thing that you could, but don't have to, do. Why not leave a review for your movers? If they worked hard to make your move a success, consider rewarding them for their efforts by posting a positive online review for other possible customers to see..
Let our team put together a comprehensive moving plan for you. Complete our simple free quote form or contact us at 1-888-300-7222.