Pros and cons of LTL shipping
LTL (Less Than Load) is a shipping method in which one truck carries multiple shipments from multiple customers. It is a method of choice for those individuals and businesses who are transporting a smaller parcel. If this sounds like your situation, you might want to consider looking into those international commercial shipping companies that offer LTL shipping. However, that is not to say that this shipping method does not come with certain disadvantages. With that in mind, it would be best that you get familiar with the pros and cons of this method, as it will help with your final decision.
The benefits of LTL shipping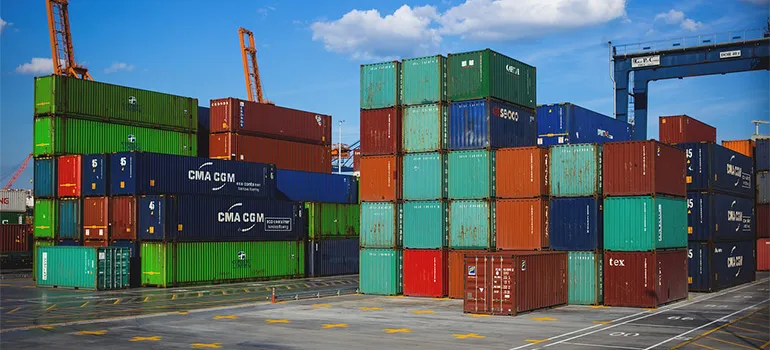 As there are multiple methods of shipping, it is only logical to assume all of them have their advantages and disadvantages, depending on the needs of the customers. So, with no particular point, we decided to start by listing the pros.
LTL offers more options than FTL
While there are many different LTL shippers, all of them still offer many different options for their customers. Just as with best movers Seattle, apart from pickup and delivery, one can also choose from commercial and non-commercial delivery to different neighborhoods. As you now know, LTL shipping allows for door-to-door international shipping services. This method offers a plethora of different options, of which we are sure you are going to find favorites. Just make sure to be careful when looking for your shipper of choice.
It is more cost-effective
At this point, we will be straightforward, and say that we are well aware of how shipping your items can be an expensive choice. Not only over long distances but locally as well. With this in mind, we are confident when saying that LTL shipping is more affordable than FTL shipping, making this fact one of its biggest advantages. It really is simple math. Since you are taking up only a part of a truck with your freight as a shipper, you will also be paying for only a portion of the shipping costs. What you can deduce from this is that everyone sharing the truck will also be sharing the costs, and that works in everyone's favor.
LTL shipping more sustainable
We are now more than ever living in a time where the preservation of the environment is climbing the priority ladder. And, if you are the one playing for the green team, you will be glad to know that the Less Than Load shipping method goes along with your ideals. It is by sharing the space in the truck with other shippers that you will be participating in the reduction of harmful emissions. By taking up one truck on your own that you cannot fill up, you are doing our environment a disservice.
The downsides of LTL shipping
While for the vast majority of people the pros of LTL method win over the cons, we will still mention the latter. After all, it is always good to be informed of all the sides of the service you are an option for. Even if these are not so common to occur, you should be in the know. In the end, it is the only way to make a sound and informed decision.
Your items might take a longer time to arrive
Since you will be sharing the truck with a number of people, you cannot really expect that they will arrive as quickly as if you were shipping on your own. This downside is most commonly experienced when you are moving to a different state and have sent your goods through a cross-country shipment. In LTL shipping, the shipper will have to take a number of stops for pickup and delivery. As you can imagine, this can result in your shipment getting delayed. Still, if you don't mind waiting for your cargo a bit longer, LTL might be for you. Especially if you would appreciate saving some money along the way.
LTL is not the safest shipping method
When it comes to LTL shipping, you are sharing space with others who have opted for the same method. This means that the truck will make plenty of stops, opening its doors just as often. As you can imagine, this can expose you to the risk of losing the entire shipment. On the other hand, with FTL shipment, you put your freight on the trailer, secure it, and then send it off towards its destination. While it is not ideal to let others have access to your cargo, it is what happens with LTL shipping method, and there is no way around it.
The risk of damaged goods
As if the missing cargo was not bad enough, with LTL you are also risking getting your goods damaged along the way. In order to load someone else's freight out of the truck, the shippers might have to take your freight out of the truck. This may need to happen up to a couple of times. Unlike leaving your goods in Newcastle storage where they wait for you untouched, LTL means constant movement. Still, keep in mind that your freight could suffer damage even with FTL shipping. Simply put, there is no such thing as being completely safe.
Is LTL shipping the right option for you?
The answer to this question is really up to you. If you are looking for a budget-friendly solution and are not opposed to waiting a bit for your goods to arrive, LTL might be your best bet. On the other hand, if you would rather avoid risking the safety of your goods even the slightest, you might want to consider alternative shipping methods. Whatever you decide, make sure to do ample research on the shippers in your area, and find out how reliable they are. After all, the bulk of it will boil down to who you are working with.
Let our team put together a comprehensive moving plan for you. Complete our simple free quote form or contact us at 1-888-300-7222.