Pros and cons of living on Bainbridge Island WA
Choosing a new location to move to can be a difficult decision to make. It requires a lot of research and careful preparation. And when there are so many options to choose from, being informed becomes that more important. If living on Bainbridge Island WA sparks your curiosity, we can safely say you're on the right track. This unique location is excellent for families, and offers all the benefits of small-town, with easy access to the big city. However, there are some things to consider before you hire Washington movers to help you relocate.
PROS of living on Bainbridge Island WA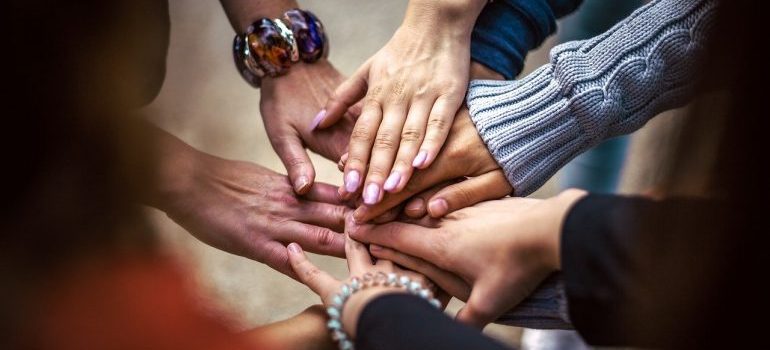 Detached community
Don't get us wrong. Bainbridge Island is detached only geographically. In every other sense, it is closely connected. You won't have any trouble relocating here, especially with the help of movers Bainbridge Island offers.
Immediately upon your arrival, you will get that "small-town feel". People here are welcoming and accepting, although it might not seem so at a glance. Bainbridge Island is a small, tight-knit community. At first, it might seem enclosed, but that cannot be further from the truth. So don't worry about immersion. It won't be long before you start making friends left and right.
Proximity to Seattle
Bainbridge might be an ideal place if you love Seattle, but don't like the idea of living in it. They are only 9.5 miles apart, and ferry services are excellent. Therefore, commuting won't be an issue. In fact, many residents of Bainbridge live on the island and work in Seattle. It's just a part of the lifestyle here.
Perfect for families
If you're looking for a place to raise children, you should look no further. Bainbridge Island is an ideal town for a thriving family. It is peaceful, quiet, and extremely safe. But what really tips the scales is the education system. Schools will surpass your wildest expectations. Especially public ones. They offer excellent and inclusive educational programs and a wide variety of extracurricular activities. And seeing how residents are accepting of newcomers, your kid won't have problems fitting in and finding a bunch of friends.
Lots of city-planned events
You won't get bored in Bainbridge, that much is for sure. The town is constantly organizing different events, ranging from concerts and art exhibits to group biking and hiking. These events bring the community together and are an excellent way to meet the residents.
Solid job market
This is actually a bit tricky, as we can put it both in the Pros and Cons category. Although the job market on the island is solid, it can also get competitive. This is why the majority of residents choose to work or start a business in Seattle. So if you don't mind commuting, and everyday ferry rides (like that can ever get boring) you won't have trouble finding employment.
Also, over the past few years, more and more residents began working from their homes. If your job is similar, say internet-based, you won't have trouble finding like-minded people and forming meaningful connections.
Healthy living
If you're an outdoorsy person, you will enjoy every minute in Bainbridge. There are more than 30 parks on the island. Some are large, some are small, but they are all perfect for a picnic or a family walk.
Second, Bainbridge Island is an island, after all. And that means – beaches! And there are a lot of them, each one prettier than the other. However, what will really make you fall in love with the Bainbridge waterfront is the views. Look to the east and you will see the Seattle skyline with glorious Mt Rainier in the background. Head west and you'll be left breathless at the sight of Mt Olympus on a clear day. In short: Bainbridge Island is gorgeous.
And as if all this is not enough, there are over 20 biking and hiking trails. They span over 65 miles and will take you all across the island and through some surreal landscapes.
CONS of living on Bainbridge Island WA
Detached community
Yes, we did put this as a "pro". And we're not backing away from that claim. However, being so cut off from the world is also The Islands "con". As a detached community, Bainbridge Island is best suited for families and retirees. Although it's teeming with public events and cultural venues, Bainbridge doesn't offer a lot for teenagers and college students. That's why they often take a ride to Seattle in search of some thrill and engaging nightlife.
The higher cost of living
Compared to Seattle, Bainbridge Island can get quite a bit pricier. Food and groceries are on par with Seattle. Utilities, health care, and housing costs are around 10% percent higher. This is the main reason why people sometimes choose to hire cross-country movers in Seattle and get out of Bainbridge.
The biggest turning point, though, is the median house price that can leave quite a hole in your wallet. However, these prices actually lower than those in Seattle's more prestigious neighborhoods. So you should take that under consideration if you plan on living on Bainbridge Island WA.
Shopping options can be limited
On Bainbridge Island, you can buy every amenity you need for comfortable living. However, if you're used to the convenience of big shopping malls, you're out of luck. There are none of those on the island itself. This means that you will have to take a day and swing over to nearby Seattle or drive to Silverdale for a shopping spree.
It's time to weigh the options and make a decision
So, after everything said, can you envision yourself living here? The Island is definitely unique, in almost every aspect. And in our humble opinion, the pros greatly outweigh the cons. If you share this belief, you should start packing. Because living on Bainbridge Island WA will be the best decision you ever made.
Let our team put together a comprehensive moving plan for you. Complete our simple free quote form or contact us at 1-888-300-7222.