Pros and cons of living on Bainbridge Island WA
Choosing a new location to move to can be a difficult decision to make. It requires a lot of research and careful preparation. And when there are so many options to choose from, being informed becomes more important. If living on Bainbridge Island WA sparks your curiosity, we can safely say you're on the right track. This unique location is excellent for families, and offers all the benefits of a small town, with easy access to the big city. However, some things to consider before hiring Washington movers to help you relocate.
Firstly, where exactly is Bainbridge Island WA?
Located in Kitsap County, Washington, Bainbridge Island is home to a small city. There has been continuous growth in Bainbridge Island's population during the past five years. This is one of the fastest-growing cities in America. The current population of 24060 represents an increase of 1.9% over the previous year and 9.3% over the prior five years.
Bainbridge Island has more space per capita than larger, more densely populated communities, making it an attractive option for families looking for a good environment to raise children without breaking the bank. Many rural areas have developed their unique identities in part because of the abundance of water both in and around their communities. This is not unusual, as water makes up the majority of the city's total area.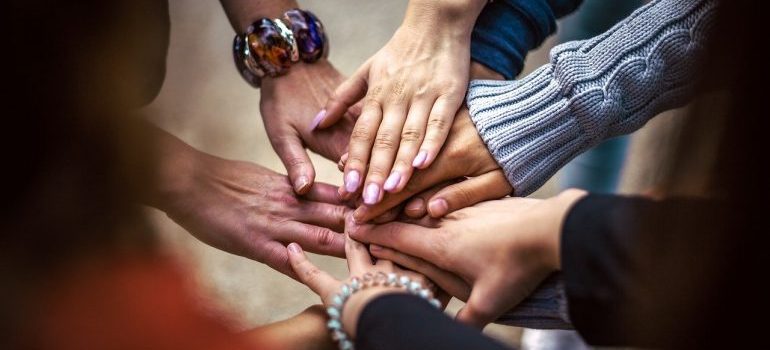 Is it a good place to live?
To be sure, Bainbridge Island is a great place to call home. When compared to other places, Bainbridge Island performs well across the board. Bainbridge Island is a great place to live because it has diverse amenities that appeal to a wide range of people. In conclusion, everyone has their own idea of what makes a city desirable to reside in. Although some people want a sense of community that can only be found in a smaller town, others yearn for the vast array of options that can be found in a major metropolitan area. It's important for a city to provide services that its residents need and want. If a city has all the amenities a person needs, it could be a great place to call home.
What makes it an interesting moving destination?
Numerous factors combine to make a city appealing to a wide range of potential residents. The budget is a major factor to think about. A person's housing costs shouldn't eat up more than a reasonable portion of their earnings. The availability of suitable career opportunities is another crucial factor. A city's economy needs to be robust and offer a wide variety of job possibilities. A city's security is also crucial. A low crime rate and a safe environment at night are crucial for residents.
The conveniences available are also crucial. It is desirable for a city to have a wide variety of dining and drinking establishments to choose from. It is preferable to live in a city that has plenty of parks and other green spaces. It's also important for a city's population to be diverse. Diversity of background and belief is essential. Everyone in the city should be allowed to live anywhere they like.
PROS of living on Bainbridge Island WA
If a city meets all of the above-mentioned criteria, then it's a great place to call home. Now that we have that out of the way let us continue with the specific pros of living on Bainbridge Island WA.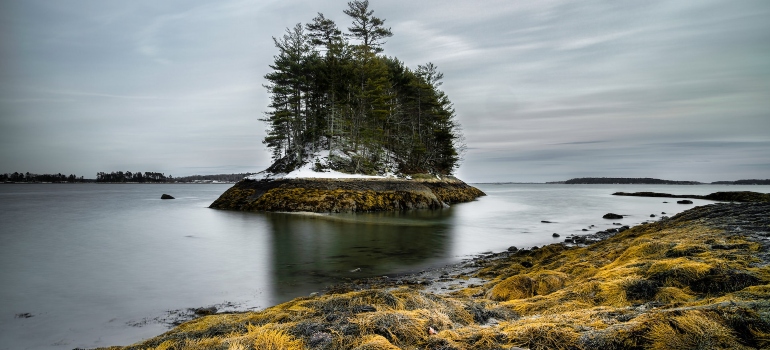 Detached community
Don't get us wrong. Bainbridge Island is detached only geographically. In every other sense, it is closely connected. You won't have any trouble relocating here, especially with the help of movers Bainbridge Island offers. Immediately upon your arrival, you will get that "small-town feel". People here are welcoming and accepting, although it might not seem so at a glance. Bainbridge Island is a small, tight-knit community. At first, it might seem enclosed, but that cannot be further from the truth. So don't worry about immersion. It won't be long before you start making friends left and right.
Protected nature you can find nowhere but here
Almost any posh residential area worth its salt will be proud to proclaim its abundance of natural attractions. While Seattle may not have topped Forbes' "Greatest Scenic Places to Retire" list, the breathtaking scenery and relaxing atmosphere of Bainbridge Island certainly contributed to the city's overall position. Bainbridge Island is encircled by Puget Sound.
This means that the eastern side of the island may offer the best views of the Seattle skyline. The sweeping views of the ocean and the city beyond the horizon make Rockaway Beach Park, on the southernmost tip of Bainbridge Island, one of the best beach parks in the area.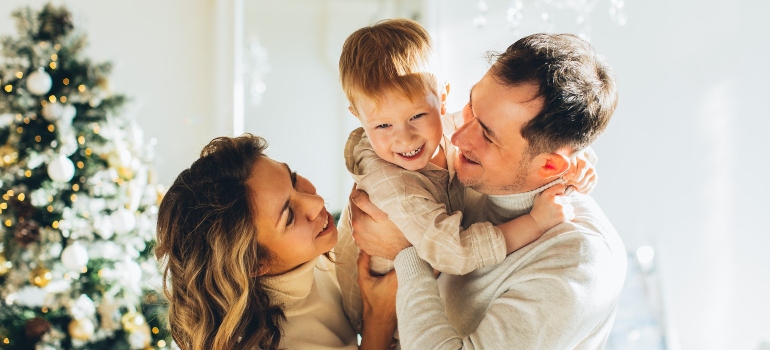 The Grand Forest, with its towering cedars and pines, once made Bainbridge Island the center of wartime shipbuilding, and for the brave, Battle Point Park marks the beginning of a trekking experience through this forest. As a result, there are countless opportunities to enjoy nature. Pet owners can let their canine companions run free in Strawberry Hill Park, as it is an off-leash area. The best part is how well the city takes care of the island's natural splendor. Laws are strictly enforced to ensure that the natural environment is not harmed by new construction and development projects.
Proximity to Seattle
Bainbridge might be an ideal place if you love Seattle, but don't like the idea of living in it. They are only 9.5 miles apart, and the ferry services are excellent. Therefore, commuting won't be an issue. In fact, many residents of Bainbridge live on the island and work in Seattle. It's just a part of the lifestyle here. And if you ever need stuff moved from one place to the other on a fast basis, moving boxes Seattle is there for you.
Perfect for families
If you're looking for a place to raise children, you should look no further. Bainbridge Island is an ideal town for a thriving family. It is peaceful, quiet, and extremely safe. But what really tips the scales is the education system. Schools will surpass your wildest expectations. Especially public ones. They offer excellent and inclusive educational programs and a wide variety of extracurricular activities. And seeing how residents are accepting of newcomers, your kid won't have problems fitting in and finding a bunch of friends.
Lots of city-planned events
You won't get bored in Bainbridge, that much is for sure. The town is constantly organizing different events, ranging from concerts and art exhibits to group biking and hiking. These events bring the community together and are an excellent way to meet the residents living on Bainbridge Island WA with you.
Solid job market
This is actually a bit tricky, as we can put it both in the Pros and Cons category. Although the job market on the island is solid, it can also get competitive. This is why most residents choose to work or start a business in Seattle. So if you don't mind commuting, and everyday ferry rides (like that can ever get boring) you won't have trouble finding employment. Also, over the past few years, more and more residents began working from their homes. If your job is similar, say internet-based, you won't have trouble finding like-minded people and forming meaningful connections.
Healthy living
If you're an outdoorsy person, you will enjoy every minute in Bainbridge. There are more than 30 parks on the island. Some are large, and some are small, but they are all perfect for a picnic or a family walk. Second, Bainbridge Island is an island, after all. And that means – beaches! And there are a lot of them, each one prettier than the other.
However, what will really make you fall in love with the Bainbridge waterfront is the views. Look to the east and see the Seattle skyline with the glorious Mt Rainier in the background. Head west and you'll be left breathless at the sight of Mt Olympus on a clear day. In short: Bainbridge Island is gorgeous. And as if all this is not enough, there are over 20 biking and hiking trails. They span over 65 miles and will take you all across the island and through some surreal landscapes.
CONS of living on Bainbridge Island WA
No good decision is made before considering the cons as well. So, you should take all of the following into account if you plan on living on Bainbridge Island WA.
Detached community
Yes, we did put this as a "pro". And we're not backing away from that claim. However, being so cut off from the world is also The Island's "con". As a detached community, Bainbridge Island is best suited for families and retirees. Although it's teeming with public events and cultural venues, Bainbridge doesn't offer a lot for teenagers and college students. That's why they often take a ride to Seattle in search of some thrill and engaging nightlife. Many people make use of office movers Seattle and move their offices here. Working remotely can be a genuine option for some.
The higher cost of living
Compared to Seattle, Bainbridge Island can get quite a bit pricier. Food and groceries are on par with Seattle. Utilities, health care, and housing costs are around 10% percent higher. This is the main reason why people sometimes think twice before they choose to hire cross country movers Seattle offers and get to Bainbridge. The biggest turning point, though, is the median house price which can leave quite a hole in your wallet. However, these prices actually lower than those in Seattle's more prestigious neighborhoods.
Limited amenities
Despite being around the same size as Manhattan (33.7 square miles), the services on Bainbridge Island are significantly less extensive. Even though they're roughly the same size, Manhattan has far more options for dining out than Brooklyn does, including 368 more sushi restaurants, 163 more pizza places, and 134 more cinemas. The town of Bainbridge is so desolate. Stay away from that area if this is a problem for you.
You will have little peaceful nights
Want to get away from the hustle and bustle of the city? Where better to go away than on a secluded island where the waves are just right for lounging? I hope you take pleasure in the sounds of sea lions barking at all hours of the night from their offshore buoys. Local movers Seattle will tell you how some people really can't get used to the constant noise. And trust us, sleepless nights can be challenging if you are a light sleeper.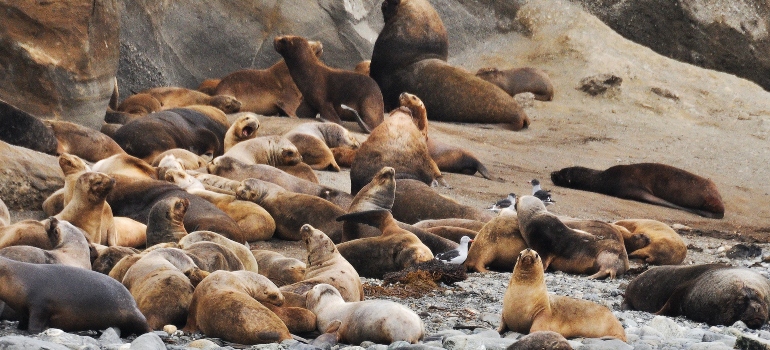 Frequent power outages
When winds pick up, trees can fall on electricity wires, causing temporary outages. Even when the weather isn't windy, there are often unexplained power outages. No one knows why it happens, but when it does, it's time to play Bainbridge's favorite game: pretend we're living in the Little House on the Prairie by lighting candles and gathering wood for a fire.
Shopping options can be limited
On Bainbridge Island, you can buy every amenity you need for comfortable living. However, if you're used to the convenience of big shopping malls, you're out of luck. There are none of those on the island itself. This means that you will have to take a day and swing over to nearby Seattle or drive to Silverdale for a shopping spree. But you have moving services Seattle that can help you move all the things you need. So shopping sprees are best done in other places.
It's time to weigh the options and make a decision
So, after everything is said, can you envision yourself living on Bainbridge Island WA? The Island is definitely unique, in almost every aspect. And in our humble opinion, the pros greatly outweigh the cons. If you share this belief, you should start packing. Because living here will be the best decision you ever made.
Let our team put together a comprehensive moving plan for you. Complete our simple free quote form or contact us at 1-888-300-7222.