Pros and cons of self-packing for an interstate move
Whenever you're moving, you're faced with a dilemma between trying to get everything done yourself or hiring professionals instead? The answer will depend on a variety of things including how far you're moving, how much time you have, what kind of budget you're working with, and how much effort you're willing to put in. But this doesn't have to be an 'either-or' choice. You can also do some things yourself and get help from others. The question, then, becomes what to do yourself and what to leave to Seattle movers. As one of the most difficult and time-consuming aspects of relocation, self-packing for an interstate move might seem like one of those things you don't want to handle on your own. But that's only half of the story.
The pros of self-packing for an interstate move
Although many people dread packing for a move, it is one of those things you can do by yourself. You might need cross country movers Seattle to load and drive a truck all the way across the country, but you don't really need them to box your clothes and wrap your plates. Instead, you can take a couple of days to pack your belongings yourself. The only question is if you should. And there are several reasons why most people answer that question with a resounding yes.
Overall less expensive
Moving is expensive. So it's no wonder that one of the biggest sources of anxiety for people who are planning a relocation soon is their moving budget. And the farther away you're moving, the more expensive the relocation becomes. As a result, you'll want to save money wherever you can. Your biggest expense will be the services of moving companies Marysville WA offers. You can't cut those completely – you do need the help of professionals when moving far away. But you can minimize the costs by only paying for basic services. If you pack by yourself, you're not spending extra money on professional packers.
This is not to say that DIY packing is entirely free. You'll still need to buy boxes and tape. The odds of something going wrong are also greater when you're packing by yourself so you might have to repair or replace some of your belongings after the move. And make no mistake: these costs add up. But they usually still come out lower than the price of a professional service. So if you want to save money on your interstate relocation, self-packing is the way to go.
Allows for flexibility and self-organization
One of the downsides of hiring movers and packers is that you have to work with their schedule. This is not a problem when you're packing by yourself. Instead, DIY packing happens on your schedule. Busy during the weekends? Night owl that doesn't get up in the AM? Like to take your time with everything you do? None of it matters if you're packing by yourself. You can organize your schedule however you want and pack whatever you want, in whatever order you want, at whatever pace works for you.
The cons of self-packing for an interstate move
Like everything else, self-packing has its drawbacks. Even if they don't end up being enough for you to choose professional packers Seattle instead, you should be aware of them. This will help you prepare in advance for the issues you'll face.
Takes a longer period of time
How long exactly packing for an interstate move will take depends on a variety of factors, such as how many items you own, how fast you can pack, whether you have help from friends and family, and more. But there's one thing we can tell you for certain: it takes a while to pack an entire household. You'll need sort through all your belongings, gather packing supplies, and disassemble your furniture, all before you even pull the boxes out. If you pace yourself and pack in-between other tasks, it can take weeks to get everything done. Even if you take some vacation days to dedicate yourself solely to packing, it's still not something you do overnight. So be ready to invest a lot of time.
More likely to result in damaged items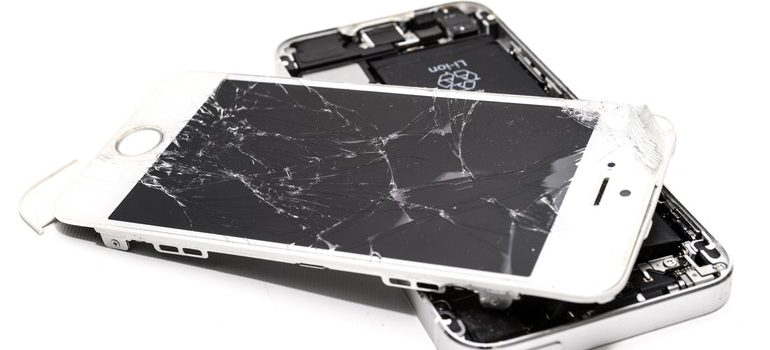 When you're moving interstate, your belongings have to take quite a trip to get to your new address. On the way there, they may be loaded and unloaded multiple times, stored, and moved around quite a bit. Their only protection against all that is packing properly. And professionals know how to do just that. But you don't. So there's a higher risk of damage to your belongings with self-packing. You might have to say goodbye to some of your belongings or spend more money to fix and replace them.
Difficult if you have a lot of furniture, valuables, and heavy items
Some things are more difficult to pack for relocation than others. Things like antiques, fine art, pianos, and pool tables all require special attention. If you have a lot of things that are very valuable, you might want to hire professionals. Otherwise, instead of tuning a piano, you might end up having to replace it. But it's not just valuables that are tricky to pack. Literal heavy lifting is better left to the professionals too: it's safer for both you and your heavy items to let the professionals handle the packing in this case.
Is self-packing for an interstate move a good idea?
Self-packing for an interstate move can be a good choice  or it can be a horrible mistake. It really depends on the specifics of your relocation. If you're worried about your budget or you simply like doing things your own way, then DIY is probably better for you. But if you want to pack quickly, easily, and safely, then you should think about contacting professional packers. Familiarize yourself with the pros and cons of both options, weigh your options, and make the decision that is best for you.
Let our team put together a comprehensive moving plan for you. Complete our simple free quote form or contact us at 1-888-300-7222.