Reasons to ask for a binding long distance moving estimate
Drafting a responsible budget is the first step to a successful relocation. At the glance, this seems simple enough. However, it often becomes a bigger challenge than it should. Simply because you can never predict every single thing or service you'll need to go through the relocation. At least, not with 100% certainty. And therein lies the problem. Not knowing exactly how much your move will cost leads to a plethora of unpleasant surprises. Fortunately, reputable freight companies Seattle has can help you avoid them. And it all starts when you get in touch with them and ask for a binding long distance moving estimate.
What is a moving estimate?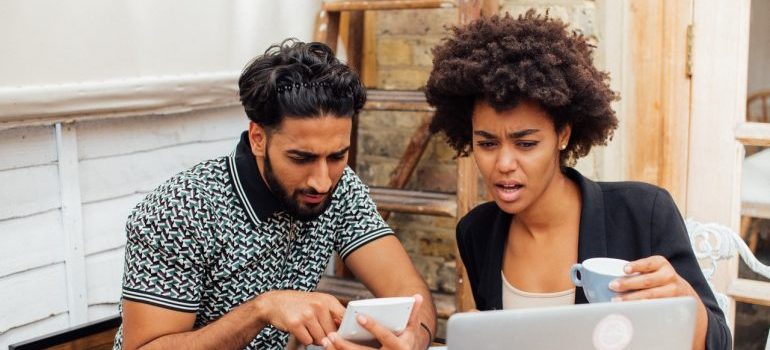 Moving estimate (or moving quote) is a calculation that professional movers use to give you an estimate of how much your relocation will cost. They do this based on many factors, such as distance, cargo weight, and even time and date of the move. Based on this, we can split estimates into two distinct categories:
#1: Rough estimates
As the name implies, this way of calculating moving costs gives only an approximate value. It's a type of estimate you can get over the phone or through a quote calculator on your moving companies' website. Now, even though it isn't completely accurate, that doesn't mean it's useless. A rough estimate can give you an excellent base for drafting a budget. It's a quick, easy, and convenient way to start planning without wasting time.
#2: Precise estimates
A binding long distance moving estimate falls into this category. Precise moving estimates incorporate every element of your relocation into the calculation:
Distance to the destination;
Weight of the cargo;
Time and date of the move;
Type of items (breakables, valuables, etc.);
The workforce needed (number of movers);
Basic moving services (loading/unloading, transportation, etc.);
Additional services (packing, storage, etc.);
Special services (piano, artwork, pool table moving, etc.).
As you can see, this way of calculating moving costs goes into extreme detail. Therefore, with it, you'll have an exact price of your move, which makes planning even easier.
However, although the number itself is accurate, it's still subject to change. That's because this type of estimate remains non-binding. Therefore, a moving company retains the right to change the pricing. Of course, they will only do this if something changes regarding the requirements of your move.
That said, this can, actually, work to your benefit. With a non-binding estimate, movers won't charge for the services you don't use. For instance, if you pre-request storage services movers Bothell WA offers and end up not needing them, most moving companies will exclude it from the price list. On the flip side, if you don't request them, but your belongings have to spend time in storage, movers will add them to the cost.
What is a "Binding Long Distance Moving Estimate"?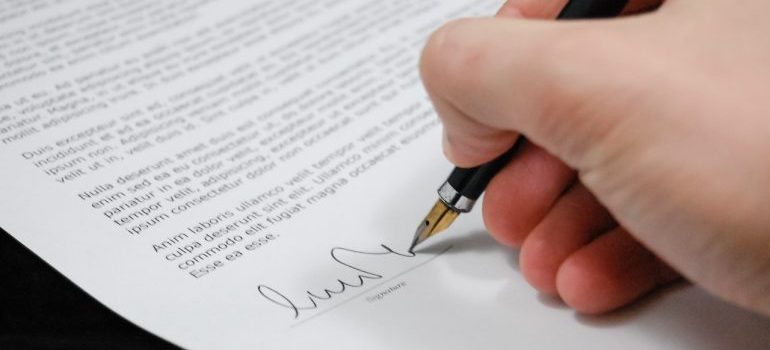 A binding long distance moving estimate is a legal document that allows you to "cement" the price of your move. It's a moving companies' guarantee of an agreed-upon amount for the price of your moving needs. With binding moving estimates, if there are unforeseen expenses outside the initially agreed-upon ones, the company itself agrees to cover them all. They can't charge you more and you can't pay any less.
A binding estimate is a sign of a reputable moving company
If you want to ensure you're hiring some of the best movers Seattle can offer, asking for a binding estimate is an excellent place to start. If the moving company is willing to sign a binding estimate, it indicates two things:
The company operates within the confines of the law. This is a major factor. Only law-abiding companies can give you the peace of mind you need during relocation;
The movers are confident in their work and willing to take responsibility for their belongings. So – more reliability, especially in the long run.
On the other hand, if a moving company doesn't want to provide a binding estimate, it should immediately raise some red flags. This can mean you're dealing either with amateurs or fraudulent movers. Both options are less than ideal, and both can be a great source of stress.
A binding estimate helps you avoid rogue movers and moving scams with
Tying into the previous point, asking for a binding estimate is an excellent way to avoid moving scams. If there's one thing scammers hate – it's dealing with the law. So, since a binding long distance estimate is a legal document, they'll try their best to convince you not to sign it. Which makes it almost too easy to recognize and, therefore, avoid them.
There's no "guessing game" with a binding estimate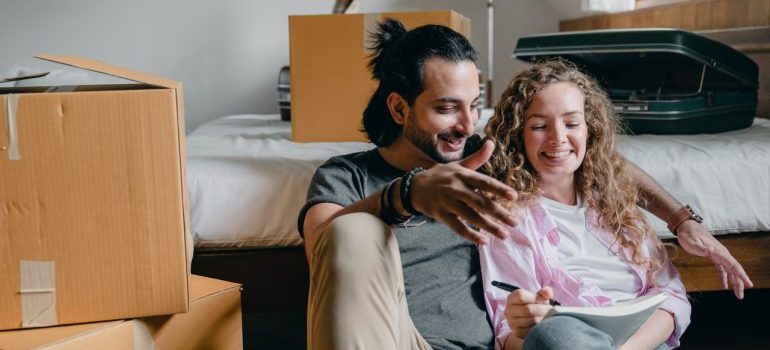 Reliability is one of the major benefits of a binding long distance moving estimate. This document leaves nothing to interpretation. You have a solid number that never changes. Therefore, you can plan way ahead, without uncertainty or the need to reserve more of your funds than necessary. This makes it far easier and faster to organize your relocation. Especially if you're moving on a budget. But, most importantly – it eliminates one major stress-inducing factor from the equation.
How to get a binding long distance moving estimate?
Getting a binding estimate is quite a straightforward process. You only need to get in touch with reputable movers and ask them to do an on-site estimate. The moving company will send their representative to your location. This person will do a walk-through of your home and note down everything important. After that, they'll devise a full list of services you'll need for a smooth transition. Lastly, they'll calculate how much it all costs and present it to you. After that, it's only a matter of working out the details before you sign.
Go for a relocation free of any unpleasant surprises
Moving isn't stressful only because of many chores and race with time. They do play a significant role, of course. But what really makes it unbearable is the uncertainty it carries. A binding long distance moving estimate helps you overcome this. By turning uncertainty into reliability, it also turns a relocation from stressful to strainless. And that's exactly how moving should be.
Let our team put together a comprehensive moving plan for you. Complete our simple free quote form or contact us at 1-888-300-7222.