Things to know before shipping items abroad
Shipping items abroad is a great way to expand a business or relocate items internationally without too much hassle. But, when shipping items, there are many things that need to be taken into consideration. Organizing this process can be really daunting if you don't get informed about all the tricky parts. That's why we, at Hansen Bros. Moving & Storage, wanted to share with you a couple of things about shipping abroad. So, if you want to learn how to overcome shipping endeavors, make sure to keep reading.
Important things to keep in mind when shipping items abroad
Although shipping is a much easier way of transporting goods from one place to another, many choose to look for another way due to procedures. They can be a bit more complex for those who don't understand the shipping terminology and know nothing about this way of transportation. Well, we are trying to change this by writing a bit more about this matter. Shipping items abroad is a more convenient option and just by learning a bit more about it, you will see that it is not as complicated as it might sound.
In the following text, you will get the list of the most important things you will need to take care of before you ship your goods abroad. Whether you are shipping your company's products or you are just moving abroad some of your furniture, these are the things you need to know and keep in mind.
Transportation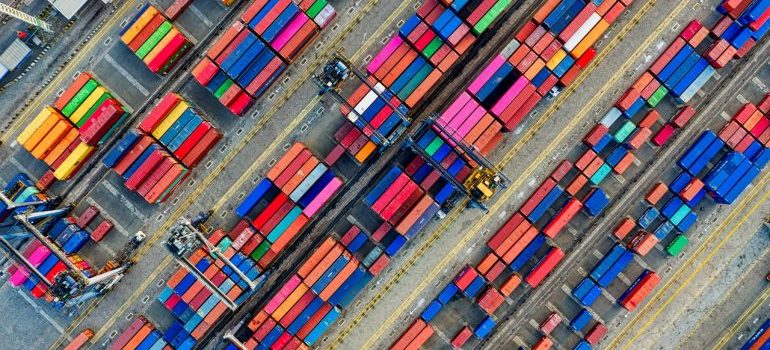 One of the first things you need to do is choose how you are going to ship your goods. Most people think there is only one way to ship goods – by the sea with freight companies Seattle. However, there are more shipping methods and not just this one. You can ship your items abroad by:
Sea – Most commonly used for transporting large items for commercial or military purposes. Shipping items abroad by sea is cheap, safe, but not so fast.
Air – The most convenient shipping method and the fastest one as well. It is perfect for transporting perishable goods. What you need to keep in mind is that this is also the most expensive shipping method.
Land – One of the oldest forms of transporting items from one place to another. Those who want to speed up the move choose to ship their items by land instead of trying to relocate them on their own.
Customs regulations
If you opt to transport your goods with the help of shipping companies Seattle, you will want to get informed about customs regulations. All items you plan to ship abroad will need to clear customs. You will also need to fill out 2 forms – one for the country where you reside and the other for the country where you want to ship your items. Beware that you won't be able to ship your items internationally if you don't have these two forms. If you are not sure how to properly fill out forms, talk to the shipping company's representatives and ask for their help.
Items restricted from shipping abroad
Although you are probably already aware of this, we simply need to mention that you can't ship every item abroad. Different countries have different rules and regulations, and they won't allow you to ship certain items. What you need to do is to check whether the country where you reside and the country where you will be shipping your goods have a list of restricted items. Go through those lists and see whether some of your items are on them.
Transit time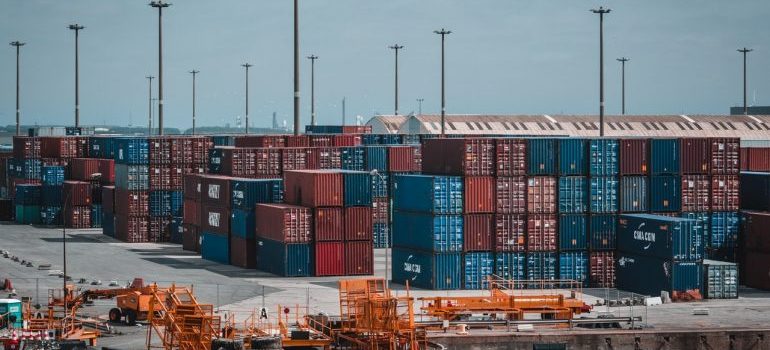 Whether you are moving your business, home, or shipping your company's goods abroad, you need to know that there's a chance your shipment might be delayed. In addition to this, customers clearance might take some time so you need to keep that in mind when planning when you will be shipping your goods. Of course, if you want your items to be shipped quickly and with no delay, you can always opt for air freight. However, this will cost you more.
Insurance
Although it is not required, you should really think about getting insurance before you ship items abroad. We strongly advise you to do this, especially if you will be shipping some valuable or fragile items. Think of this as a financial safety net that will keep you safe from potential problems. In case something bad happens during the shipment of your belongings, you'd want to be fully protected.
How to prepare items for shipping abroad?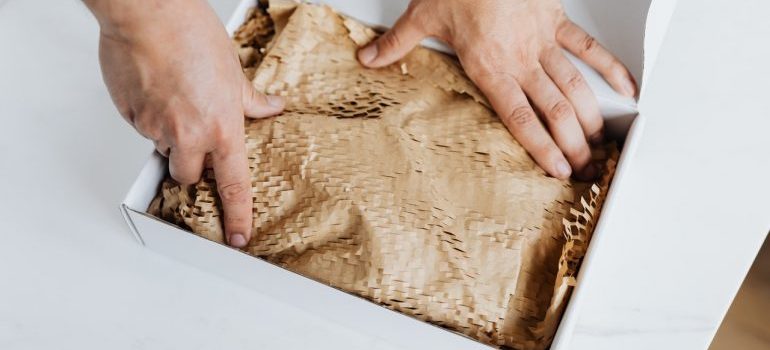 Another thing important for shipping items abroad is the way your items are prepared and packed. The items you want to ship need to be packed and labeled the right way, according to the country's rules and regulations. Of course, if you are not sure how to do this, consult with the supping company or even better, get their packing services (if they offer them). While you weigh the pros and cons of packing on your own, here are a couple of useful packing tips for you:
Make sure all of your items are protected, especially the fragile ones;
Pack your belongings so that they are stackable even if you need to ship just a few boxes;
Invest in quality packing materials and avoid using damaged boxes;
Use cushioning materials, such as packing peanuts, to make sure everything is secured in place;
Don't overpack boxes and make them too heavy to lift.
As you can see, shipping items abroad requires some time for preparation. Although this process seems too complicated, you will see that this way of transporting items is actually quite simple and convenient. In case you want to learn more about shipping abroad, don't hesitate to reach out to us. We will provide you with all the information you need and answer all your questions. 
Let our team put together a comprehensive moving plan for you. Complete our simple free quote form or contact us at 1-888-300-7222.