Guide for moving from Sacramento to Seattle
Relocating to another home is always an exciting time in our lives. However, when faced with a long distance relocation such as moving from Sacramento to Seattle, there is a lot to do to ensure that you have an easier time of it. You need to do everything you can to adapt to your new surroundings as well as prepare for the relocation process. Long-distance relocation usually requires assistance from a professional moving company such as Hansen Bros. Moving & Storage. We can take on all of the labor while you get ready for your new life. But even if you hire a good mover for your relocation to Seattle, there are still things you will need to handle on your own. This article will guide you through them.
A two-step guide for moving from Sacramento to Seattle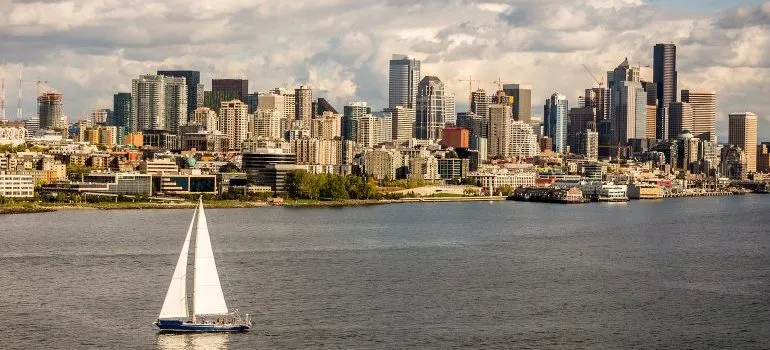 To be honest, these steps are kind of large but if you take them one at a time you will have fewer issues. Here is what you will need to do:
Learn about Seattle
Prepare for the moving process
In a nutshell, that's it. However, both of these steps are kind of long and you may need ample time to go through them. Therefore, it is best if you can start as early as possible. Of course, hiring one of the long distance movers Seattle has on offer will make everything a lot easier. You can ask them for relocation advice, as well as about some specifics of your new area. Provided that you select movers that specialize in Seattle relocations, of course. In any case, you will want to familiarize yourself with the city. Getting to know Seattle will make it easier to adapt to a new lifestyle.
Seattle, Washington State
The city of Seattle is one of the fastest-growing cities in the U.S. and is a popular destination for people from other states. Its residents have a median income of around $92,000 and the median price of a home is around $663,000. The median rent is around $1,600, which is what most people who are moving to the city will be looking at. There are numerous benefits to living in Seattle but there are some drawbacks as well.
Pros and cons of living in Seattle
Pro: Great job market
Seattle is one of the leading cities in the country when it comes to the tech industry. As technology is slowly overtaking other industries, Seattle may soon be one of the best cities to live in if you are working in this sector. Other industries are well-represented as well and the city's unemployment rate hovers between 3% and 4%. 
Con: Housing
While the job market might be in great shape, that simply can't be said for the housing market. The fact of the matter is that almost all housing options are overly expensive, due to the disparity of supply and demand. Furthermore, Seattle is consistently ranked as one of the top 10 most expensive cities in the country, the housing being a big part of it. According to some sources, almost half of Seattle's metropolitan area spends more than 30% of its monthly income on housing alone! 
Pro: Connectedness
Seattle is only three hours away from Vancouver, British Columbia, and Oregon. This means that you have the natural beauty of Vancouver and fun and quirky Portland within easy reach. Whenever you get a bit bored of Seattle, simply drive to one of the other cities, get some Salt&Straw ice cream, and you will feel better!
Con: Traffic
Almost every major city suffers from this drawback. However, Seattle's congestion and traffic jams are some of the worst in the entire country. You might want to avoid rush hour as much as possible if you can manage it.
Moving from Sacramento to Seattle – The relocation process
You will want to prepare accordingly before embarking on a long distance relocation. Here is what you need to do:
Set a moving budget
Create a moving checklist
Declutter
Hire professional moving assistance
Organize your time
You will also want to transfer your utilities, enroll your kids into a good school, manage your pet's needs if you have one, etc. But for the most part, these guidelines will help you make the most out of your relocation.
Set a moving budget
The first thing you will want to do is figure out how much money you can spend on relocation. This is really important, as it will enable you to save a lot of time not considering services or conveniences that you can't actually afford. Movers Everett WA can make your move all but effortless, after all, if you pour enough money into the relocation effort. However, chances are that you will not want to get every available service there is. Having a set budget will allow you to get only the services you can safely afford.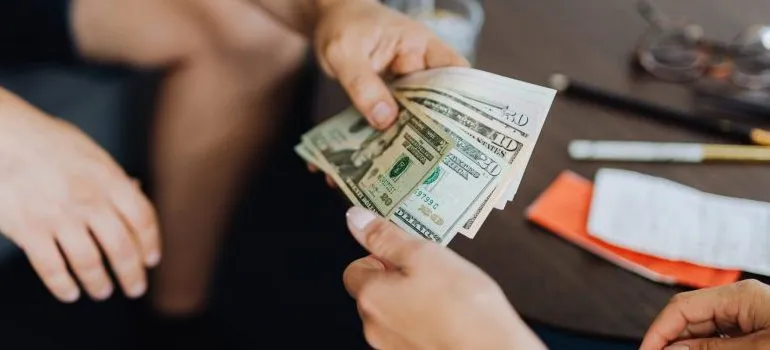 Create a moving checklist
There will be a lot of tasks for you to complete. Therefore, you may want to make it easier on yourself by writing them all down. Then you can work on a few tasks at a time and have an easier time organizing your efforts.
Declutter
Almost every home has items that have not seen any use for years. You need to consider whether carrying these items with you is worth your while. While you can always utilize storage services and put your belongings there, it is better if you simply do not take unnecessary items with you in the first place. Your move will be cheaper, as you will have fewer items to pack/unpack and transport.
Hire professional moving assistance
Speaking of transportation, you may want to entrust your belongings to a professional moving company. It is an 11 and a half-hour ride, after all, and you might not want to drive all that way with your belongings in tow. Furthermore, loading and unloading the truck can be very tiring and it will be safer if you entrust it to professional care. Remember to book your movers early, a couple of months in advance, to benefit from a guaranteed moving date and better deals.
Organize your time when moving from Sacramento to Seattle
Lastly, with everything else in place, all that is left to do is organize your time. There will be a lot to accomplish when moving from Sacramento to Seattle and you still have to balance other aspects of your life. Take some time to create a solid plan of action, perhaps enlist some of your friends or family members to help, and everything will be easier.
Let our team put together a comprehensive moving plan for you. Complete our simple free quote form or contact us at 1-888-300-7222.