Staying safe during a move in WA
When the time for relocation comes, there are things that all of us need to do in order to stay safe. After all, relocation is not one of the things that any of us does on a daily basis. In the case that we are not talking about professional moving companies, that is. Nevertheless, even if this is a situation in which you had already found yourself before, you should make sure to find out as much as you can about staying safe during a move. Therefore, today, we are going to take a look at the things that you should do with this in mind. There are many people who think that hiring a moving company in Washington is going to keep them out of harm's way for sure. It is true that the professionals will minimize the possibilities of issues happening, but you should be taking care of yourself.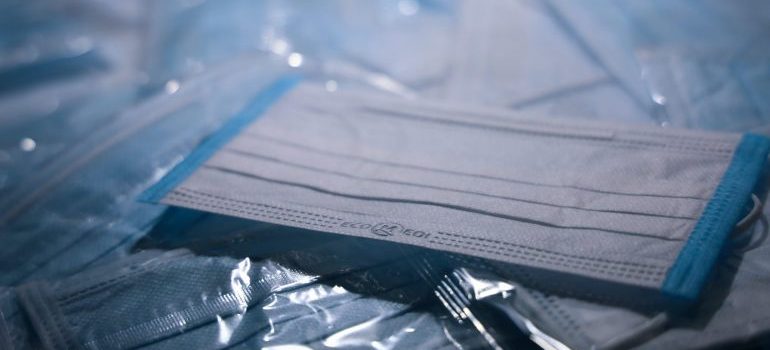 Staying safe when moving – what should you keep in mind
There are way too many people who take their safety during moving for granted. As if that was the time to worry about anything else but that. However, the truth is that safety should be one of your top priorities when moving to Everett. It should be your priority in life. However, it should also be your priority when moving too.
So, following are the things that you should keep in mind for staying safe during a move:
If moving at unusual times, follow the issued rules of conduct
Keep your walking lanes clear
Learn proper lifting techniques
Dress the right way
Let's take a closer look at the things on this bulleted list.
If moving at unusual times, follow the issued rules of conduct
In the present moment, when this article is being written, the whole world is facing an issue few could have seen coming our way. The COVID-19 pandemic is threatening the lives of all of us. Therefore, it is important to approach this issue with the right precautionary measures. 
Such measures include listening to and complying with all procedures that the government may deem necessary to fight this disease. In today's case, this means that you should be wearing a face mask and gloves throughout the moving process. Your professional movers will arrive with their own appropriate protective equipment, but you should ensure you have the necessary supplies for yourself and your family.
In the case that you are moving with the help of your friends, make sure to supply them with the protective gear. The last thing that you should do is push your luck. Occasions such as this one represent the times when we all should be smart about how we deal with things.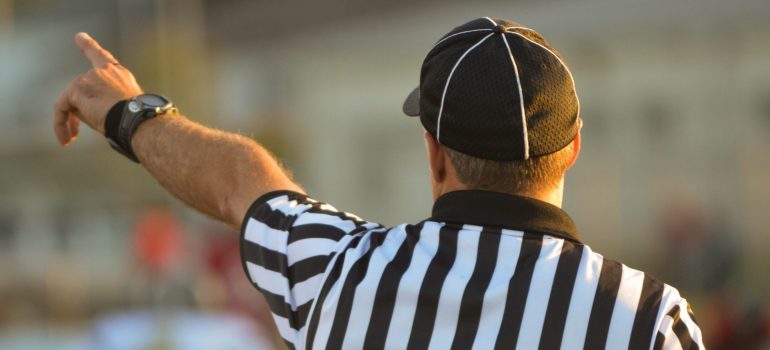 Obviously, should you find yourself in a situation that you are moving at a different time with a different threat to the public, act according to the input of the government institutions. 
Keep your walking lanes clear
The next thing that we are going to talk about is keeping your walking lanes clear. 
It is very easy to suffer injury when relocating. Simply, this is the nature of the job. One bad decision can lead to many of them. Or only one, but a grave one. So, you should make sure to do everything in your power for staying safe during a move. 
Walking lanes are a very important aspect of relocating. After all, you are going to be carrying large and heavy items. These sturdy belongings of yours can easily become cause damage should they fall on top of anybody. And this is a real threat when you have people carrying and moving such large items no matter whether they are moving them to Seattle storage or you may be relocating.
Therefore, it is important to make sure that there is nothing standing in the way of the people taking an active part in helping you relocate. Always have a couple of brooms ready to sweep the floor. Also, make sure that no unwanted nails are lying around on the floor. They can easily cause injury.
Learn proper lifting techniques
As we have already mentioned, you are going to be lifting heavy items. Therefore, it is important to know how to do this safely. One of the best things that you can do is to learn the lifting techniques for staying safe during a move.
You could, for example, look for tutorials online. On the other hand, it would be perhaps an even better option to go to a gym. Exercise will prepare you for the moving day. Even if you had never been to a gym you should go. Who knows, you may even find out that you would enjoy this kind of a hobby.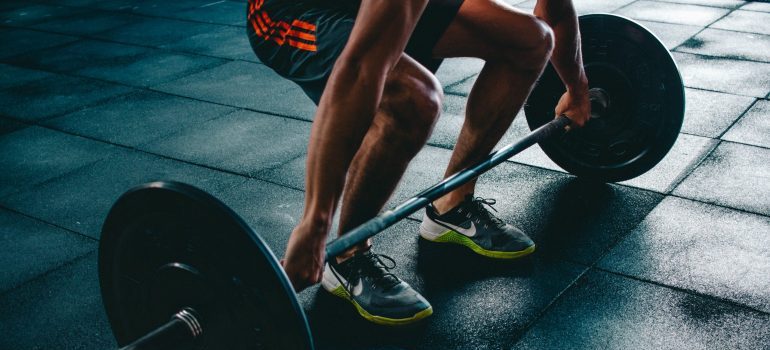 Dress the right way
Lastly for today, but surely not least importantly, we need to talk about the clothes that you and the people helping you relocate are going to be wearing.
Dressing correctly for moving is one of the things that can make a difference. Therefore, you should make sure to follow the standard of safe relocation.
For example, all of the people taking part in your moving need to wear shoes with closed toes. Professional Newcastle movers know this already. But amateurs may not. Therefore, let your friends that flip-flops and similar do not meet the minimum criteria for staying safe during a move.
Also, it is recommended that customers wear long-sleeved shirts and pants to avoid scrapes and scratches. Protect yourself. Prevent all possible injuries beforehand so that you could enjoy your new home after moving in.
Conclusion
As you have seen, staying safe during a move is not as easy as it looks. Still, it is not difficult. All that you need to do is to follow the guidelines provided above.
Let our team put together a comprehensive moving plan for you. Complete our simple free quote form or contact us at 1-888-300-7222.