The pros and cons of moving during a weekend
When you are planning your relocation, the first choice you will need to make is whether to be moving during a weekend or during a weekday. This might seems like a simple choice. But it is anything but. Relocating during the weekend brings plenty of pros and some cons as well. The fact of the matter is that most people choose the weekend as their relocation date. However, that means that most long distance movers Seattle has to offer are booked for the weekend. Their availability might increase the prices and make you pay more for your relocation. Thus, it is a double-edged sword, so to speak. In this article, we will be discussing the pros and cons of moving on a weekend, so you can have a better understanding of what is in front of you.
The benefits and drawbacks of moving during a weekend
Without any further ado, here's the list of pros and cons:
You don't need to take free time from work
Most people relocate on the weekend
Traffic is better during the weekend
You are sacrificing your "free" time
Your friends and family members will have an easier time helping
The kids will be at home
One thing that you will want to do, regardless of your moving date, is to book your movers as early as possible. You will want one of the top moving companies handling your move, after all, and you want to secure their assistance as soon as possible. In the case of Hansen Bros. Moving & Storage, we recommend that you contact your movers at least two months before the relocation. More is preferable, of course, but two months gives your movers enough time to prepare and schedule accordingly. By booking early, you may even qualify for special discounts and promotional deals, as well. But let's imagine that you've hired a great mover and are now pondering whether to relocate on Wednesday or on Saturday. Let's see what makes Saturday "special".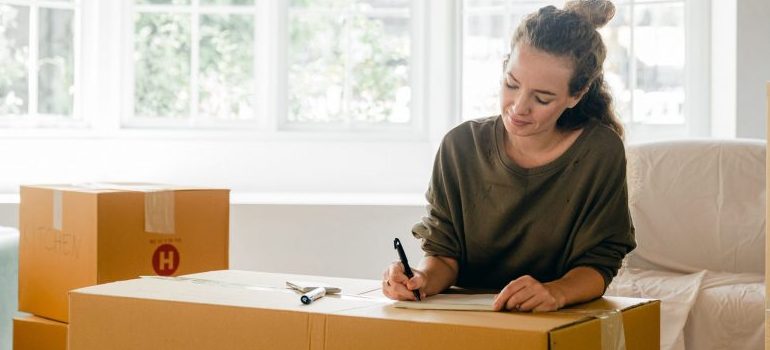 Pro#1 – You don't need to take free time from work
This is the most obvious benefit that most people first see. By choosing to relocate on the weekend, you will not need to call in any "sick days" or spend vacation time on your relocation. You can simply come back home from work, prepare for the move and then go with it once Saturday comes. Of course, you can also start everything on Friday if you so wish but it is always wise to get some rest first.
Con#1 – Most people relocate on the weekend
Due to Pro#1, most people are going to move during the weekend. This creates several issues. First, if you are looking to hire last-minute movers Everett WA, you can expect to pay through the nose for their services. With popularity comes demand, and with demand, the prices increase. Simple economics, really. Therefore, if you want to minimize your moving costs, you may want to skip moving on the weekend. Unless, of course, you book your movers well in advance and get a better deal that way.
Pro#2 of moving during a weekend – Traffic is better during the weekend
You never want to get in rush hour traffic when relocating. This is, by far, the easiest way to ruin your entire day. That is why weekend relocations are actually preferable to weekday ones. However, there are a few things you will need to worry about. First, you need to check for any popular activities happening on the weekend. If, for example, there is a really popular concert taking place nearby, the whole weekend traffic can congest real fast. This is something that many people fail to figure out in time and end up in a bad traffic situation. Therefore, check for any popular happenings before you plan your relocation for a specific date.
Con#2 – You are sacrificing your "free" time
Now, this con is more of a mental nature. By relocating on the weekend, you are basically sacrificing your "me" time. You will not be able to do the things you normally do to relax, de-stress, or simply have fun. You will need to focus on the necessities of the relocation. A way to somewhat dull this problem is by hiring special services from your movers, ensuring that you have the least amount of work to do. But even in that case, you will still need to deal with all that relocation places in front of you. This can be really difficult if you are reliant on that time to get into working shape on Monday. This is definitely something that you need to consider.
Pro#3 – Your friends and family members will have an easier time helping
However, this pro might all but negate the last con. By inviting your friends and family to help you relocate, you can make a fun atmosphere that will help you relax, as well as de-stress. And everyone has more free time on the weekend. Well, almost anyone but it is true in most of the cases. Just make sure that you contact your friends and family members ahead of time and let them know that you will be relocating. That way, they can organize their own plans to include you in the week. Also, you may want to ask for help the right way. Having a specific approach will improve your chances of getting help when you really need it. Also, try not to get mad at someone if they can't be there for you. We all have our lives and are struggling to make ends meet.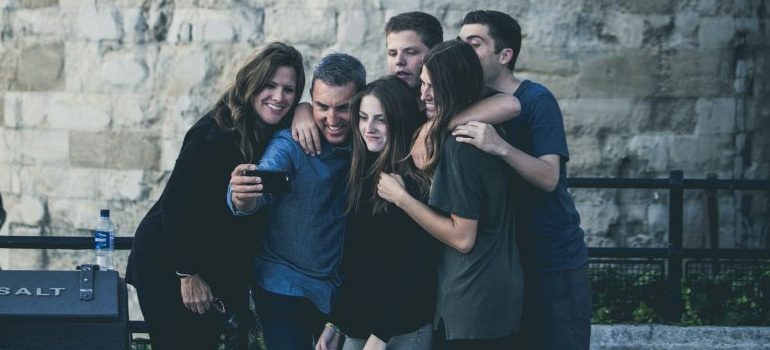 Con#3 of moving during a weekend – The kids will be at home
The last con of moving during a weekend is that you will have to deal with your kids, as well as all the other necessities of the relocation. During the weekdays, you can prepare everything and simply go when the kids get back. On weekend, however, you will need to split your attention between the children and the move. Make sure you're ready for that.
Let our team put together a comprehensive moving plan for you. Complete our simple free quote form or contact us at 1-888-300-7222.