The risks of hiring unknown moving companies
Relocating to another home or moving your place of business can be a very costly endeavor. It is perfectly normal to try and minimize the cost of your move by going with a moving company that offers the best prices. You might even be enticed to hire an unknown mover for the occasion, as they offer the best deal. However, there are quite a few risks of hiring unknown moving companies. You may end up without your belongings altogether, they might be damaged in the process, or you might end up paying a lot more than anticipated. That is why most people that relocate from/to, let's say Seattle, choose to go with reliable movers and packers Seattle has to offer. This article will show you exactly what you are risking by trusting your relocation to an unknown mover.
4 Main risks of hiring unknown moving companies
Moving is always a risk, even if you go with a well-established moving company. It is simply how it is. There can be accidents, and unfortunate things can happen to the best of us. However, when you add in an unknown mover to the mix, you run the additional risk of:
Damaged or broken items
Overcharging
Late arrival
Moving scams
Now, the fact of the matter is that you might get lucky and go with a company that will do everything perfectly. But, chances are that all of the moving companies Seattle has that can do a good job are already reputable and well-established.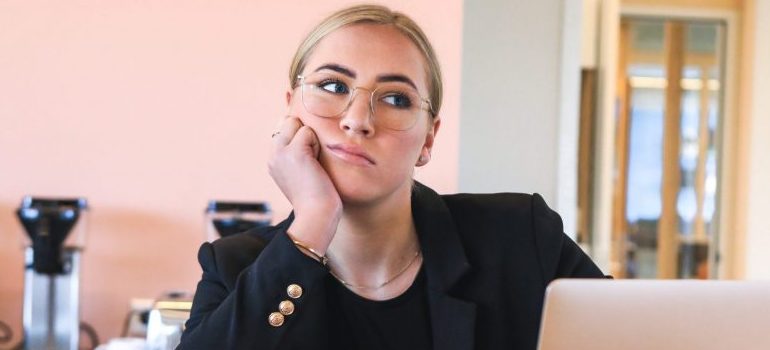 By hiring an unknown moving company, you are basically getting a "cat in the sack". Sometimes it's a cat, sometimes it is something entirely else. Trying to save money is all fine and well but you need to understand that it comes with considerable risk to you and your belongings. Let's go into a bit more detail, starting with:
Damaged or broken items
Having some items damaged or broken in the relocation process is something that can always happen. However, the problem with unknown movers is that you don't know how well they deal with the situation if it occurs. When you hire a reputable mover, they have systems in place that ensure that you are covered no matter what. There's no such guarantee with unknown moving companies. Sure, they can tell you that you have nothing to worry about, that you are covered but you simply can't know that. When you are working with one of the well-established freight companies Seattle has on offer, you know them by their reputation. They have something to protect, after all. Unknown companies don't have that restriction, they can simply pull a vanishing trick if it is in their best interest.
In fact, this is what most of these companies end up doing if there is a problem. There is no reputation to protect, no big investment on their part. They can simply leave you with broken or damaged belongings, take their money and go. You will never hear from them again. Now, not every mover will do this, of course, but the possibility is there. That is why it is a huge risk to entrust your items to an unproven moving company.
One of the most important risks of hiring unknown moving companies – Overcharging
The moving industry being as crowded and competitive as it is, companies are always looking for ways to stay ahead of competitors. One of these ways comes with moving costs that can be quite flexible, depending on a number of factors related to your move, such as date, volume, distance, access, etc. The fact is that there are a lot of variables that can influence the expense of coordinating a move, especially local and last-minute ones. Unknown moving companies will usually look to sway you with verbal guarantees and promises of clear and transparent costs whereas reputable moving companies have a more clear understanding of such circumstances and will give you fair warning while planning the moving process.
This is why it is vital for customers to pay close attention to specific details of what is included in the estimate to avoid any unexpected charges. When comparing one company's estimate to another company's estimate, you need to be certain there's an apples-to-apples comparison. Otherwise, you risk choosing an unknown company that initially presents a simple calculation but ends up overcharging you in the end.
Late arrival
Even the best and most experienced moving companies can be late in their deliveries. However, they do have a reputation to maintain and your negative review can actually hurt them. But when it comes to unknown movers, they don't really care. They can simply rebrand their business tomorrow and none's the wiser! That is why these movers might not even try their hardest to deliver your things on time. This can be a real problem in some situations, such as Seattle senior moving, for example. An unknown mover can simply choose to store the items indefinitely to free up their truck, so they can take on another job. And the thing is, they don't really suffer any consequences for it. That is why it is such a big risk to hire them in the first place. They don't have the "stops" that all the established moving companies do.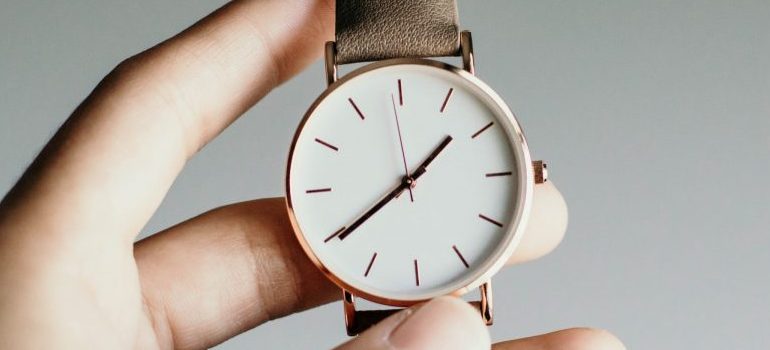 Moving scams – One of the most infamous risks of hiring unknown moving companies
Lastly, an unknown mover can actually be a fraudulent mover. As far as scams go, moving scams are one of the easiest to set up. All someone needs is a moving truck, a couple of guys or gals to arrive at your doorstep and that's it. It is unbelievably simple to execute. Then you pay some money in front and you never hear from them again. Or they take your belongings and vanish without a trace. Being a victim of a moving scam can be seriously debilitating, as you will end up with no belongings to speak of. It can be a huge financial loss.
Now that you know what are the risks of hiring unknown moving companies, it is up to you to choose whether to accept them or not. We can't tell you what to do, we can only provide you with the information on possible consequences.
Let our team put together a comprehensive moving plan for you. Complete our simple free quote form or contact us at 1-888-300-7222.