Practical ways to prepare for living abroad
Leaving a native country to live overseas is one of the biggest steps in peoples' lives. This is a big decision that can hugely impact your life – both, mentally and physically. Moving abroad is a difficult process you simply have to go through. So, it's important to prepare for it in advance so that you can minimize the negative effects that it can have on you. The good news is that there are a lot of ways to prepare for living abroad by which you can diminish the negative effects of your move.  The whole process of moving abroad is very nerve-racking. So, you need a reliable moving company which can relocate you smoothly which is the first way to reduce your moving stress. Moving company Washington will take special care of you and your valuable belongings. We give our best to make relocations less stressful to our customers.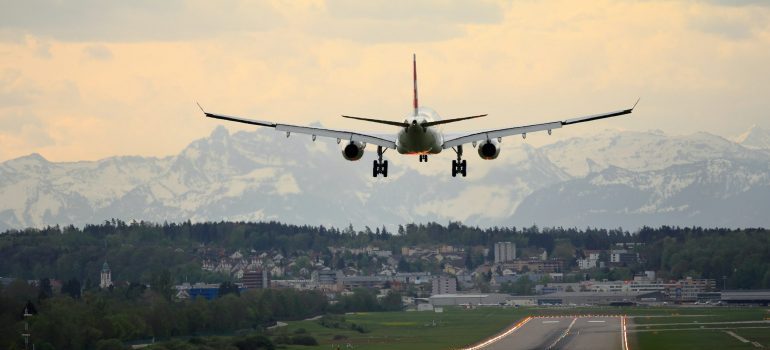 As an expatriate, you will experience a lot of emotional struggles. On moving days, and in the first weeks when you get to your new home you'll have emotional ups and downs. It's normal to have emotional swings and to feel down-hearted. Let us provide you with the best ways to get ready for going overseas. Establish them in your life in order to reduce moving-related stress and anxiety.
Develop a positive attitude
Working on your mindset is crucial to overcome hard times. Without a doubt, moving will negatively affect your mental health. First of all, you have to realize what you are going through and to try to work with your emotions. When you accept every difficulty that appears, everything gets much easier. It's important to stick to your daily routine as much as you can. Don't give up on everything you do just because you won't live in that city in near future.
Remember that feeling sad is not a bad thing. Accept the negativity and don't try to pretend you feel happy if you don't. That's a bad strategy! Let your emotions overwhelm you. When you intentionally mask your emotions, they can return with greater intensity. And if that happens, coping with stress will be more challenging.
Read a lot
You should take some time to do plenty of research about your new place of residence and even about the whole country. So, where to star? Start with the visas. It's important to know what exactly you need to enter the country. Keep in mind to read-only authorized sites. Next, you can search for accommodation. Surf the internet to find as much information as you can about accommodation costs and other taxes and utilities. All this info will make it easier to find a perfect place to live.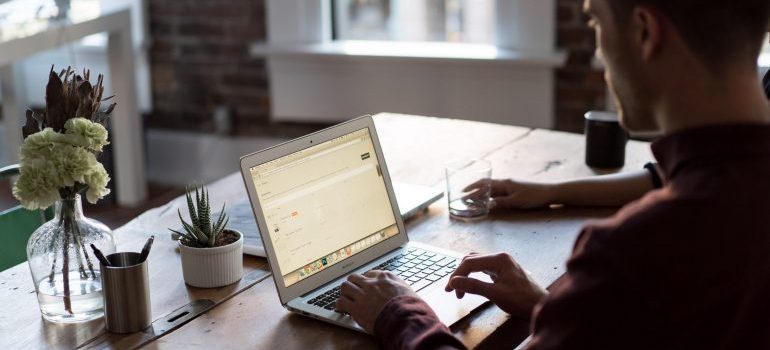 Read about the culture and history of that particular country. That will help you learn about cultural differences between your native country and the host country. This way you'll adapt easier and know what you can expect from locals. Furthermore, you can do a bit of research about near landmarks and natural attractions. By doing so, you'll get to know the place better which is the best way to adapt to a new place. Once you move there, you will already know where you can go to have fun or to relax. This is the best way to fall in love with one place.
Read a lot about moving companies, you want to make sure you choose the trustworthy one. You don't want to let anyone move your precious belongings like your piano, for example. For the smoothest piano move, hire piano movers Seattle and be sure your piano is in good hands.
Visit your new home
One of the best ways to prepare for living abroad is to visit the place you're moving to. When you visit the place you can experience the local atmosphere and to see how local people live there. While staying in the place, you'll see where markets, shops, restaurants, and bars are located. You'll get a much better perspective of your new place. Also, you can go to the banks and schools, if you have children, to gather the information you need. Once you gather all the info, you'll relocate with less stress since you already know the place to some degree.
On the other hand, if you move some of your belonging to storage, you may want to come back to pick up some of those items. If you want your valuable belongings to be safe and fully protected – contact Newcastle storage.
Talk to locals and other expats
This could be one of the most practical ways to prepare for living abroad. Talk to locals and expats living there before you move and when you move. If you talk to them before you move, they can give you first-hand information that can have an impact on your final decisions. Once you move there they can help you adapt more quickly with different pieces of advice. Talking to expats can be very helpful. They can tell you what mistakes they made and how they managed to overcome difficulties. This information can be crucial for you to start a new life in the best possible way. Furthermore, talking to people will make it easier for you to make friends. When you have a lot of friends to help you and to have fun with them, everything is easier.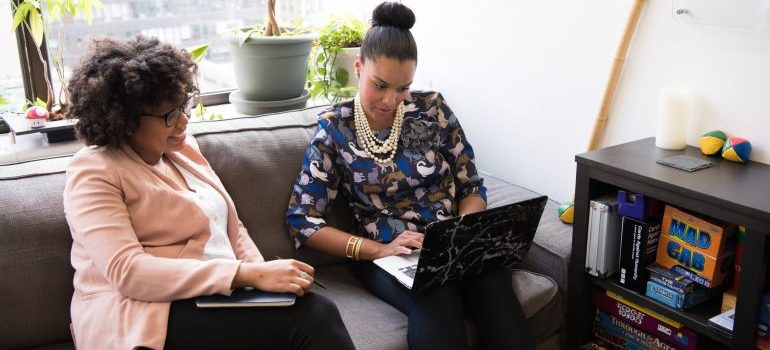 Plan a trip home
If you experience homesickness, going back home from time to time could be your savior. It's good for your mental health to go back to see your beloved people. When you visit your home country, you'll revive your beautiful memories, and hanging out with friends and family will help you overcome homesickness. A week or so at home while enjoying your favorite traditional dishes can give you a mental break from all the chaos you previously had in your life.
Learn the language
Learning the language is crucial. If possible, enroll in a course, that's also one of the ways to prepare for living abroad. While learning the language of where you're going to live, you can learn a lot of things about your new country. Of course, you won't be fluent in a few months, but knowing the basics will help you a lot. If you don't know the language, you'll need someone's help all the time, which could put more pressure on you and make the whole process more stressful.
Let our team put together a comprehensive moving plan for you. Complete our simple free quote form or contact us at 1-888-300-7222.