Tips for combining two homes into one when moving
Have you decided to finally take a leap of faith and move in with your significant other? It doesn't matter whether this decision was made after much deliberation or in the spur of the moment – you are in for a whole new life. But before you can start enjoying your exciting new lives, there's one thing you need to do – successfully merge two households into one. For starters, you are probably going to have to work with the best Issaquah moving companies (insert your location), as this is an event that requires a professional's touch. As for yourself and your partner, you need to acquire some useful tips about the process of combining two homes into one when moving. And who better to distribute them than our qualified professionals with 130 years of experience?
Good communication is imperative for the process
Since you have decided to move in with your significant other, it can only be assumed that you don't have a problem with keeping good communication. That's great, as good communication is going to be crucial for the journey you are on. Whether you are moving into a brand new place or have decided for one of you to move into another one's home, it's important to plan the process thoroughly.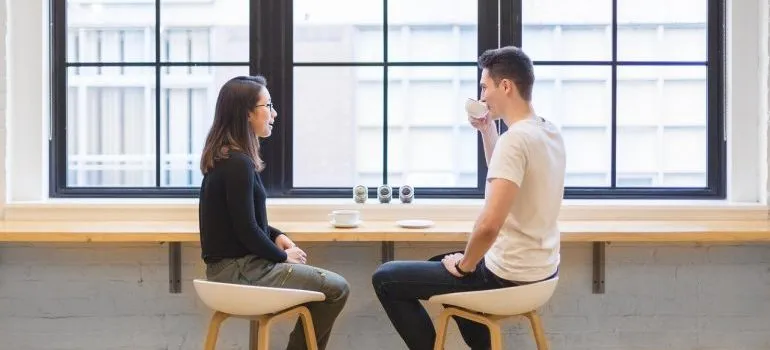 So sit down and discuss the details. What do you want to see in your home and what are your partner's wishes? Bear in mind that compromise will be necessary now that you two are living together. And the compromising begins now. From deciding which long distance movers Seattle to hire to the process of choosing the style of the living room, you will have to make joint decisions.
Decide what stays and what goes when combining two homes into one when moving
The challenges of the process are quite obvious. Currently, you have enough items to fill up two homes. But what you are supposed to end up with are enough items for equipping one household. Both you and your partner will have to make some hard decisions in the days to come.
Start by making a list of things you absolutely can't live without. Whether that's an old chair you've had since childhood or a state-of-the-art home audio system, you shouldn't be forced to give up on things that mean a lot to you. That being said, you also won't be able to keep all of your items with you. So dedicate a few days of your time to going through your items and getting rid of some of your possessions. You can throw away your items, donate them, or put them in storage units Lynnwood WA. It goes without saying that your partner should do the same. With all of your items sorted out, everything will be much easier.
What about the decor?
Oh, how nice it would be if you and your partner loved the same things. But what happens when your other half is a lover of minimalism while you prefer a more eccentric type of decor? And what if you two have different preferences and tastes but are both stubborn? Well, then you have a long road ahead, as merging two different households into one entails a lot of effort and patience.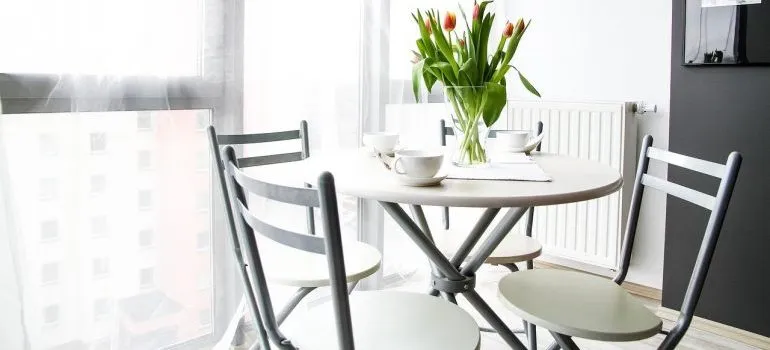 You and your partner are going to have to work towards making decisions that you both are satisfied with. So maybe instead of opting for one style or the other, you could find a third style you both like? Or maybe you could decorate a few rooms, letting your partner decorate the other ones? Either way, this is the right time to start making decisions that are going to work for both of you.
Leave enough space and money for renovations
When merging two households into one, some renovation is bound to happen. It doesn't have to happen around your moving day, but it will certainly happen a few months down the line. All of our professionals at Hansen Bros. Moving & Storage know how expensive renovations are. That's why we always recommend that you leave enough money aside for future works on your home.
So go through your future home and look for room for improvement. Outline what you plan to do in the next couple of months so that you don't focus your efforts on something that you plan to redo either way. Once again, listen in on what your partner is saying. You might not agree with his or her ideas about your space, but you have to remember what we talked about. Compromising will be key for the overall success of your life together.
Get the necessary help when combining two homes into one when moving
It doesn't matter whether one or both of you are moving – you are going to need someone's assistance in order to relocate all of your items. The best thing would be to hire reliable Seattle local movers who have sufficient experience with the task. But if you can't afford professional movers at the moment, you can at least ask some of your friends or family members for support.
Be very specific about the type of help you are requesting. Your friends need to know what they are signing up for and they need to have all the details of the process. So inform your moving allies about these pieces of information as soon as you know the date and time. Also, don't forget to treat your friends at the end of the day, no matter how insignificant their role in your relocation was. If someone took the time of their day to help you pack, the least they deserve is a nice lunch.
That being said, do you think that combining two homes into one when moving will be difficult? It might seem like it, but as long as you listen to your significant other and make decisions together, you will enjoy your sweet new life.
Let our team put together a comprehensive moving plan for you. Complete our simple free quote form or contact us at 1-888-300-7222.