Tips for loading a moving truck like a pro
When you embark upon a move, you will find yourself in the middle of many different and completely new processes. There's the process of hiring international commercial shipping companies; the process of packing your belongings in moving boxes; and then, there's the task of loading a moving truck. If you have rented a moving truck and are nearing the end of your relocation preparations, then now's the right time to learn the best way to pack and load your belongings inside a moving truck. It doesn't take much – it just takes a bit of creativity.
First things first – you will have to choose the right sized moving truck
During our 130 years of experience, we have dealt with relocations of all sizes. It is for that reason that we know that sometimes people will require a smaller truck, while others will require a couple of large trucks. The only way to save your time, as well as nerves, is to choose the right sized truck from the start. The best way to make a good choice is by reading all the details about the truck rental options.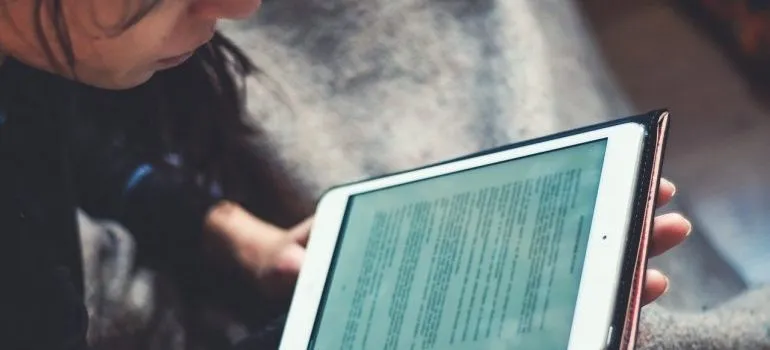 Every moving truck rental company should provide you with a thorough list of the amount and weight of items that can fit inside a truck. We can only advise you to try and be modest and realistic. Even though it seems like it, you probably won't need a moving truck as big as the ones the best freight companies Seattle use. Instead, read about the experiences other people have had with the company you are considering. That should give you a good idea as to what to rent for yourself.
Furniture disassembly is a must when loading a moving truck
Some people view furniture disassembly as an unnecessary step – a step that will only lead to you wasting time. But the truth is that it is this step that will help you maximize space inside the moving truck, and make it easy to load all of your items. Depending on which Seattle local movers you choose, you could have professional help with this step. But if you are left doing it on your own, we have some valuable tips for you:
Make sure you assess which items and parts can be taken apart and which ones can't. 
Memorize the disassembly process for each of your items – remember that you have to reassemble them once again. 
Take extra good care of small parts such as screws and bolts. They can go in a separate ziplock bag. 
Disassembling your furniture might take some time out of your day, but we can assure you that it will be a good use of your time. You will be able to place more items inside a truck, thus saving precious space and money.
Heavy items are the first ones to be loaded
We know how tempting it is to just throw in your items inside a truck without any specific order. But that's the complete opposite of the proper way to load your moving truck. If you happen to be looking for the right way to load your items, you have to begin by loading the heaviest items first. That means that your mattresses, bed frames, and refrigerator should go first. Furniture this heavy should not be placed on top of any fragile items that could easily end up broken due to the increased pressure.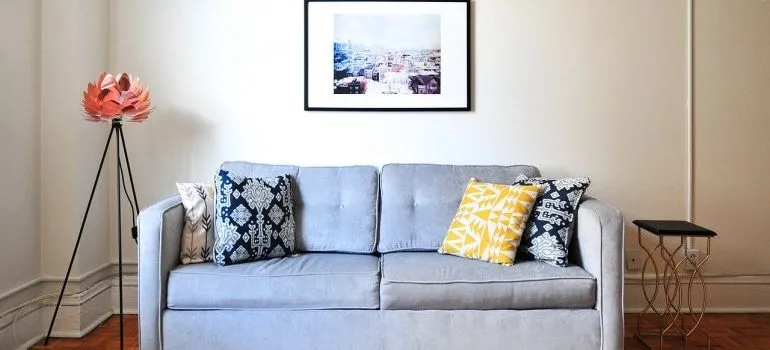 An extra tip from our premier interstate movers in Seattle – your couches, headboards, and tables can and should be put in an upright position. Keep these items closer to the front of the truck and secure them with moving straps. They will ensure your items stay in the right place.
Your lightest items are the last ones to be loaded
By mentioning that the heaviest items go first, you were probably able to conclude that you should save the lightest items for the end. Medium to lightweight boxes of appliances are very fragile and need to be protected during the transport. Just like with heavy items, you need to protect these belongings by securing them with moving straps.
When it comes to your most fragile items, such as mirrors and collectibles, be sure to pack them at the very top of the pile. Also, if you have any items that are of special value to you, it's always best to keep these essentials with you during relocation. If something is so valuable that you can't imagine replacing it, then it's certainly worth being put next to you.
Miscellaneous tips for loading a moving truck like a real pro
Use moving blankets for covering your precious possessions after putting them in a moving truck.
Roll up your rugs and put them in a plastic bag that will provide good protection for them.
Enlist the help of a few close friends that will help you load your items.
Keep your essentials box in an easy-to-reach place inside the truck.
The conclusion
It certainly won't be easy to pack your moving truck when you have no prior experience in the matter. But loading a moving truck isn't as hard as it seems – all you have to do is follow the rules we have mentioned above. But if you ever feel like this will be too much work for you, you can simply get in touch with Hansen Bros. Moving & Storage. It will be our pleasure to take care of this task for you. After all, that's what we are here for – to make your relocation easy and stress-free. Give us a call at any time – it will be our pleasure to help you move with ease.
Let our team put together a comprehensive moving plan for you. Complete our simple free quote form or contact us at 1-888-300-7222.