Tips for making the moving process faster
With all its intricacies, complexities, and problems, moving constitutes one lengthy and time-consuming process. In fact, relocation has become such an infamous event that having a quick and effective relocation has become unimaginable. We here at Hansen Bros. Moving & Storage know the truth, and the truth is that there are many things you can do when it comes to making the moving process faster. So listen up, because a quick move has never been this close.
Essential tips for making the moving process faster
As a company that wants to make relocation a much more appealing endeavor, it will be our pleasure to share with you some tips that will help you have a quicker move. While every piece of advice we are going to distribute is of equal importance, we dare to say that letting go of all that built-up stress is the main piece of advice we could give you. Everything will be much easier when you are not unnecessarily worried and anxious about the days to come.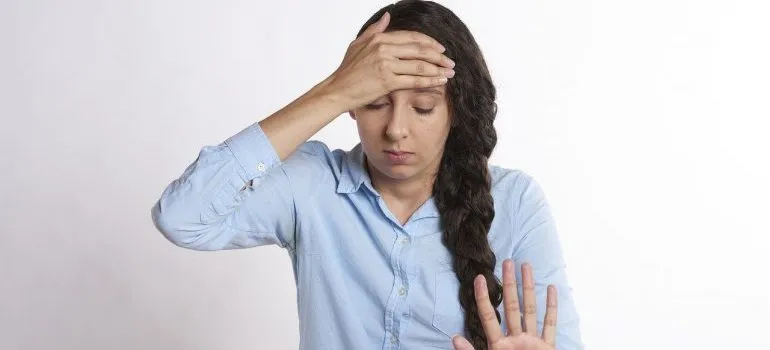 Find your movers right off the bat
We won't go as far as to say that you can't have a successful move without the best movers Bainbridge Island or anywhere else in Washington. But we will tell you with absolute certainty that it will be much easier to have a seamless transition when you have a good moving team by your side. That is why finding the perfect moving company for your needs should be your main priority.
You should bear in mind that the best movers in the business are usually booked months in advance. So, don't procrastinate when searching for local, long-distance, or international movers Seattle. Secure a reliable moving company and you are much more likely to have a quick and trouble-free move.
Donate your items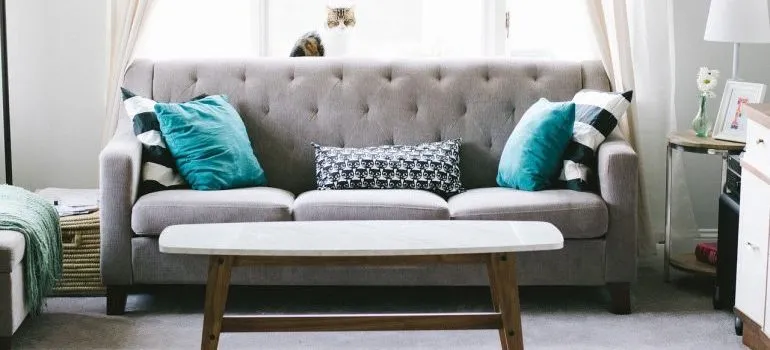 It's only logical to think that your move will take longer if you are relocating a huge number of things. The problem is that most of those items have probably seen better days or are no longer used in your household. Do yourself a favor and make your moving process faster by donating large furniture pieces that you plan on replacing in the upcoming months. You will need to arrange a donation pick-up for heavier items, while you can take care of smaller pieces in your own vehicle. With so many different US charities that are just waiting for donations, you would be doing everyone a favor.
Make the moving process faster with smart packing
You must be aware of the fact that packing is the biggest and most challenging task of your entire relocation. As such, it is a process that will take up most of the moving process. You can't exactly manage to pack all of your household items over the weekend. Sure, you can always pay for packing services and avoid all the problems that come with packing. But if you decide to tackle this task with a DIY approach, then you will have to cut corners and save time wherever possible. Luckily, there are many different things that you can do to make moving and packing faster and more efficient.
Don't take items out of your dresser drawers. Instead of taking your items out of the drawers, simply remove the drawers from the dresser and secure them with layers of plastic wrap.
Let your clothes hang. You already know how much work it will take to take the clothes off the hangers, fold them, and put them inside moving boxes. Avoid any loss of time by leaving the clothes on the hangers and putting them in specialized wardrobe boxes or large garbage bags. Some solutions aren't elegant, but they are most certainly effective.
Use your suitcases. Why would you relocate empty suitcases when they would be the perfect container for your clothes during transport?
Be creative with soft items, such as linens and towels. They can be great for wrapping your glasses and you can even use them to pad the cardboard boxes.
Bear in mind that moving companies also offer many different special services and a lot of them revolve around packing. By using special services, you can have packing supplies delivered to your property and you can even hire a team to pack all of your household items. Just imagine the amount of time that professional packing services can buy you, and all the other things that you can get done with that time.
Have someone who can take care of your kids and/or pets on your moving day
It's a general recommendation to let your kids be involved in the moving process as much as their age allows it. However, once the day of your move comes, children have no place in the house. That's why it would be best to arrange childcare services for the day. We will leave it up to you to decide whether you want a professional or a family member looking after your kids on the day of the move.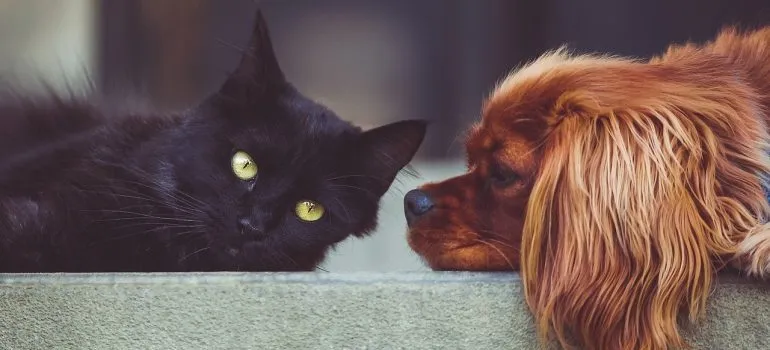 It's also a rule of thumb to have someone take care of your pet on that big day. Your little furry friend can easily get upset by all the new people in the house. So, have someone who can look after your pet while your local movers in Seattle do their job. It will free up your time, meaning that you can help your movers and make your relocation faster.
Get an early start
At the end of the day, you can't expect to have a quick relocation if you get up at 10 am on the day of your move. Instead, you should get up as early as possible and get started before the movers arrive. Hey, nobody said that making the moving process faster was easy. We know that many of you are night owls, but some things deserve a certain sacrifice. Go to bed early, wake up at dawn, and use your moving day to the fullest.
Let our team put together a comprehensive moving plan for you. Complete our simple free quote form or contact us at 1-888-300-7222.