Tips for seniors moving in Bainbridge Island
Like most things, moving gets harder with age. But that shouldn't stop you from relocating to Bainbridge Island! In fact, you shouldn't have to give up anything you want to do. Instead, all you need to do is learn how to make it easier. For that reason, we have compiled some tips from professional Washington movers regarding seniors moving in Bainbridge Island. If you follow them, you'll surely find that your relocation can go smoothly and easily no matter your age!
Always start with a good plan for seniors moving in Bainbridge Island
Every relocation should start with a plan. When you have as much to do as you will have when moving, it's vital to stay organized. So make planning your first step when moving! Write down everything you need to do – research moving companies, hire movers, pack, organize for travel. Break everything down into smaller tasks that are more manageable. That way you won't get overwhelmed at the enormity of a single huge task. Put your plan on a timeline to make it easier to keep track of when you need to be doing what.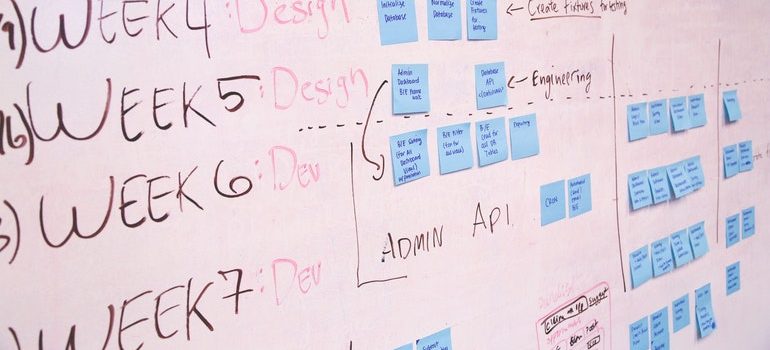 If you're not sure that you can keep track of everything you need to do, then HB move management may be the right choice for you instead. Our moving coordinators will work closely with you to ensure that your relocation goes the way it should while relieving of you the stress of keeping an eye on everything yourself.
Procrastinating is a mistake you must avoid
One of the biggest mistakes people of all ages make when moving is putting things off. The problem with this is that moving always takes time. Usually, it takes more time than you expect. And when you're older, like most things, it takes longer than it used when you were young. So don't waste too much time before you start planning and packing. The last thing you want is to end up with only a few days to pack your entire home. That scenario is simply too stressful and daunting, especially for senior citizens.
Seniors moving in Bainbridge Island will be easier with help
Everything is easier when you have someone by your side to help you. So don't try to move on your own! That's a big task and one that you don't want or need to take on alone. As a senior especially, you'll want someone to help you pack, clean, and carry heavy things. Your best option for this is movers Bainbridge Island who are professionals at just this. They are the best way to relocate quickly and safely. Among the services that you can expect from them are efficient packing using high-quality materials, disassembly and reassembly of furniture, loading and unloading the moving truck, storage space if necessary, and of course the transport of your items to your new home.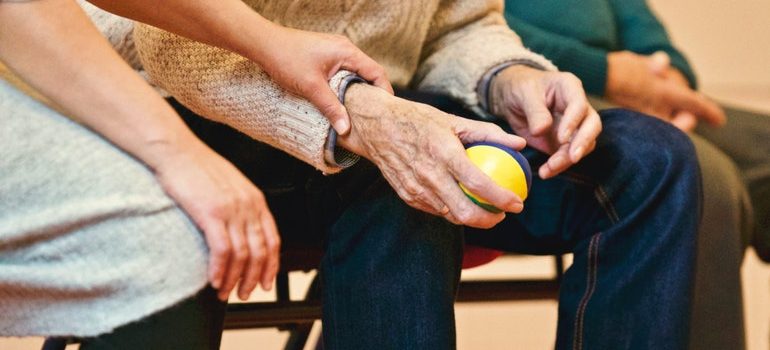 Many moving companies WA offer special discounts to seniors that you may qualify for. However, if you cannot afford to pay for all these moving services or simply do not wish to, you can also look for help elsewhere. Your family, friends, and neighbors may be able to assist with some tasks and make the move easier on you.
Declutter, downsize and learn to let go – moving will be easier with fewer things to move
Decluttering before a move is always a good way to go. You'll already be going through all your stuff in order to pack it. So this is a great opportunity to get rid of the things you no longer need as well. You have probably accumulated quite a few items over the years, many of which you don't really use anymore. And now is the perfect time to learn to let go of them!
Give some of your art and decorations to family or friends who will appreciate them. Or donate some of your old clothes that you no longer wear anyway – they may serve someone else better. Finally, there may be some things you own that are simply no longer useable. Don't hold onto them unnecessarily – throw them away to make space for new and better things.
What will you keep?
You should always be radical with decluttering and get rid of as much as possible. But this does not mean you should throw absolutely everything away. Possessions are rarely just things to us. They are memories from other times, souvenirs from other places, things we love and cherish. And getting rid of those would hurt. So it's important to know what to get rid of. If there are some things that mean a lot to you, like a wedding dress, a framed photo from a birthday, a ceramic dish you bought on your favorite holiday – keep them, even if you never use them. But learn to prioritize or you'll fall into the trap of thinking you care about all your belongings equally. Remember that something must go.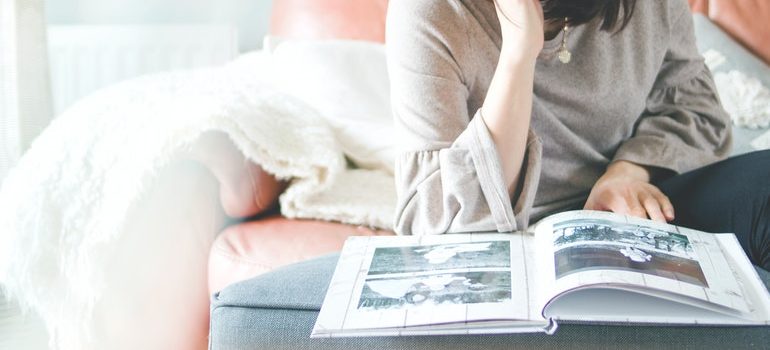 Packing tips for seniors moving in Bainbridge Island
Packing is often one of the hardest things about moving, even after you parse through all your things. And the physicality of it can be particularly difficult when you're older. So here are some tips to make packing for a senior move easier:
get help: whether it's from your family and friends or from professional packers in Seattle, it'll come in handy
break it down into smaller tasks: don't try to do everything at once – pack by room or category
be mindful of weight: everything you pack, someone will need to carry at some point so make sure the boxes are not too heavy
plan for unpacking: remember that you'll need to unpack everything as well so label properly and mark boxes you'll need to unpack first so they're loaded onto the truck last
Make preparations for your life after the move
Seniors moving in Bainbridge Island doesn't just end with arriving at your new house. You'll still need to settle into your new home and neighborhood. To make this easier, plan ahead. Set up your utilities before you move, have someone clean your new home in the days immediately before your arrival, think of how you want to put up your furniture so it's easier to direct your movers when unpacking, and generally make preparations for after the move. This will make it easier to get comfortable in your new home fast.
Let our team put together a comprehensive moving plan for you. Complete our simple free quote form or contact us at 1-888-300-7222.