Ultimate international moving checklist
If you have ever moved down the block, you must know how difficult relocation is. Now imagine having to move all the way across the world. It seems scary, doesn't it? We won't lie to you – your overseas relocation will be far from easy. But with our international moving checklist, you will increase your odds of having a successful relocation where you won't forget to do any of those important things, like bring your documents. So sit back and let Hansen Bros. Moving & Storage share our most valuable tips – coming to you in the form of a checklist.
Week-by-week international moving checklist
What to do 8 weeks before your move?
Without a solid relocation plan at hand, it's highly unlikely that you will have a successful relocation. Plan everything – from your finances down to the exact moving date.
Browse through different moving companies.
While a local DIY move might be doable, we don't suggest you attempt a DIY international move. So go through different international shipping companies Seattle has to offer and choose the one that works best for your needs.
Sort through your belongings.
Do you really need to relocate all of your possessions across the world? We know you know the right answer, so start decluttering and sorting on time. And if you are having trouble letting go of some items, just think about all the money you are saving.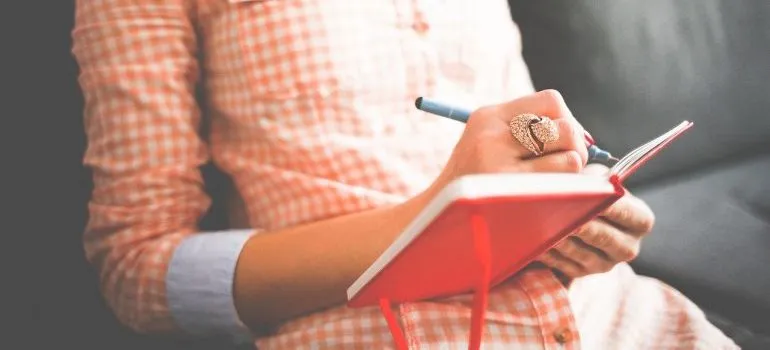 What to do 7 weeks before your move?
You can't pack your items without dozens of moving boxes and protective packaging galore. Our international, as well as local moving teams, know that it's important to acquire high-quality packing materials, as well as to buy more than you think will be necessary.
Have a fantastic yard sale.
If you have already decided which items to leave behind, now is the right time to sell them by organizing a yard sale. This is a great way to add some money to your relocation budget, not to mention get rid of your surplus items.
What to do 6 weeks before your move?
Deal with your child's education.
Are you moving with kids? Then you have a very important entry on your international moving checklist to deal with – getting copies of your child's school record. You will also need to register at schools that are in the vicinity of your new home.
Transfer medical records.
This week seems to be all about the important documents. Make sure you find a new physician near your new home and transfer your medical records there. This is especially important if a member of your family is getting a prescribed therapy and has special needs.
What to do 5 weeks before your move?
This isn't the right time for you to pack essential items – but you can certainly get started with the non-essential items. Pack those items you rarely use – such as seasonal clothing and holiday decorations. It will be easier to pack essentials once you get these out of the way, and you will certainly avoid stressful last-minute packing.
Don't forget to label the boxes.
Labeling the moving boxes should be one of the most important entries on your overseas relocation checklist. This way, your movers will know which boxes contain fragile items – not to mention how easier it will be for you to unpack at the new location.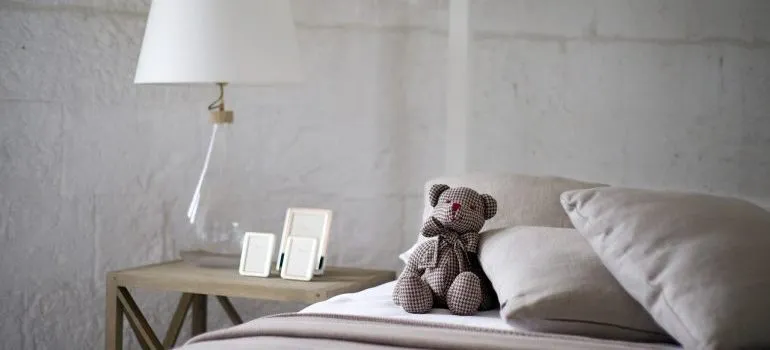 What to do 4 weeks before your move?
The worst thing would be for you to arrive at your new home after a long trip just to find out you have no Internet connection. So make sure you schedule the switch-off date of your utilities at the new location and schedule a switch-on date at the new residence.
Notify people about your upcoming relocation.
Banks, landlords, employers, family, and friends – the list of people and organizations that you need to inform about your upcoming move is a long one. Make sure everyone is informed about the date and the location of your move.
What to do 3 weeks before your move?
This is just a little reminder that you have food at home that needs to be eaten before your move. So stop buying frozen food and buy only essential items, such as eggs and bread.
Take care of your pets, plants, and car.
In case you are moving internationally with pets, you have a lot of work in front of you. Take care of their transportation, as well as finding a new vet. Get your car serviced and arrange for a transfer of the valuation coverage policy. Also, figure out what you are going to do with your plants – are you taking them or leaving them behind?
What to do 2 weeks before your move?
Start packing the essential items.
You only have two weeks left before your move. Now is the right time to start packing the essential items, as well as your furniture. Once again, don't forget to label the boxes as soon as you pack them.
Arrange cleaning services.
The best-case scenario would be having both your old home and the new one cleaned. If you need help arranging cleaning services, you can turn to our HB move management department for help – or you could do it yourself.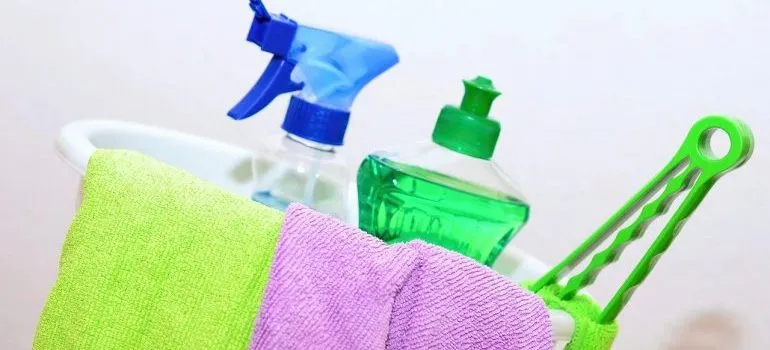 What to do 1 week before your move?
Prepare an essentials box.
You definitely don't want to arrive at your new home across the world and spend an hour searching for your toothbrush. That's why you need to pack a box that will contain all the essential items, such as personal hygiene products and a fresh set of clothes.
Do a last-minute checkup.
This is the right time to go through your overseas relocation checklist one last time and check whether you did everything you were supposed to do. Call your movers once again and go through all the last-minute details.
What to do one day before your move?
Feel free to relax and take a sigh of relief. If you followed our week-by-week international moving checklist, all you have to do today is collect your documents and ensure they stay close to you at all times. Congratulations – you have successfully gone through all the preparations for your big day! We hope that the rest of your move will go smoothly and that you will refer to your international move as a wonderful thing.
Let our team put together a comprehensive moving plan for you. Complete our simple free quote form or contact us at 1-888-300-7222.