Tips for Shipping Your Car to Seattle
Seattle stands out with its unique combination of urban landscapes, nestled among coastal lines, forests, and mountain ranges. So, when it comes to shipping your car to Seattle, it's crucial to recognize that this isn't just another move. If you're considering this endeavor, a deeper understanding of the city's nuances can spell the difference between a seamless move and unexpected challenges. This guide, prepared by the best movers Seattle can offer, aims to equip you with the knowledge to make your car's journey as smooth as your morning coffee.
Navigating Seattle's Landscape and Traffic
Maneuvering a vehicle through Seattle isn't as straightforward as it might seem to the uninitiated. The city's unique geographical quirks combined with its often unpredictable traffic patterns can pose challenges even for the most seasoned drivers. Thus, it is essential to get familiar with the two major aspects that play a crucial role in transporting your car seamlessly through the city: the geographical layout and the ever-evolving traffic dynamics.
Geography Matters
At first glance, Seattle's serene waterfronts and verdant terrains paint a peaceful picture. But look beyond, and you'll realize that this city's topography is much more complex. The hills, the periodic stretches of coastline, and the presence of mountain ranges like the Cascades and Olympics make it a logistical challenge.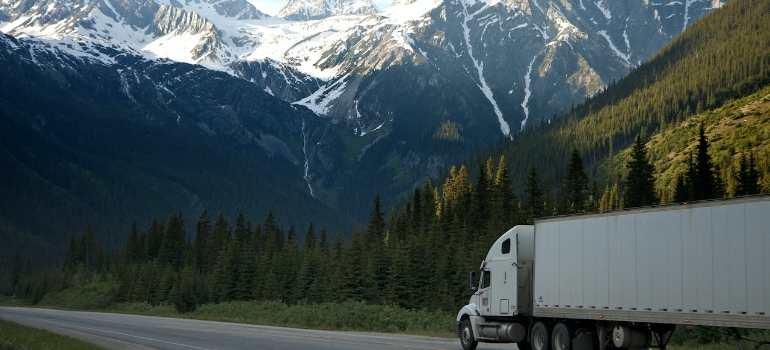 For car transporters, this means more than just following a GPS. Elevations can affect how a loaded truck maneuvers, especially with multiple vehicles onboard. The winding roads of neighborhoods like Queen Anne or the sharp turns on the way to Pike Place can test even the most experienced drivers. Knowledge of these areas isn't just beneficial; it's vital. If your chosen mover can discuss the city's geography with precision, it's a sign they've done their homework.
Traffic Puzzle of Shipping Your Car to Seattle
Seattle's traffic reputation precedes it. Frequent travelers and locals will recount tales of the I-5 during rush hour or the bottlenecks near major event spaces. However, traffic in Seattle isn't just about volume; it's about diversity. You have standard vehicular congestion, yes, but also pedestrians, cyclists, and even ferry queues to consider.
When using the most reliable moving services Seattle can provide, you're not just getting transport; you're getting expertise. True experts plan for the unexpected – be it a Mariners game letting out or the sudden closure of a ferry terminal. And thus, they ensure that your vehicle doesn't bear the brunt of these unforeseen events. A seasoned mover will have contingency plans, alternate routes, and real-time traffic data at their disposal.
Picking Your Shipping Expert
Entrusting someone with your vehicle, especially in a city as multifaceted as Seattle, requires more than a cursory glance at a list of movers. The expertise, adaptability, and commitment to quality can make all the difference in ensuring your car's safe and timely arrival. In this light, look into the essential considerations you should keep in mind when making your choice.
Partnering Up
Washington, and Seattle in particular, is a dynamic region. As such, transporting a vehicle here isn't just about moving from point A to B; it's a complex logistical process. So, when selecting a trustworthy moving company Washington folks rely on, you're not just choosing transport; you're choosing expertise. A company familiar with the state's intricacies will be proactive, anticipating potential challenges tied to the region's unique weather patterns or annual events.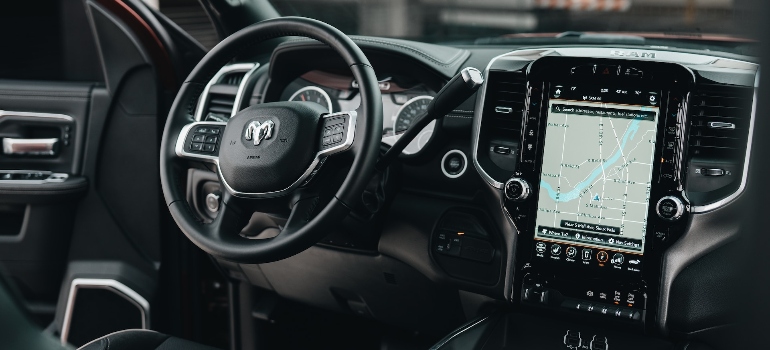 Quality Over Quantity
In today's digital age, reviews are at our fingertips. While it's tempting to pick a mover based solely on star ratings, diving deeper can yield more significant rewards. Beyond licenses and credentials, consider how the company responds to feedback. Do they address concerns? Are they adaptable?
Furthermore, Seattle's climate is notoriously varied. Rain can affect road conditions, and in winter, certain mountainous areas may face snow. Is your chosen company equipped to handle these challenges? Do they offer covered shipping to protect against the elements? The more comprehensive the service, the better your car is protected.
When it comes down to it, shipping your car is about trust, expertise, and adaptability. Ensure you're armed with the right knowledge and partnered with the right experts, and your car's Emerald City transition will be a breeze.
Grasping Seattle's Climate Impact
When shipping your car to Seattle, understanding the city's climate nuances is crucial. The mixture of occasional sunny spells, frequent rains, and winter snows in some areas can affect transportation schedules, road conditions, and the overall well-being of your vehicle. Here's how Seattle's weather can influence your car's move and how to be prepared.
Rain City Preparedness
Seattle's nickname, "Rain City," isn't just for show. On average, the city witnesses 152 days of measurable precipitation annually. And this isn't just light drizzles and occasional downpours; there are days of persistent rain that can, over time, impact vehicle exteriors. So, when moving your car with the professional shipping companies Seattle offers, inquire about weatherproof transport options.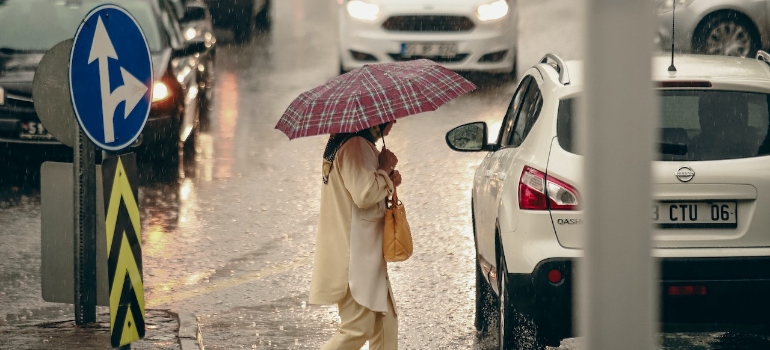 Some companies might use specialized coatings or covers that protect against water damage and road splash. Also, consider checking the drainage and seals of your vehicle beforehand. If moving an antique or luxury vehicle, enclosed transport becomes a worthy investment.
Winter Transports
Seattle may not be a winter wonderland, but certain areas, especially the outskirts, can witness snow. If you're moving during the colder months, especially to or from places like the Cascade foothills, it's crucial to ensure that your moving company has experience with snowy or icy conditions. Proper tire chains, familiarity with de-icing protocols, and awareness of snow-clogged routes can make the difference between a safe move and potential complications.
But it's equally vital for car owners to prep vehicles for shipping. Consider antifreeze levels, battery checks, and tire conditions before transport. This not only safeguards the car but makes the mover's job easier and more efficient.
Understanding the Different Shipping Options
When you're prepping to move your vehicle, you're not just choosing a moving company—you're selecting the means by which your car will be transported. Each option has its pros, cons, and best-fit scenarios. Let's demystify these choices.
Open vs. Enclosed Transport
Benefits and Drawbacks: Open transport, as the name suggests, leaves your car exposed to the elements. It's the most common method, primarily due to its cost-effectiveness. However, while your vehicle is secured, it isn't protected from weather or road debris. On the other hand, enclosed transport shields your vehicle entirely, offering protection from external factors. It's particularly recommended for luxury or antique cars.
Cost Differences: Open transport tends to be more affordable, given its ubiquitous nature and the ability to transport multiple vehicles simultaneously. Enclosed transport, with its added protection, comes at a premium.
Recommendations Based on Vehicle Type and Value: For everyday cars or ones with lower monetary or sentimental value, open transport is often sufficient. However, for luxury cars, antiques, or vehicles with significant sentimental value, the extra cost of enclosed transport is a worthy investment.
Finally, when deciding between open vs. enclosed transport, consider factors like the protection shipping crates Seattle services provide to additional car equipment, ensuring its safety from elements.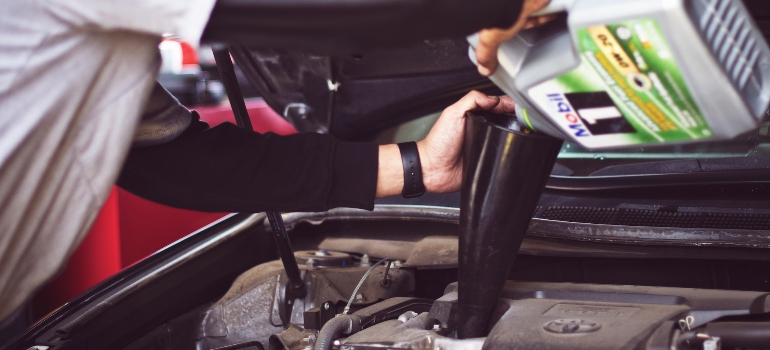 Door-to-Door vs. Terminal-to-Terminal Shipping
Door-to-Door: This method offers the convenience of having your car picked up from its current location and delivered directly to your new address in Seattle. It's a premium service, but it's unparalleled in terms of ease and time-saving.
Terminal-to-Terminal: Often more affordable, this method involves you dropping off your vehicle at a designated terminal and picking it up from another terminal in Seattle. While it requires more effort on your part, the cost savings can be significant for those on a tighter budget.
Timeframes and Expedited Shipping
Transporting a car isn't an overnight process. Depending on the distance and mode of transport, shipping your car to Seattle can take anywhere from a few days to a couple of weeks. Always ensure your mover provides a reasonable and clear timeframe. If you're in a hurry, many companies offer expedited shipping for an added fee. This ensures your vehicle gets priority and reaches you in the shortest possible time.
Navigating Documentation and Regulations
Seattle, being a major city, has its share of regulations, permits, and documentation requirements for vehicle transport. It's not just about driving into the city; it's about ensuring every "t" is crossed and "i" dotted.
City Permits
Seattle's diverse neighborhoods, with their unique layouts, sometimes demand specific permits, especially if your vehicle requires a larger transport vehicle. Your chosen car shipper should be proactive in informing you about any neighborhood-specific requirements handling most of the permit-related paperwork. As a due diligence step, always confirm with the mover about any permit needs in advance.
State and Interstate Regulations
Bringing your vehicle from outside Washington? You'll encounter a web of state regulations, from emission norms to safety checks. And for those importing from other countries, expertise in international commercial shipping companies is a must. They will handle customs paperwork and potential import taxes and understand the regional vehicular norms. Nevertheless, always keep an organized file of all transport-related documents – they might come in handy.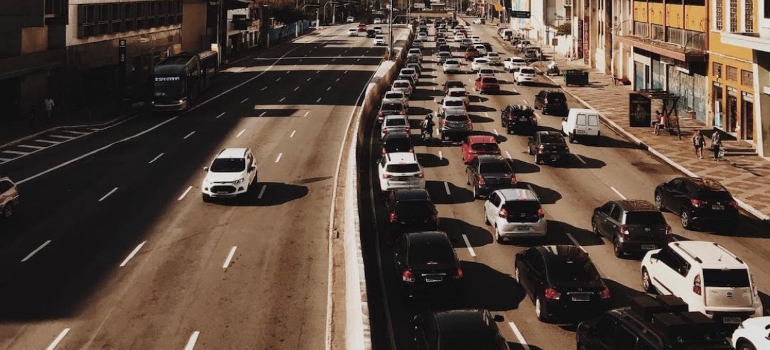 Evaluating After-Service Support
The end of the transport isn't the end of the journey. After-service support, from documentation help to storage solutions, can play a significant role in your overall moving experience.
Documentation Assistance
Whether it's assisting with title transfers or guiding through local registration processes, having a moving company that offers post-shipment support can be invaluable. This is especially true if you're new to the city or state.
Storage Solutions
Maybe your new place isn't ready, or perhaps you're looking for temporary storage options. This is where Seattle storage solutions come in handy. While you can relatively easily find parking or a garage for your car, it's beneficial to opt for movers who offer integrated storage solutions, ensuring your other belongings remain safe and protected even after their journey.
Together, these aspects ensure that your vehicle's transition to or from Seattle is a comprehensive experience that ensures peace of mind from start to finish.
How to Save When Shipping Your Car to Seattle
Moving a car can weigh heavily on your wallet. However, a strategic approach can help cut down costs without compromising on service quality.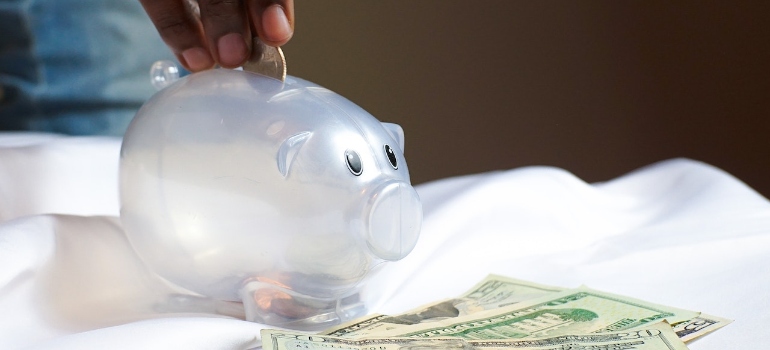 Timing Your Shipment During Off-Peak Seasons
Just like airlines, car shipping rates can fluctuate based on demand. Consider transporting your vehicle during fall or late winter. These periods usually see a lull in demand, potentially lowering shipping rates.
Bundle Deals
If you're relocating entirely and need to move household goods alongside your vehicle, explore bundled moving packages. Many companies offer discounts when you club services together, providing you with a one-stop solution for all your moving needs.
Exploring Discounts
Every dollar counts. Ask the shipping company about any available discounts. Many firms have special rates for military personnel, students, or if you're moving multiple vehicles. It never hurts to inquire, and you might be pleasantly surprised.
Receiving Your Car in Seattle
The process doesn't end once your car arrives in Seattle. There are a few crucial steps to ensure a smooth transition into your new environment.
Inspection Upon Arrival
Before you get behind the wheel, take a moment to inspect your vehicle. Compare its condition to the pre-shipment documentation. Look for any discrepancies or damages that might have occurred during transit.
Understanding the Process if Damage is Found
It's rare, but damages can occur. Familiarize yourself with the mover's damage claim procedure. A prompt response, backed by thorough documentation, can help streamline the claims process.
Adapting to Seattle
The city's moist environment can be hard on vehicles. Consider rust protection treatments to safeguard your car against the wet climate. Also, familiarize yourself with Seattle's traffic and roads; understanding local driving norms can save you from potential mishaps.
Steering Towards a Smooth Seattle Transition
True, the process of shipping your car to Seattle can be filled with twists and turns. However, if you arm yourself with the right knowledge and a trustworthy shipping partner, it becomes an adventure worth embarking upon. So, as you gear up to make Emerald City your new driving haven, remember that every choice matters. From understanding the nuances of Seattle's roads to picking the perfect shipping method, success lies in the details.
Let our team put together a comprehensive moving plan for you. Complete our simple free quote form or contact us at 1-888-300-7222.