Tips for shipping your piano from Seattle
Pianos are, without a doubt, one of the most popular and highly regarded musical instruments in the world. Due to their sheer size and value, they are a true symbol of luxury and wealth. At the same time, they can bring people and families together through the power of music, unlike any other instrument. Learning how to play this beautiful and complicated device isn't easy, but the results are well worth it. But as difficult as that may be, there is another thing that is even harder. And that is shipping your piano from Seattle safely and efficiently. Pianos are heavy, awkwardly shaped, and at the same time very fragile. Because of this, moving them without the help of piano movers Seattle can be quite tricky. But luckily, Hansen Bros. Moving & Storage is here to offer a helping hand. In addition to our professional services, we are also here to give you some handy tips which will surely be valuable to you in your upcoming relocation.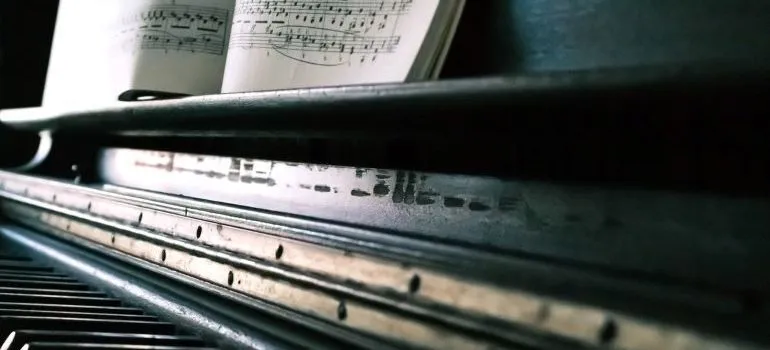 Before shipping your piano from Seattle, make sure to measure everything
The first thing you must do is ensure that your piano can make it out of the house. So, grab a tape measure and get to work! Start by getting the accurate measures of your piano which will be used for reference when the moving day arrives. Then, go through your home and decide on a path through which you will move the instrument. Be sure to measure the width and height of every staircase, hallway, and doorway.
It is also very important to take these same measurements in your new home, just to be sure you can get the piano to its new location. Also, regardless of whether you'll do the move on your own, or with the help of West Seattle movers, you need to make sure that the path is clear. Removing any obstruction is vital if you want to avoid getting stuck.
Good moving equipment makes all the difference
Besides getting the proper measurements, getting the proper tools for the job is equally important. With them, you'll make sure that both you and your beloved instrument are safe during the moving process. Dented railings, scratched floors and walls, and injured backs are risks that are all too real during an undertaking like this. Luckily, they are easily preventable with the right equipment, and a bit of technical know-how. To make sure everything goes smoothly on a moving day, make sure to equip yourself with:
Thick work gloves for hand protection
Durable work boots for extra safety and grip
Dolly straps and weightlifting straps to avoid back injuries
Shipping crates Seattle for any spare parts that may come with your instrument
Wheeled dollies in case your piano doesn't have wheels of its own
Moving blankets to protect the furnishing
A ramp to easily navigate stairs and thresholds.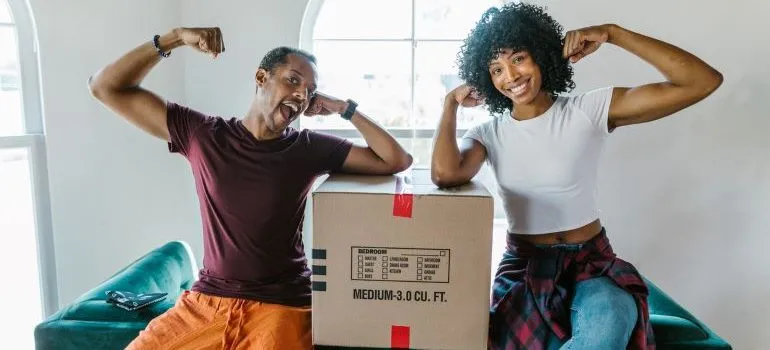 Ideally, you want to get all of this equipment before you begin your move. Most, if not all of these items are available at your local hardware store. And if you're moving on a budget and need to save a bit of money, you can even rent some of these tools without making a permanent purchase. Once you're armed with the proper gear, moving a bulky item such as a piano will become a piece of cake!
Don't be afraid to ask for help
If you want to do this right, you'll need a few hands on deck to help you out. Although it is far better to get help from our professionals at Hansen Bros. Moving & Storage, you can still do this with a few friends. Ideally, you'd want everyone involved to be physically fit, with some prior moving experience.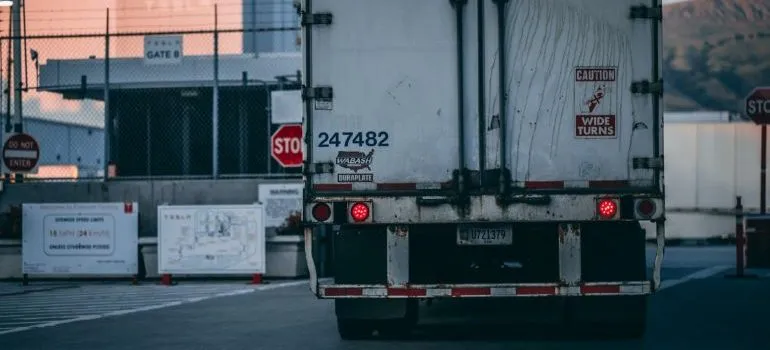 Do keep in mind that you should all wear comfortable and form-fitting clothes and footwear to avoid injuries. The number of people you'll need depends on the complexity and the size of your move. However, in most cases, a typical piano move requires at least 4 other people involved. To make sure everything goes smoothly, have three people lift and move the piano, while the rest navigate them through the home. Once the hard work is done, show your gratitude by treating your friends to a cold drink and a hot meal.
When shipping your piano from Seattle, safety should be a priority
Now that you have the materials and the help, it's time to get the work. Start shipping your piano from Seattle by securing the lid over the keyboard. Most pianos have a lid lock, but if yours doesn't, you can use ratchet straps to keep it in place. Take care of the protruding parts by detaching the pedals and the legs from the piano and wrapping them separately.
When you remove the legs, carefully place the body on the ground to avoid damage. As far as the body of the instrument goes, make sure to properly isolate it with durable moving blankets. They need to be thick enough to protect the instrument from any dents, bumps, or scratches. After you wrap it in blankets, secure them tightly with heavy-duty straps.
Extracting the instrument from your home must be carefully planned out
Once you neatly pack your precious piano, it is time to carefully place it on the moving dolly. When shipping your piano from Seattle, avoid putting it on its side, because of the complicated internal mechanism. Once you place the piano on the dolly, secure it with straps and slowly move it through your home. If your home has a staircase, you'll need a ramp to navigate this obstacle.
Transport your piano to the truck slowly and steadily, and once there, push it up the truck's ramp and secure it in the back with more moving straps. When you reach your new home, carefully repeat these steps in reverse order. If this proves to be too complex or you run into obstacles, don't hesitate to give us a call. With the proper tools and a bit of skill, you'll be enjoying your piano in your new home in no time!
Let our team put together a comprehensive moving plan for you. Complete our simple free quote form or contact us at 1-888-300-7222.