How to convert your basement into an extra room
Home improvement projects are always in fashion. But, the recent trends indicate that basement remodeling is a trend on the rise. The understructure of your home can serve as an extra living space, or you can convert it into a gym, office, or anything that can add an extra bit of functionality to your home. Extending your space downwards also increases the price of your home if you intend to sell it. Hansen Bros. Moving & Storage will share a few great tips to give you the lead on how to tackle the project with ease. So, here's how can you maximize the space in your home and convert your basement into an extra room.
Before you set to convert your basement into an extra room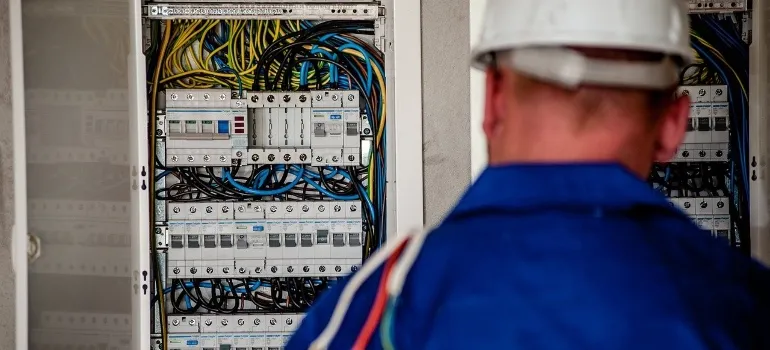 In many turns, transforming your basement into an extra space is different than remodeling the common areas of your household. Whether you've been living in your home for years, or if your local Seattle movers have just completed your relocation to your new abode, there are a few things you should check first and make sure that your vault is in fact suitable to remodel into an extra room. So, here are the basics to take note of:
Inspect plumbing and wiring. Unless you're pro yourself, hire one to check these systems. Chances are you'll have to install them before you take any other steps to convert your basement into an extra room.
Emergency exit. The fire escape exit in understructures is called egress. Most building codes require this as a necessary precautionary measure. Hence, consult with your local architect on how to plan this. You may need to install additional windows, or maybe even have to do additionally digging in your basement to secure an emergency exit.
Check local regulations. While planning permission isn't necessary to turn your basement into extra space, most local rules require the ceiling to be at least 7 feet in height. Hence, before you start the planning and preparations, be sure to cover the basics, and know if your vault is suitable for your intended project.
General considerations to convert a basement into an extra room
When you plan to turn your basement into an additional room, there are multiple aspects to consider. First of all, determine the functional use of the space. Converting a basement into a kitchen or a bedroom for instance will require the premises to have a range of predispositions making it fit for the purpose.
Do consider that the temperatures in underflooring areas are always lower than in the rest of the household. The moisture levels and ventilation of the space are also other things to take into account.
Dump space with poor ventilation and limited access can be more suitable for a laundry room than a bedroom. A kitchen needs adequate plumbing and drainage system as well as proper ventilation. So, how much will it cost you if you have to install and build everything from scratch? Hence, consider the specific features of your basement, and determine the purpose of the place realistically.
Organize a thorough decluttering action to prepare your cellar
All auxiliary areas of a household are typically used to store a large variety of stuff. Of course, basements are no exception. You probably have stowed myriads of things in yours, so what can you do with these? Most likely, there is a sizeable amount of stuff that you can comfortably toss or donate. But, surely, you do have items that you still need, and they just need to vacate the cellar. In this case, self storage Seattle facility will save the day. This is a convenient option allowing you to keep everything that needs to be rehomed when you plan to turn your basement into an extra room.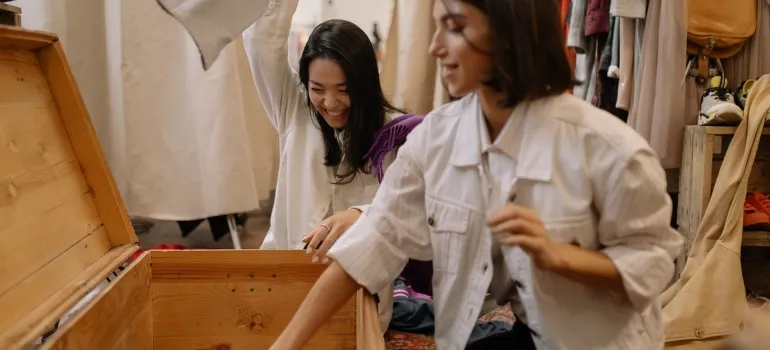 So, having the storage question solved, lock in a couple of days in your planner to devote them to cleaning and decluttering. Having your basement tidy will give you a clear visual of potential issues you need to tackle before converting it into usable space. Inspect it for pests and rodents, moisture damages, or rotted materials. All this will have to be removed before you transform your cellar into an additional room.
How long will it take to convert your basement into an extra room?
When it comes to the time frame for turning your cellar into an additional room, it largely depends on multiple factors. If you're venturing into a major home remodeling project including the underlying extension, for example, it will take several months. And, you'll have to consider moving out of your home for the duration of the project. So, any major structural enhancements or rebuilding will take a substantial period of time. 
However, a basic project of transforming your basement into an extra room can be done relatively quickly. For instance, changing the membrane lining of the premises can be finished in a couple of weeks. And with portable self-storage on your hand, you'll find it easy to organize your cellar contents and pull off the project swiftly.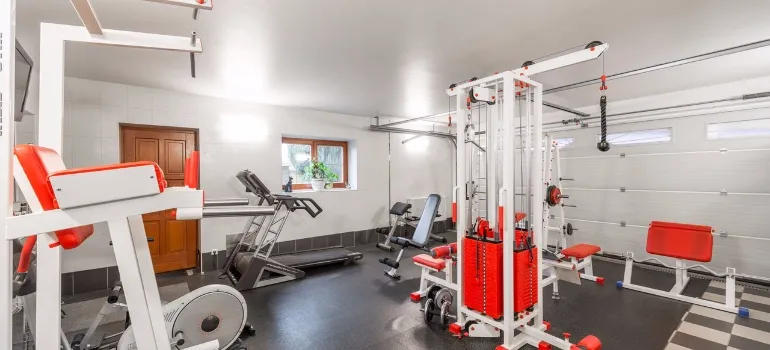 And, of course, whether you can make it a DIY project or hire experts again depends on several factors. If your basement is in relatively good condition with properly functioning systems, you can pretty much do it on your own. Sure enough, it will depend on your level of handiness, and the time you can afford to invest in the project of turning your vault into an additional room. If you're into crafts, investing in a few good tools for home renovation and your effort and creativity will do the job. Besides, you can join forces with the pros and let them polish the premisses to the result you like. Your joined input will surely help you transform your cellar into an additional space much faster.
What are the most common parts making up the basement transformation project?
Cellars are different than other premises of a home in many ways. When a house is built, much less goes into making the basement area suitable for comfortable living. Thus, when you intend to transform a basement into an extra room, there are a number of things to consider. Here are the most common subtasks that you should expect to invest in:
Insulating the floors and walls for warmth and sound
Vapor barriers against moisture
Installing funneling systems for ventilation
Upgrading the floors
Installing a sump pump for underground water
Upgrading the electrical systems and installing adequate lighting fixtures
Of course, this list can go much further. It ultimately depends on the specific conditions of your cellar, and its intended usage purpose.
In summary, these are the basics that will help you to convert your basement into an extra room. Sure, specific advice from a pro will cover the safety aspect of your project. And, last but not least, make it a lot easier for yourself by securing your convenient storage solutions in advance.
Let our team put together a comprehensive moving plan for you. Complete our simple free quote form or contact us at 1-888-300-7222.