Tips for storing wooden furniture in Seattle
Given the predominantly rainy weather in Seattle, storing wooden furniture and other belongings here can be challenging. Wood and moisture are not the best combinations, especially in long-term exposure conditions. So, it seems like protecting your wooden furniture from moisture will be most important during transport. Luckily, professional moving companies Seattle knows how to deal with rain. And they will keep your items dry even during a rainstorm. Hiring professional movers will take care of the transport part. Still, you will have to make sure that your wooden pieces are well protected. Because moisture can find your items even if you think they are safely stored in a self storage facility. Unfortunately, moisture is not the only problem that you will have to think about.
Your first task is to make a plan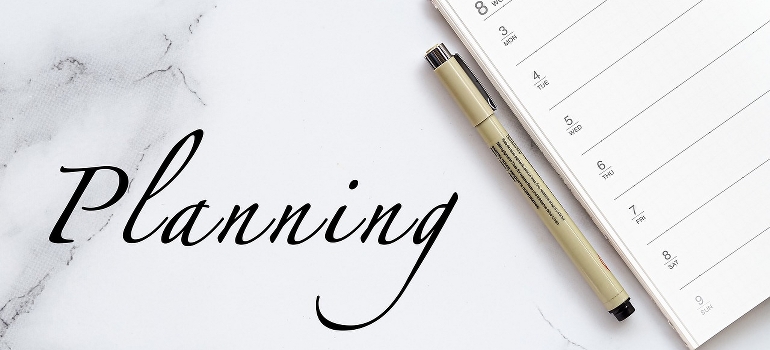 Storing your items, especially long-term is not an easy job. Besides electronics, wooden furniture has proven to be the most difficult to properly store. If you are planning to store some wooden pieces long-term, you will have to prepare well and find suitable self storage Seattle. Depending on your situation, this can be a rather complicated and time-consuming process. To complete everything properly and as in the shortest time possible, you will need to have a proper plan. That is your first task.
Before storing wooden furniture make sure that everything is in good condition
After you prepared a plan, you can move on with your idea. When you are planning to store wooden furniture, the first thing you should do is a small inspection. Look at the furniture that you plan to store. Make sure that everything is in good condition and worth paying storage for it. Also, make sure that everything is termite-free. You do not want to carry a colony of termites to a storage unit with your old wardrobe and infest everything else. Locating unusable furniture pieces will allow you to rent a smaller and thus cheaper storage unit. Therefore, get rid of anything that is unusable before you proceed.
Make a list of your wooden furniture before you store it
When you remove the junk, you should make a list of your items. This list will allow you to precisely determine the size of the storage unit that you need, how much packing materials to prepare, and will later serve you as a reminder.
Finding a suitable storage facility is one of your main tasks
Your next step is to find a suitable storage facility to store your wooden furniture safely. This storage facility has to offer storage units that are moisture and pest-free. Of course, every storage company advertises perfect conditions. But we all know that this is not true. To make sure that your items will be kept in a dry and pest-free place, you will need to visit the storage facility and see things for yourself. Only after your eyes assure you that everything is well, you can consider their offer.
When you are storing wooden furniture you also have to think about transport, so hire reliable movers
Next, you need to think about how to transport your items to storage. As mentioned above, the best way to protect your furniture from rain during transport is to hire residential movers Seattle to do it. However, if you have only a few chairs, and you own a vehicle, you can probably do it on your own. So it all depends on the number of and size of items that you want to move and store. If, you are hiring movers, however, make sure that they are reputable and trustworthy. You do not want some amateurs to damage your furniture.
Things that you will need to have before you start preparing wooden furniture for storage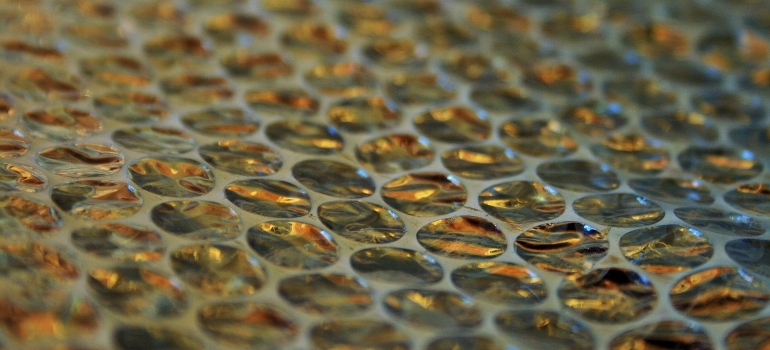 If you found the perfect storage and you determined means of shipping and transport, you can start dealing with your wooden furniture. And that is not going to be simple. Wooden furniture as much as it is sturdy and long-lasting it is at the same time delicate, and sensitive. So, you will have to approach it gently. Here are the things that you will need to properly prepare wooden furniture for storage:
A roll of bubble plastic
Moving blankets or pads
Stretch wrap
Packing tape
Plastic bags for screws and other small parts
A set of tools
Wood and leather cleaning products and conditioners
First, disassemble your furniture
When you are planning to place wooden furniture in a storage unit long-term, you will need to invest a lot of effort if you want to make sure that your items will remain intact. The first thing you should do is disassemble your wooden furniture. Of course, not every piece of furniture can be disassembled. And you will probably encounter that problem with antique pieces. However, if you really want to do it, it is recommended that you find a woodworking professional to help you.
Clean your pieces thoroughly and prepare them for long-term storage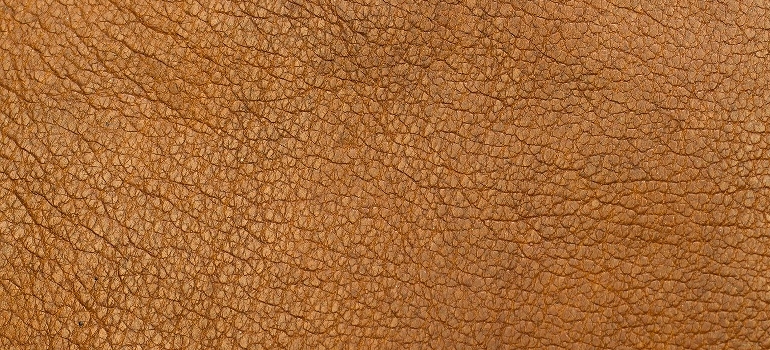 Disassembling furniture is an important step. That way it is easier to pack and carry, it will take less space in storage, and you will be able to clean it more thoroughly. And that is exactly what you should do next. Use appropriate cleaning products and remove the dirt. Then add a thick layer of leather conditioner (if you have leather parts).
Packing wooden furniture for storage
Finally, it is packing time. If you want you can hire a professional packing service to do this for you. It will be easier and your wooden furniture will be packed more securely. On the other hand, you can do it on your own. Use bubble plastic to wrap each piece individually. Or you can wrap them in moving blankets. Add a final layer of stretch wrap to protect it from rain and moisture. Make sure that you save the screws and small parts. And that is it. It is just a matter of transporting it to your storage.
Find good movers and suitable storage and pack your items well
If you are storing wooden furniture in Seattle, try to find reliable movers for transport and a well-maintained storage facility. If you manage to do this, your only remaining task is to make sure that everything is properly packed and sealed.
Let our team put together a comprehensive moving plan for you. Complete our simple free quote form or contact us at 1-888-300-7222.