Unexpected shipping costs to look out for
Global shipping can be very demanding but also profitable. If you want to maximize your profit, you have to know how to manage your expenses. Still, international import/export is a very complicated business with many different laws and procedures that regulate it. And staying on top of everything requires a lot of knowledge and experience. Unfortunately, sometimes even a great understanding of international laws can't help you. Because, in addition to being complicated, worldwide transport can be unpredictable as well. In this article, Hansen Bros Moving & Storage what are the unexpected shipping costs to look out for. Take a look and learn how to make the most out of your business.
Hiring a good shipper is the best way to avoid unexpected shipping costs
Before you start looking at surprising freight costs, you should learn what are the best ways to avoid them altogether. International import/export is a very complicated and heavily regulated industry. The logistic part of the process is often highly complex. Laws and regulations are numerous and often difficult to follow if you do not work within the industry.
International commercial shipping companies are responsible for the logistics part, so your main task is to find a good company that will handle the process. That is probably the best way to avoid any unexpected shipping costs. And when you do find a good shipping company, nurture that contact. Long term relationships in this business are often crucial in avoiding unnecessary costs.
Handling paperwork on your own can often incur additional costs
When it comes to dealing with laws, regulations, and paperwork, many businesses, in order to lower their expenses, handle that part on their own. And if you are not employing the best shipping companies Seattle to run your paperwork and pay attention to different laws, foreseeing every possible obstacle can be very difficult. Hopefully, this article will show you the most common situations that can unexpectedly pull money out of your pocket.
Hire a professional freight forwarder to avoid import violations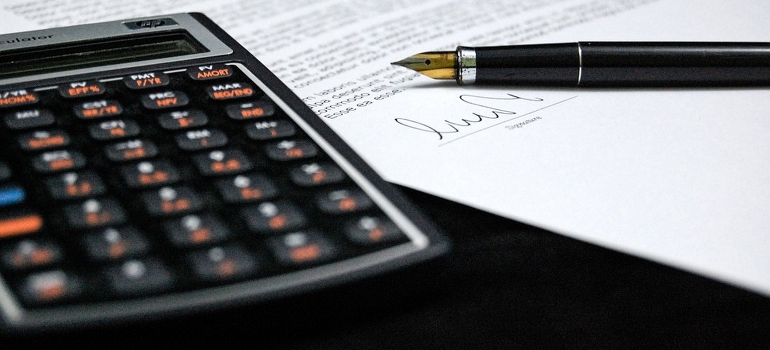 Import violations are the most common way to increase your shipping costs unexpectedly. As we already mentioned, international laws and regulations are complicated. And when you count in the fact that every country has different rules and procedures that alter often and usually without any notice, you quickly realize how easy it is to make a mistake. If you are handling this part, or you have employees without too much experience in the matter, the best way to avoid this is to hire professional freight forwarders.
Falling under a customs examination can lead to numerous expenses
Naturally, there are many unavoidable situations where you need a bit of luck to ship past them. The most common situation is the customs examination. How does it work? Customs control picks out random shipments for examination on a regular basis. So, if you are doing import/export regularly you are bound to be picked for examination sooner or later.
Unfortunately, a customs exam won't do you any good and can only bring trouble and pile up your costs additionally. First, you will have to pay for the customs exam fee, of course, which is the least of your concerns. You can probably expect that your shipment will be delayed. That is going to cost you as well. And, as you can expect, despite the best preparation, dealing with customs can often result in some unexpected violations and associated penalties.
Apply proper packaging to avoid damage to your items
Global logistics is a very complicated process. So it is not unusual that cargo gets damaged during the process. Luckily, this is something that you can predict and avoid. Of course, we are talking about the packaging. Proper packaging is the best way to avoid damage to your items.
Naturally, the type of packaging you will apply depends on the type of your merchandise and the way that it is being transported.  If you are transporting pallets with stacked up goods, wrap them tightly, and apply plastic straps to hold them together. On the other hand, if you are transporting individual items make sure that you put them in the best shipping crates Seattle has. This is the best protection that you can apply to your cargo, regardless of whether you are transporting it by truck, in a shipping container, or via air.
A lost shipment is another common situation that you cannot willingly avoid
Losing track of a shipment is another situation that you cannot predict or willingly avoid. Unfortunately, it is something that happens more than it should. So, it is quite common to end up with lost items during the shipping process. This often happens with conjoined shipments where your carrier has to make multiple stops along the way and deal with various consignments. In addition to the obvious loss of cargo, which is the main expense in this situation, the delay in this situation will only add up to your costs.
Pay attention to international holiday calendars
Surprisingly, a small thing like holidays can often be a reason for unexpected freighting costs. When dealing with multiple countries around the world it is very difficult to catch up with all the national holidays that threaten to stall your business and cause delay-related costs. Of course, delays caused by holidays are avoidable. You just have to make a list of non-working days in your partner countries and to check it before every shipment.
Many of these situations are easily avoidable
As you can see, many unexpected shipping costs can lower your earnings. Fortunately, most of them are pretty easy to avoid. And when it comes to those that are harder to predict, the experience is probably the only thing that can help.
Let our team put together a comprehensive moving plan for you. Complete our simple free quote form or contact us at 1-888-300-7222.