Ways to help your parents move abroad
New lands are exotic and exciting. Immersing yourself in different cultures can be very fulfilling and exhilarating. This is why the idea of moving abroad is so enticing. Many people dream of such a scenario, regardless of age. And, still, it becomes a reality for a very small percentage of people. Therefore, if your parents decided to take this giant leap, they will count on your support to pull it off. Moreover – they'll need it to become a lucky few to live a dream. So, here's a bit of advice from the best movers Seattle. It will help you help your parents move abroad and overcome the challenges this grand undertaking carries.
Start preparing ASAP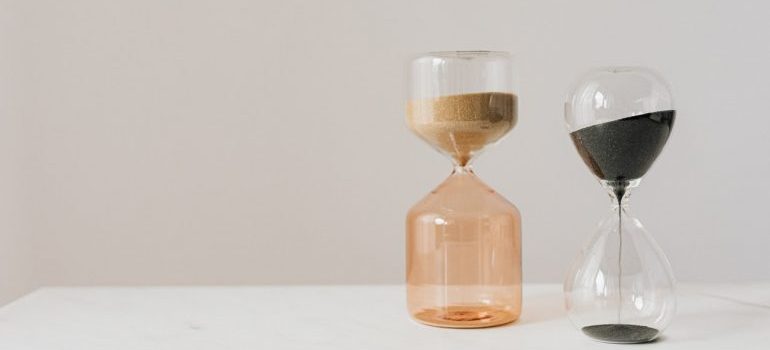 International relocations are among the hardest to pull off. The stakes are higher, requirements more extensive, and difficulties can become overwhelming. Fortunately, most of these problems only take time to sort out. Therefore, you must waste none. Still, the sheer magnitude of the project makes that easier said than done. But, if you jump on it right away, you'll always stay a step ahead. Even if a problem pops up, you'll have enough time to handle it without rushing. In other words, you're maximizing the overall chance of success.
Finding a new home abroad
Under ideal conditions, your parents would easily schedule a few walk-ins and view homes at their own pace. However, when those homes are thousands of miles away, things get a bit more complicated. Therefore, you have to show some resourcefulness. Luckily, that too is easy with access to the Internet and a bit of online research:
First, you'll have to find a reliable real estate agent. Preferably, one well versed in international sales. Whether your parents are looking to buy or rent, having someone knowledgeable guiding them is always the best choice.
Second, if at all possible, schedule walk-ins and travel to the destination to view homes in person. If not – no need to worry. You can ask the agent to do virtual tours of the houses. With all the live streaming apps available today, your agent shouldn't have any trouble doing this. Alternatively, you can ask them to simply record and upload the video to YouTube, or a cloud service of your choice. Granted, you won't be able to see every nook and cranny, but certainly beats traveling thousands of miles.
Help them find reliable movers
For international relocations, it's essential to have reliable professionals by your side. People with training, experience, and knowledge can make every part of the process smooth and easy. Packing, heavy-lifting, handling extensive paperwork, even organizing movers on the other side to help your parents settle in – nothing is beyond their possibilities. Therefore, research international commercial shipping companies in-depth and help them choose the right one. It is, by far, the best way to help your parents move abroad without stress.
Figure out what and how to ship out to save on the moving costs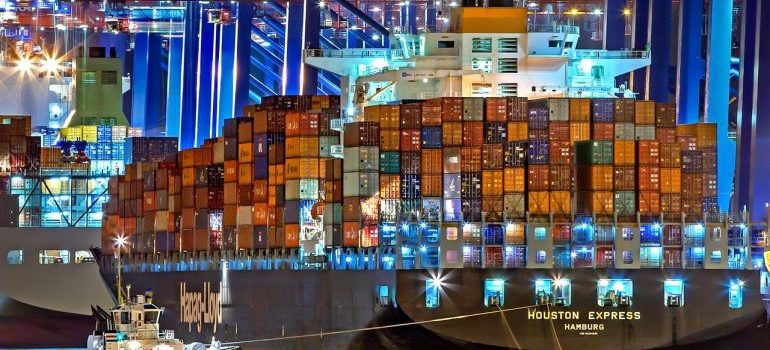 For standard long-distance and interstate relocations, cargo weight is the key factor when calculating moving costs. But, for international relocations, the volume is just as important, due to the limited space. Therefore, it's essential to save as much of it as possible, so as not to skyrocket the price of the move. With this in mind, it's best to instruct your parents to leave heavy and bulky items in storage. Of course, this isn't always possible. Some items simply carry too great emotional value to leave them behind. In that case, it's crucial to find the right people to handle preparation.
For instance, let's say the item in question is a piano because it falls into three key categories. It's bulky, heavy, and extremely delicate. To move it overseas, you'll need some of the best piano movers Seattle can offer to ensure its safety. This is just an example, but the same goes for fine art, electronics, collectibles, or any other item that requires special attention.
Research is the best way to ensure the success of a relocation
There's a reason why "Knowledge is power" is one of the most quoted expressions. It's true, regardless of circumstances. A wealth of information will significantly aid you in the endeavor to help your parents move abroad. Fortunately, the Internet makes this almost too easy. Still, doing thorough research takes time. Therefore, set some aside for a nice family diner and brushing up on some of the following topics.
Laws and regulations of the destination country
Neither you nor your parents must become attorneys, of course. Still, it pays to know the basics. Some laws may even seem funny or absurd, but when you're paying fines, they're anything but.
Costs of living
The standards in your parents' new country may not be as high as the US ones. Even so, the expenses are never negligible and your parents need a reliable way to plan their lives for years to come.
Healthcare quality and availability
This is a major factor, especially if your parents are well into their golden years. As they age, they'll need quick and easy access to quality facilities and renowned experts. And, let's face it, neither does come cheap. There is a silver lining, though. Healthcare is cheaper than the US in literally every country in the world. That includes places with sky-high living standards, such as Switzerland, Norway, or Sweden.
Cultural and/or language barriers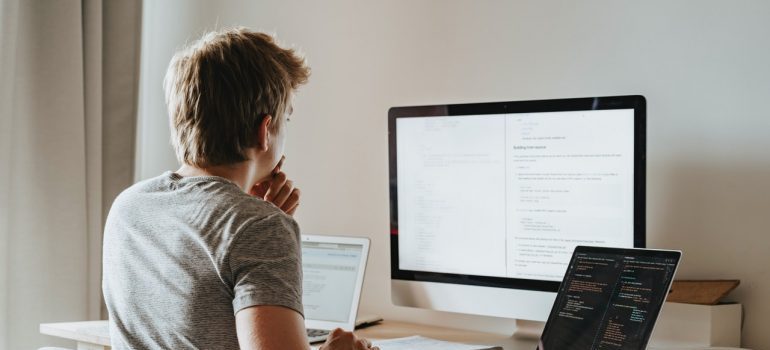 Immersing in a new culture is always a rewarding experience. However, mentalities differ widely from country to country, and even from town to town. What some consider a joke, others may find insulting. Of course, your parents will always find like-minded people to hang around with. But, understanding cultural heritage will help them do so sooner, rather than later.
On the same note, language can present a potential problem. The majority of the world understands English, to a bigger or lesser extent. However, not everyone is keen on using it. Take Italians, for example. They are a nation of proud people, who cherish their language and hone their cultural heritage. As such, they may blatantly refuse to speak English, even though they're fluent. Of course, this is by no means a rule. It only goes to show that immersing in a different environment often entails developing new skills.
Share your strength
Parting with your parents is hard, especially when you know they're halfway across the world. Therefore, it's understandable if you're a bit reluctant to let them go. But, this is exactly why you should find the strength to support them throughout the process. Although they're preparing to live the dream, they might be just as anxious and scared as you. After all, every relocation is a big change. So, be there, help them, offer words of encouragement, uplift them, even if you're not particularly keen on the idea of them leaving. It's not only the best way to help your parents move abroad. It's the way to help them start a new life filled with hope and enthusiasm.
Let our team put together a comprehensive moving plan for you. Complete our simple free quote form or contact us at 1-888-300-7222.