What are the benefits of living in Lynnwood
If you are looking to make Lynnwood your new home, you might want to know about all the advantages that the city offers. Since relocating to another place is a difficult and influential decision, you might want to research as much as you can about your new home before you move there. You may also want to hire the best movers Lynnwood for your relocation as that will make it easier to adapt to your new surroundings. Lynnwood has its fair share of issues, namely a high price on its property listings and a somewhat higher crime rate in some neighborhoods but there are numerous benefits of living in Lynnwood as well. In this article, we are going to explore what those benefits are, and provide you with several reasons why relocating to this city might be a good decision. 
Major benefits of living in Lynnwood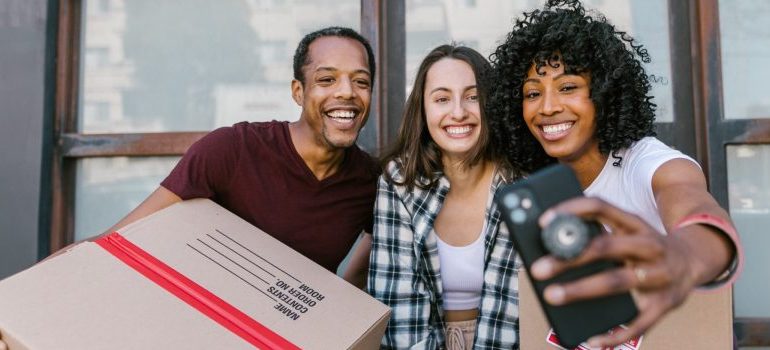 Without any further ado, here is the list of advantages that Lynnwood offers:
Cost of living
Great education opportunities
Proximity to Seattle
Attractive Setting
Furthermore, you may want to know that this city is ranked as one of the fastest-growing cities in the country. The population is increasing daily, and the growth rate is as high as 7% in the last 5 years. You can expect a suburban feel to the place, which is ideal for larger families. There is plenty of space and the area is not densely packed with people. While the median home price is quite high, standing at more than $500,000, there are still bargains to be had.
The smart thing to do is to purchase a home on the lower end of the spectrum and renovate it before moving in. You might want to take advantage of one of the storage units Lynnwood WA has to offer, to make the process a lot easier. The easiest way to acquire one is to get in touch with a moving company that operates in the area, one such as Hansen Bros. Moving & Storage.
As a top-ranked moving company Washington, we have a range of affordable and convenient facilities for you to choose from. That said, let's take a look at what living in Lynnwood is like, starting with:
Cost of living
While it would be untrue to say that living in Lynnwood is cheap, it is still much lower than living in Seattle. Considering how close Lynnwood is to Emerald City, it will provide you with an opportunity to work and spend time in Seattle while taking advantage of lower living costs. You don't even need to work in Seattle for the most part, as Lynnwood offers a decent income to its residents, as well.
The median income in this city is around $50,500, which is quite higher than in most cities of its size. The fact of the matter is that you will have numerous work opportunities in front of you. Coupled with lower living costs, it creates a great setting to live long and prosper. And if you want to save money on your relocation, you can entrust it to HB move management. It will provide you with a hassle-free, optimized moving process. You will be able to start your new life in the best possible way!
Great education opportunities
While the city might be somewhat small, it still houses several amazing schools. The highest-ranked school in the city is Hilltop Elementary, followed by Hazelwood and Meadowdale Elementary schools. There is an assortment of middle and high schools as well, all of which are above-average. You will have no problems enrolling your kids in a class and providing them with great educational opportunities. While there are no notable colleges in the city itself, Seattle's top universities are a short distance away. This brings us to the next benefit.
Its proximity to Seattle is definitely one of the benefits of living in Lynnwood –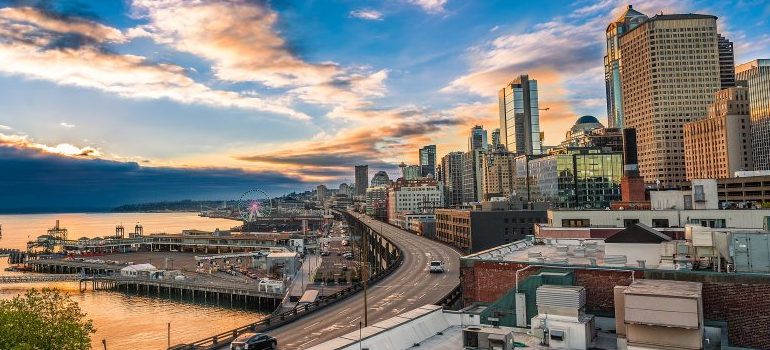 The city of Lynnwood is but a 20-minute drive from Seattle. Granted, it usually takes a couple of minutes longer due to the traffic but if you pick your time well, you will be in downtown Seattle in around 23 minutes. This means that you have easy access to all of the amenities that Emerald City offers while having none of the hustle and bustle of the big city in your everyday life. For example, Lynnwood is peaceful and quiet, with few nightlife options. But when you add that you have access to all of Seattle's, it becomes much more enticing.
Furthermore, you have some of the best sights and places in Washington within easy reach. By spending anywhere between 25 minutes and an hour, you can get to amazing hiking trails and other attractions. Lynnwood has a great location, which might be its biggest benefit.
Attractive Setting
The area around Lynnwood is absolutely gorgeous. The backdrop of water, forests, and mountains creates a unique atmosphere. It is a great place to simply slow down, relax, and enjoy the view. There is always something new to discover in the area, as well. You can spend days trekking the countryside, enjoying the views, and you will never get bored. This is what it means to live in a suburban area. If you can't stand the constant sight of skyscrapers, concrete, and metal, living closer to your "roots" might be the best idea. And Lynnwood will enable you to do just that! It is a place where nature enthusiasts gather but also a place of innovation. Seattle has a large influence on the area, of course, and there is always something new going on.
As far as the benefits of living in Lynnwood go, this one is the most personal. You will do well to check out the area in person if you can, to see if you like its unique charm. Not every place is for everyone, of course, and you might want to ensure that you like it. However, most people find Lynnwoods charm hard to resist, as evidenced by the growth rate. This city might very well be "the place to be" in the following years.
Let our team put together a comprehensive moving plan for you. Complete our simple free quote form or contact us at 1-888-300-7222.