5 signs of a successful Seattle relocation
Moving is a complex task. It's easy to get overwhelmed in the middle of packing and other duties. It's not a surprise why many people tend to postpone, or even quit their move. On the other hand, there's a way to determine if your relocation is going in the right direction. In this comprehensive article, you will learn how to easily tell signs of a successful Seattle relocation. Not only will you feel at peace, but also stay motivated for the rest of your moving journey. We at Hansen Bros. Moving & Storage want you to have a relaxed and stress-free move. In addition to moving tips, we also provide top-notch moving and shipping services. As one of the best movers Seattle has on offer, we commit to delivering a blissful move to each of our customers. We stand at your disposal whenever you decide to relocate!
Pay attention to 5 common signs of a successful Seattle relocation
Moving sometimes can take longer than you thought. For many, this means the move isn't as successful as they want it to be. However, keep in mind that moving delays are common occurrences. They aren't the indicators of whether your local or cross country move is going well or not. The quality of moving services and how well you get organized are one of the signs that your move is going to end up in the best way possible.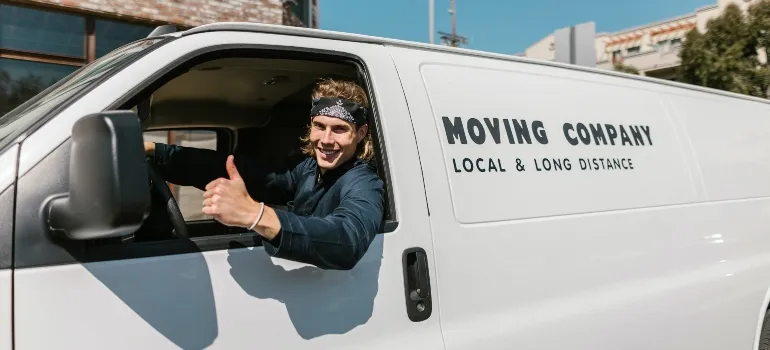 1 – The company you hired has a good reputation
The very first sign of a successful upcoming relocation in Seattle is a competent moving company. Moving is more than just packing and transporting, which is why skilled movers are a must. Without them, you can't expect to have a decent, let alone stress-free moving experience. That being said, finding the right Washington movers is worth the time invested.
Simply, follow these steps and you'll get to your chosen movers in no time:
Determine the duration of your move. Then, pick five to six companies that specialize in multiple relocations.
Make sure each company is licensed, has a USDOT number, and offers a free, on-site estimation.
Check the about us section on the company's website. Seasoned movers are more likely to do the entire work the right way.
Pay attention to their ratings and reviews on websites like Yelp.
Check if the companies that interest you impose additional fees that aren't mentioned on their websites. If not, then book their estimates, and decide which company is the one you want to hire.
Keep in mind that looking for proper moving and shipping companies Seattle offers doesn't have to last for too long.
2 – Capable moving crew at your disposal is a sign of a successful outcome of your Seattle relocation
When a moving crew provides the logistical help you need, it's a sign that your move will run smoothly. Therefore, it's extremely important that the right moving team handles your belongings. Another thing that makes a capable moving team stand out is their experience. Only such movers can give you guidance throughout the entire move, and make sure you are well-informed. This is especially important in the case of long-distance moves. So make sure to seek out only respectful, courteous, and skilled movers.
3 – Sticking to a moving schedule
Another pre-move thing to do that decides the majority of your moving process is a solid schedule. Job, family, and other duties can't be put on hold, even while moving. That's why a notebook and pen (or a smartphone, tablet, etc.) are your best assets. Feel free to ask your chosen movers for extra organizational tips, no matter how well-organized you are. However, make sure to stay realistic while curating a schedule. Take all your duties into consideration and decide how much of your time can you dedicate to decluttering, packing, and cleaning. Also, don't forget to write down a break time for every day. Moving preparations are often tiring, and doing everything all at once won't do you any good.
4 – Your belongings are safe in a designated storage unit
A quality storage unit is necessary when moving, whether across the state or to a different district. Your worries regarding your valuables will disappear when you know they are safe in a pest-free, spacious, and temperature-controlled storage. However, try not to jump into hasty decisions, and do a prior background check. Previous customer experience will tell you all you need to know about storage quality. You can only benefit from using self storage unit, so don't skip it. While there are plenty of DIY ideas, it's still much more cost-effective to rent a modern and safe unit.
5 – You actually have fun moving
What many people tend to ignore is the fun factor. Having fun while moving is something that is entirely possible to attain. While moving is time-consuming and oftentimes stressful, you can make it to be fun and entertaining. For example, if moving with a family, turn the music on, and dance with your kids while packing the boxes. Or, you can invite friends to help you, and later celebrate a successful day chilling with drinks and music.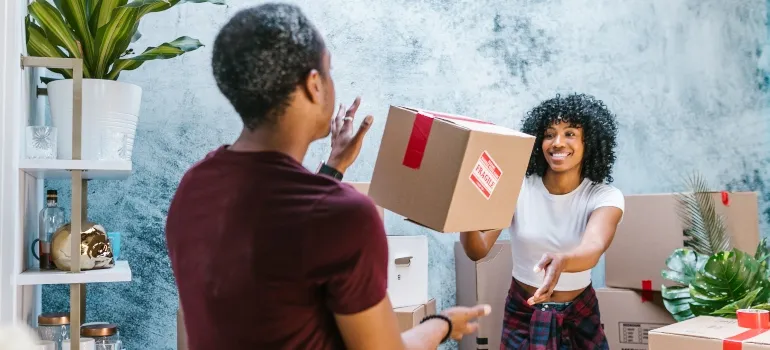 Patience is the key to a successful Seattle move
In addition to signs of a successful Seattle relocation, patience is what makes you go through the entire moving process. Relocations sometimes get out of hand, and the entire schedule changes because of it. This is more common than not. That's why, besides moving professionals, it's necessary to stay patient. All you have to do is remember what are the reasons for you to move. The city of Seattle is full of things to do, so you are definitely making a good choice. Rest assured you'll feel much better and worry less about the outcome of the move. Your new home won't run away, so do your best to stay relaxed and patient, and the time will fly faster than you think.
Let our team put together a comprehensive moving plan for you. Complete our simple free quote form or contact us at 1-888-300-7222.