The benefits of using self storage for inventory
When we hear about self storage, most of us relate it to personal use by default. Storing seasonal clothes, Christmas decorations, and similar items we rarely use. However, there is so much more to storage units, and they can greatly contribute in the most unexpected places. Mainly, the growth of your business. Renting and using self storage for inventory is an innovation that business owners should really consider if they wish to expand. It is a perfect mix of safety, organization, and affordability. The benefits of using self storage Seattle for your corporate growth are too many to count, and Hansen Bros. Moving & Storage are here to tell you about a few of them. With our help, and the help of the humble storage unit, your business will flourish before you know it.
Using self storage for inventory offers convenience and flexibility
No matter how small or big a business may be, they always have to aim for these two benefits. If you decide to place your inventory in a secure unit, you will also receive all of the conveniences that it brings. For example, let's say you own a car part business and need to store your stock in a remote facility to free up space. The reliable team from Hansen Bros. Moving & Storage will happily help you move your stock to their secure storage. Just the same, they'll help you move everything back once it's needed. And when it comes to flexibility, many storage facilities work on a monthly basis, which allows easy payments and easy to understand and flexible contract options. All types of businesses can benefit from this great service!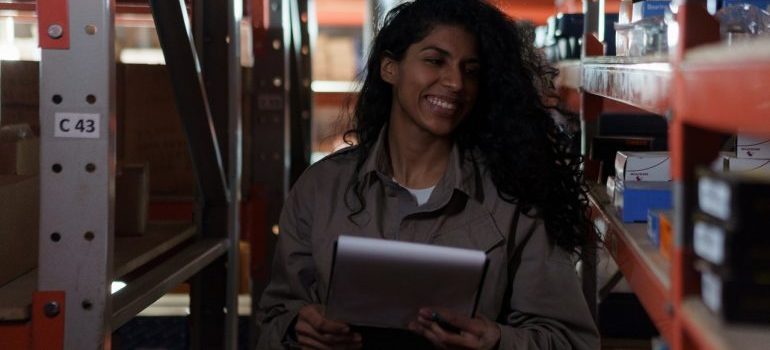 It allows for a simpler business expansion
As a business grows, it will quickly reach a level at which it needs to expand. This, of course, calls for more office space. Renting additional office space, or moving your entire operation to a larger facility is good, but also costly. Instead, many businesses rely on international commercial shipping companies and storage units for their growth. Using self storage for inventory in this way allows you to stay in your current office space, while still expanding your capacity. Compared to buying a larger property, renting a unit monthly is much cheaper. And with the help of shipping companies, you can quickly get your inventory anywhere. All of this allows for peace of mind because you can still grow your empire, without having to leave your location. All you have to do is move your inventory, and even then, you will know it is in safe hands.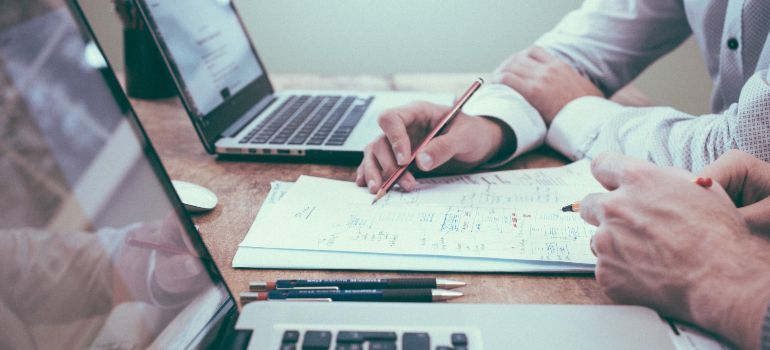 With self storage, the safety of your inventory is a guarantee
When running a business, one of your main goals is to make sure your inventory is safe at all times. With so many things being modernized these days, it is no surprise that self storage is also keeping up with the technology. And in most cases, keeping your stock in specialized commercial storage is much safer than leaving it in your work space. Most of today's units come equipped with alarm systems and CCTV cameras. And, best of all, if your inventory consists of sensitive items, you don't have to worry at all! These days, storage units are not only designed to protect items from the outside elements, but create optimal conditions inside as well. Temperature-control features allow you to make sure your items remain in mint condition.
Small and online businesses can greatly benefit from self storage
If your company is new and is just starting to break through on the market, relying on storage units can greatly help you get a head start. Mainly because it offers a cost-effective way of operation. In case you're just starting an online business, you'll more than likely be working from your home. Selling stock from your garage may work at first, but soon you'll need more space. With a well-organized storage unit, you can easily sell your inventory, without spending money on a warehouse or a large office space. The same goes for small businesses, which can operate from their regular store while keeping their inventory in storage. So, regardless of whether your business is just starting, or it has reached a point where you need to expand, you don't need to worry. With self storage, you can save money and nerves when it comes to planning space logistics.
Inventory management and organization becomes much easier
One of the greatest challenges of running a business is making sure your inventory is properly organized. Regardless of whether you're storing office supplies, or articles ready for sale, good organization is a must. After all, if you need a specific item from your stock, and you don't know where it is, you'll quickly face problems. Struggling to keep up with your stock logistics can not only cause you to lose time but money as well. Luckily, using self storage for inventory management can fix this problem. It will help you have a better overview of your total stock. Then, once everything is stored, you can create separate inventory lists per storage, and create an even better and more detailed roster of your valuable items.
Let our team put together a comprehensive moving plan for you. Complete our simple free quote form or contact us at 1-888-300-7222.