5 tasks to include in your commercial moving checklist
Commercial relocations are notorious for their complicated and elaborate nature. Handling them without the help of a moving company is by no means advisable. However, even with the top-notch movers such as Hansen Bros. Moving & Storage, there are still things you yourself need to see to. With that in mind, I will now present you with 5 essential tasks you need to include in your commercial moving checklist. These will help you stay on top of this whole process with greater ease.
The essentials of a commercial moving checklist
While it is hard to summarize a whole office moving checklist into five points, defining the most important tasks is not that hard. Here are the five things you need to pay special attention to when addressing your commercial moving checklist.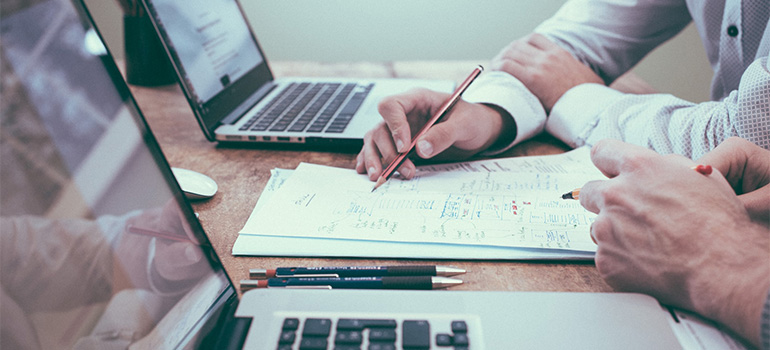 1. Finding the place that suits your current and future needs
This is, after all, the essence of your relocation. However, it is not as simple as it may seem. You need to make sure that the place you are moving to will have enough room for all of your employees, the equipment and technology they use. This task includes going through your whole inventory and deciding which items will follow you along on your commercial move. Surely you don't need those barely-working printers, nor the fax machine.
Still, you might need new chairs, computers, telephones and a drawing board for your meeting room. You see, moving to a new office should not just be about transporting all of your belongings from point A to point B. It should rather be a process of making your new space more suitable to your current and future needs.
It would be best that your commercial moving checklist includes purging your current office of all the redundant items. In addition, you should make sure to note the 'learn about the necessary technology and furniture pieces', and 'acquire those items before the move'. Do not forget to plan for the place of all those additions you plan on introducing to your new workplace.
2. Notifying the staff on time
Being mindful of your staff is one of the best things you can do in a time like this. While it is a big change for you, it is also a sizeable one for them. Surely enough, the closer your new office is, the easier it will be for them to adapt to it. However, if you plan on moving your office a bit further away, they will need to know as soon as possible.
Figuring out the commute is just one of their concerns. Their whole daily schedule revolves around work, so they will need to plan for everything else that is not work-related. And, if you are moving to another town, chances are some of them might not be able to follow you. Landing a new job in times like these is not easy, so do what's right. Give them the advantage of the time to face it all.
3. Contacting the best commercial movers
Your commercial moving list cannot be complete if it does not involve hiring office movers in Seattle to help you out. After all, whatever your craft maybe, I am sure you know the difference between a novice and a professional in it. With this in mind, do not kid yourself into thinking that you can address the process of moving on your own. Yes, you can plan for the wast majority of stuff. Still, transporting your belongings safely from your current to your future office will not be possible without professional assistance. That is, if you want to be able to minimize the losses in the business during the relocation.
Turning to the best movers Bainbridge Island has to offer is, coincidentally, the best thing you can do for your commercial relocation. These people are well-versed in handling such projects and will be able to address it with utmost efficiency, speed, and safety, all of which are crucial for the success of this venture. Make sure that you contact them on time and work out the most suitable course of action. You want to make sure you are able to get back to your business advancements as soon as possible.
4. Updating your new address
With all the tasks piling up and the deadlines not relieving their pressure, it can be hard to remember that you are changing one of the most important information of your business – the address. Apart from your business associates and partners, you want to make sure that your customers will know when to find you after the relocation.
Instead of leaving an empty room with a paper saying 'we are now in the XYZ street', I suggest that you take a bit more thought-through approach. Use all of the platforms through which you are communicating with your target audience, and notify them about the transfer about a month in advance. Not only will this give them enough time to process the information, but it also may usher certain actions. Perhaps someone wanted to make a purchase but were hesitant to do so for whatever reason. This just might be the thing to push them towards buying your product. After all, you won't be there forever, and that might be the thought that has left them in limbo for so long.
5. Planning for the day of the move
The last important task to include in your commercial moving checklist may seem obvious. However, people tend to get too immersed in the tasks that precede it, that the moving day catches them off guard. In order to avoid this scenario, make sure that you plan for this day well in advance. Find a task for everyone in your office that is involved in the project. Someone will have to greet the movers and show them around.
If you are unable to do so for whatever reason, make sure to anoint a trustworthy person to take your part. You also want to have a person at the new place, making sure all is ready and set for the unloading. List all the things that need to take place come moving day, and assign people that will see to those task being completed.
As you can see, you have some work here. However, with the right staff and moving crew, there is no reason why you cannot look forward to a swift and efficient move. Good luck!
Let our team put together a comprehensive moving plan for you. Complete our simple free quote form or contact us at 1-888-300-7222.